MY FIRST TRAIL AT GODS UNCHAINED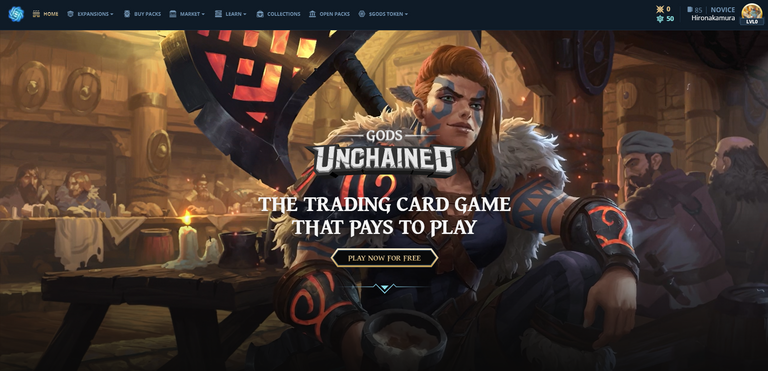 source
I've been seeing articles and posts about Gods Unchained on the hive blockchain, so I decided to follow an interesting post to the Gods Unchained community tribe.
After reading so many posts about this topic from prolific writers I decided to sign up today. The play earn game ain't web based yet and I don't know if the application is compatible for Max Os yet which I would give it a try after this post. I completed my registration and verification using a windows laptop which the registration wasn't that difficult, and the most interesting feeling I got I didn't have to pay to complete my registration.
So before I progressed I quickly did a background check on what Gods Unchained is all about, which I was very enlightened I was also discovered that $GODS token is a native token of the Gods Unchained universe and it's a native ERC-20. The $GODS token was developed using the Ethereum blockchain technology, with the era of play to earn P2E games the Gods Unchained laid its foundations in way that as you play you earn. The Gods Unchained is one of its kind with the release of the Immutable X. The development team is looking at a way to have a mixture of both in-game utilities and external utilities in order to provide users with exciting gameplay.
The Gods Unchained gives the users the play to earn experience by providing other streams of growing growing your portfolio right there in the game like renting out your cards, trading them (buy & sell). With this approach, the community will continue to grow.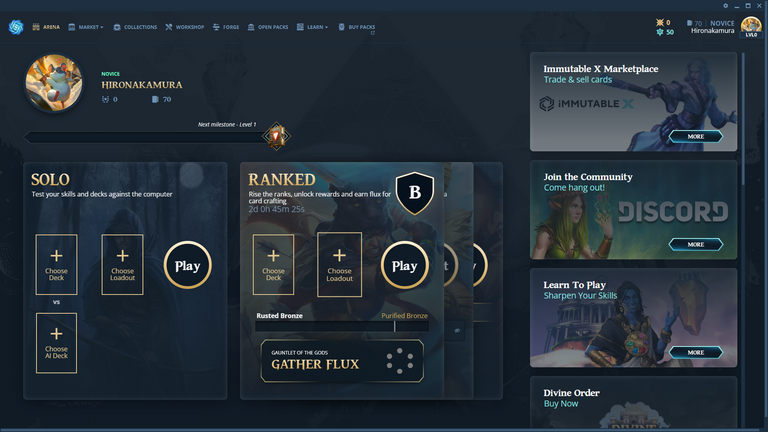 source
Back to my experience in the Gods Unchained application, so I as a finished my registration I was welcomed by eccentric User Interphase design it was really a Gods theme look design and I loved it, why is I am a die hard fan for Gods and castle like movies. I definitely see myself addicted to this game, before I could be able to commence any form of battle I had to wait for the game to update. I really don't know the reason for the update because it took a few minutes to complete then another update again but this time it was quicker. After all updates were completed I was introduced to an Artificial intelligence bot which later turned out to be my instructor.
So before I began any battle I had to choose some cards, to we move to the arena. I was introduced to my opponent which is also a fellow God, well I drew the first card my opponent did same then I placed an attack she responded back and this attack reduced the stats of my card so for me to carry out another attack I had to refill my Mana the I took advantage of her attack and won the battle. Little me I thought I fit for a match just to test what I have been taught I decided to go for a rank battle with other users in the game, at first I wasn't abled to be paired but after the pairing was a success . I had my first battle and lost.
---
---