Good day everyone!
Here are a couple of photos from the session yesterday. I was supposed to post a different photo but this one cannot wait until next time.
This is the new skatepark in Abu Dhabi. It is the most beginner friendly skatepark that is made here. Ledges are not too high, rails are not to steep and high, and the experience is amazing!
From what I heard, this skatepark was designed by a local skater and legend. The design was really for skateboarding!
Maaaaaaaannnn!!! I have to learn tricks so that I can post new videos in this park. Whew! Unfortunately, because of the lockdown last year, I have not touched a flat bar in a long time! I need to get my tricks back and film a good video. I can honestly say that I cannot skate all the features and obstacles of this new park but I am sure I will have a great time!
I am itching to get back here to learn to skate this rail better, but I have to wait until next Friday! Hahahha. Anyway, see you on the next post!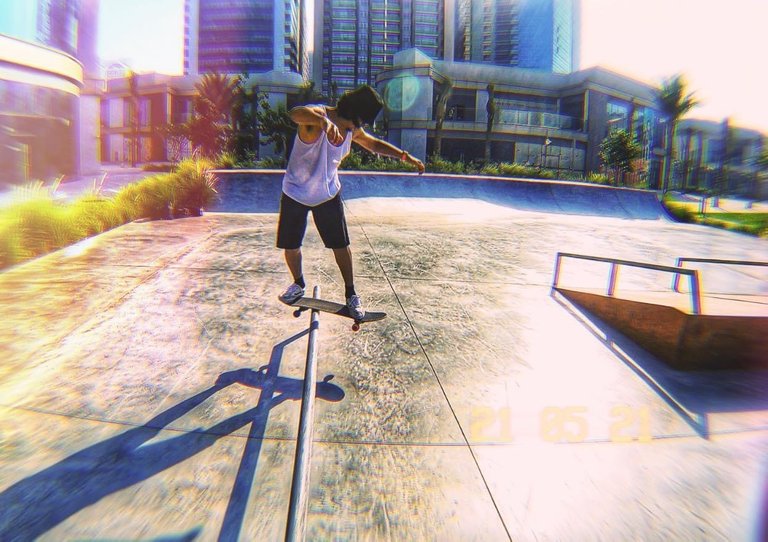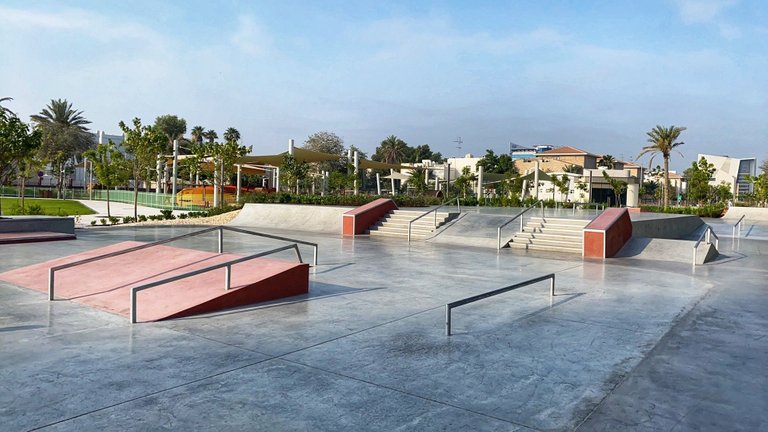 Thanks very much for reading!
Cheers!
@mark0318
P.S. Excited like a little kid!! hahah. !! haha Peace!
For more Skateboarding Content, Photographs, Videos, Skate Blogs and Vlogs please visit my profile at https://hive.blog/@mark0318 I also have travel blogs and other stuff there, enjoy!