Good day everyone!
Here is another session from the new park. This time I have my friend TJ to skate and film with me. We had a great day, we started at 5:50am in the morning and ended at exactly 8am. We chose to skate in the morning as the temperature is not that high. The session was productive as I get to film lines and make lines, a little sloppy but with the little time we had, we had to make the best out of it. Here are few of the snaps of the session.
5050 grind, I was going for "speed" on this one and told myself "it's just a 5050". Hahah, no risk at all. Glad I made it and built a line around it!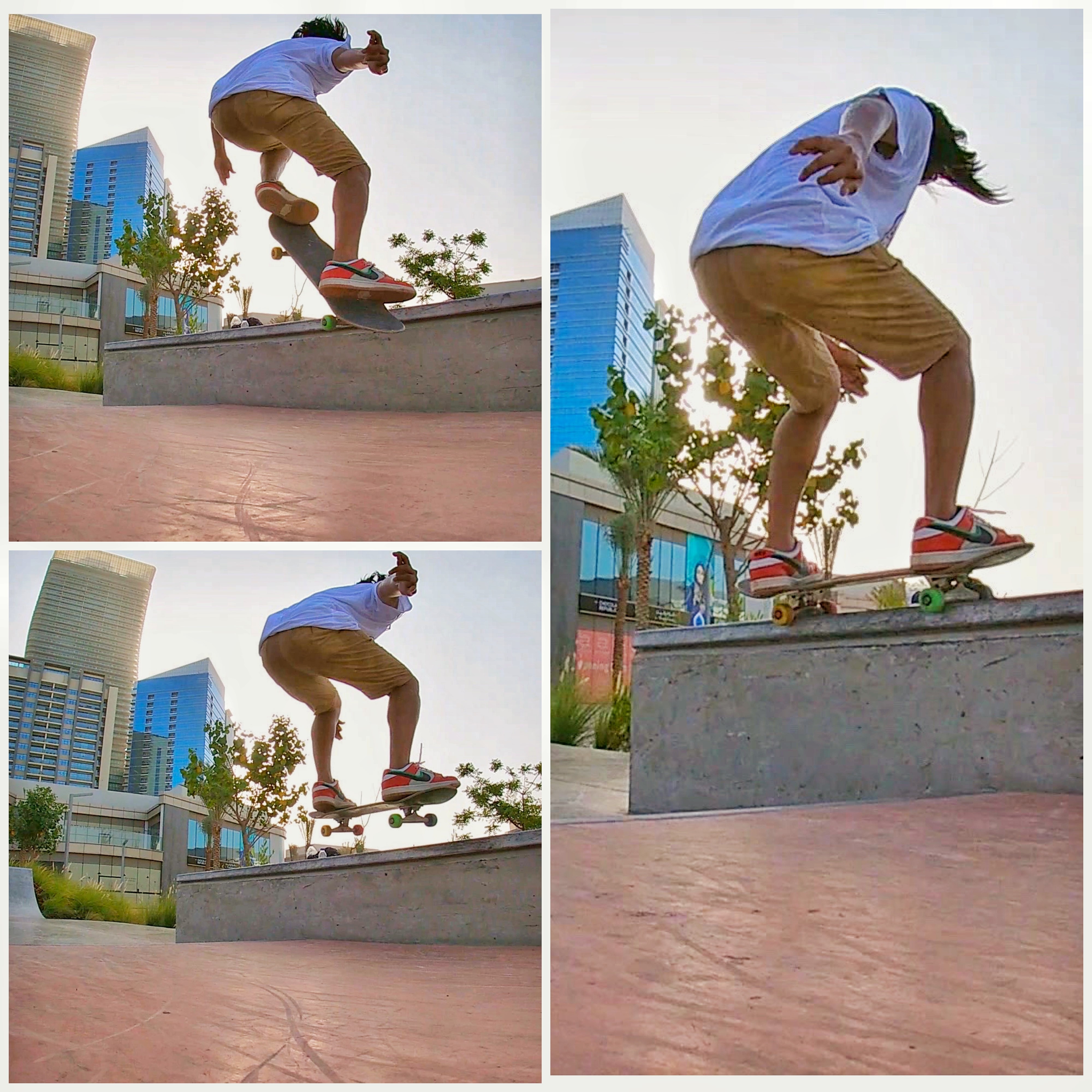 It is really different when you have a great filmer with you, shots like these are the best. Close and really gets you in the action. It is only a simple 5050 trick but the way it was captured makes it look like a next level trick.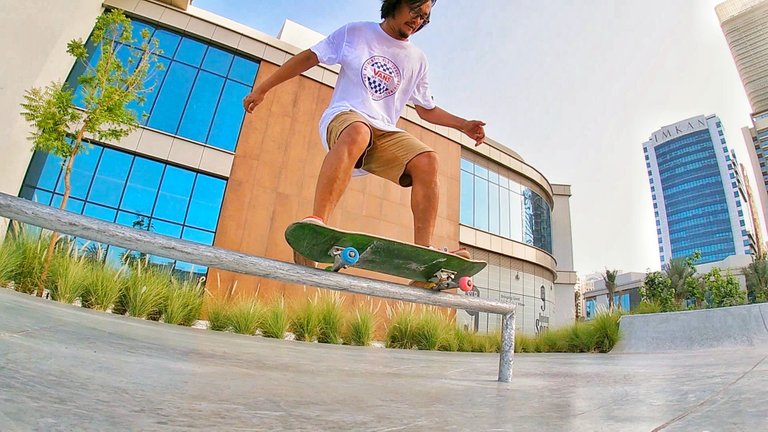 Little 5-0, I saw Billy trying this trick on this manual pad, I was inspired and did it. This is also part of a line.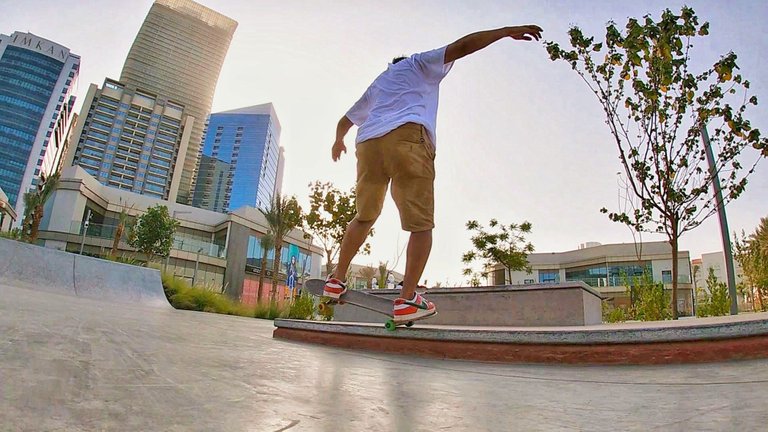 Here I am preparing for a line. As you can see, I am already sweating hard. We have been skating with 3 and 5 minute breaks only. We really made the best out of hour 2 hour session and the results were great!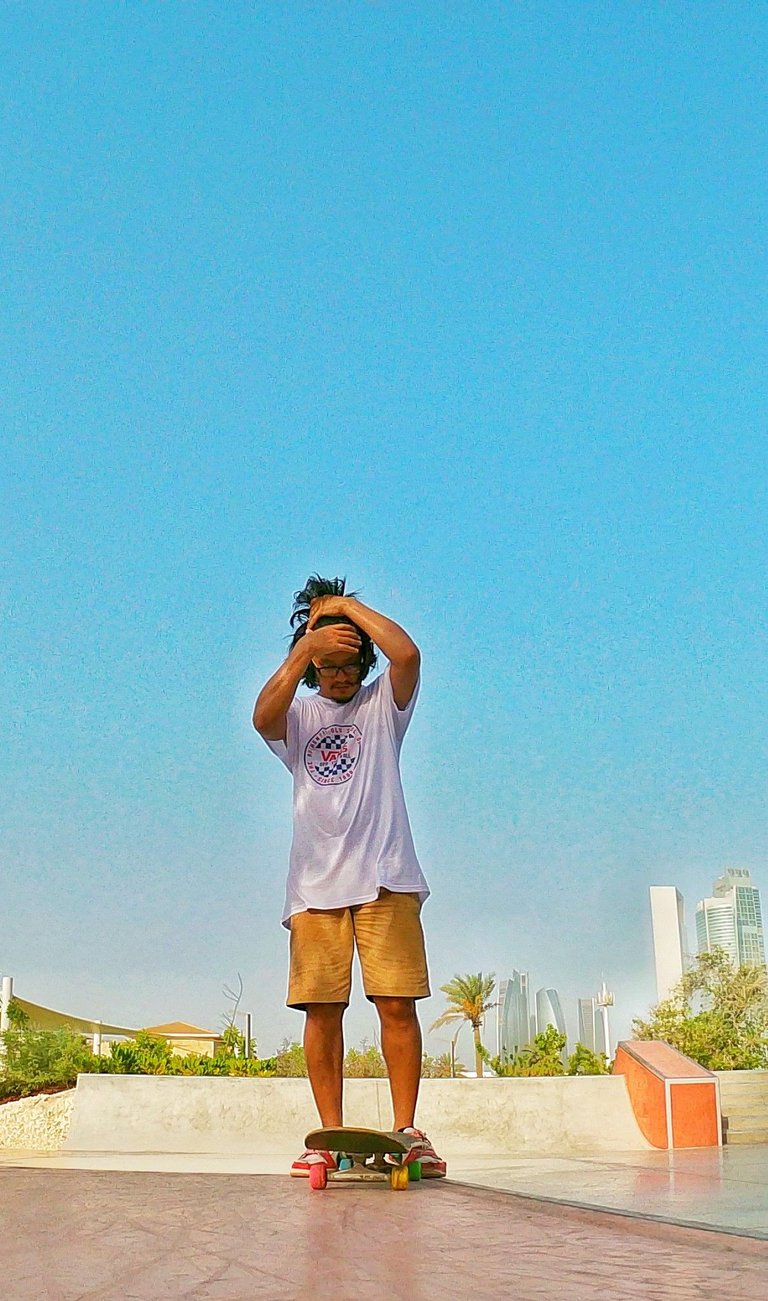 Thanks very much for reading!
Cheers!
@mark0318
P.S. I made a video edit of this session, I'll be uploading it soon! haha Peace!
For more Skateboarding Content, Photographs, Videos, Skate Blogs and Vlogs please visit my profile at https://hive.blog/@mark0318 I also have travel blogs and other stuff there, enjoy!