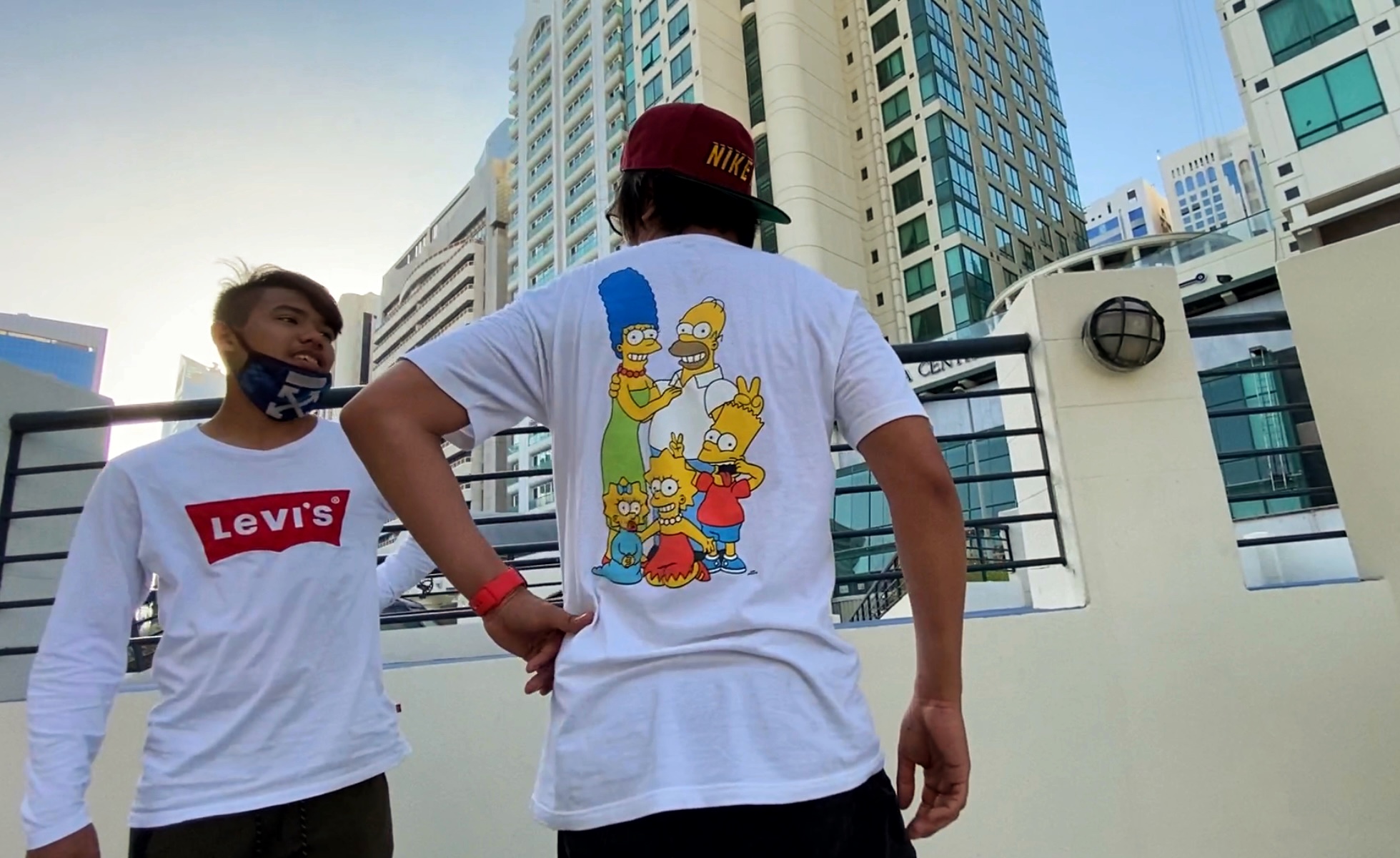 Good day Skatehive!
Sharing again a few snaps from the newly unofficially opened skatepark!
I planned this session with Billy and he rounded up his crew to meet up. We did a tutorial as I have recently posted and we moved to another spot. The corniche skatepark was closed for some Maintennance and we knew that there was a new skatepark and children's playground built just around the same block we skated. It was still fenced with construction temporary fence but we snucked in and the park was great! It was not my ideal park because the ledges are knee high. Haha, an old fella like me love some curb to one deck high ledges. Hahaha. Other than that it was great and I am thankful one park is near where I live! There are five skateparks opened and all of them are 15 to 20 minutes away by car from where I lived so a park that is just literally a 3 minute walk from where I live is great! I guess this sixth park will be where I will spend my time nowadays.
This one is a kickflip x2. Haha. Video edit shall come soon to prove it. I am finalizing the colors and it's a long task!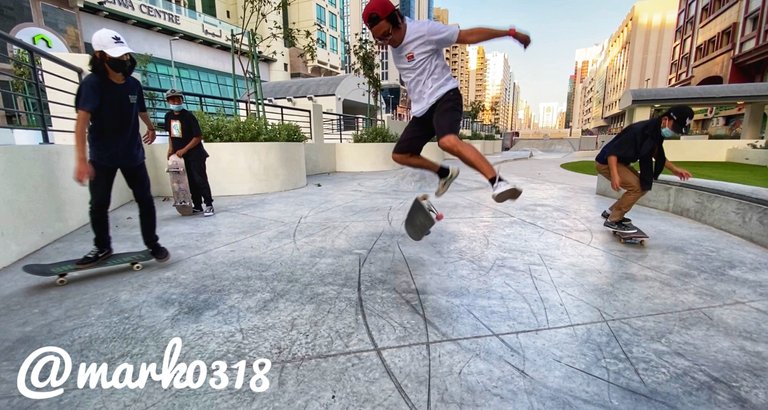 Old trick. Fakie noseslides. The ledge is knee high so I thought of a trick that could get me up there easily and this one was it!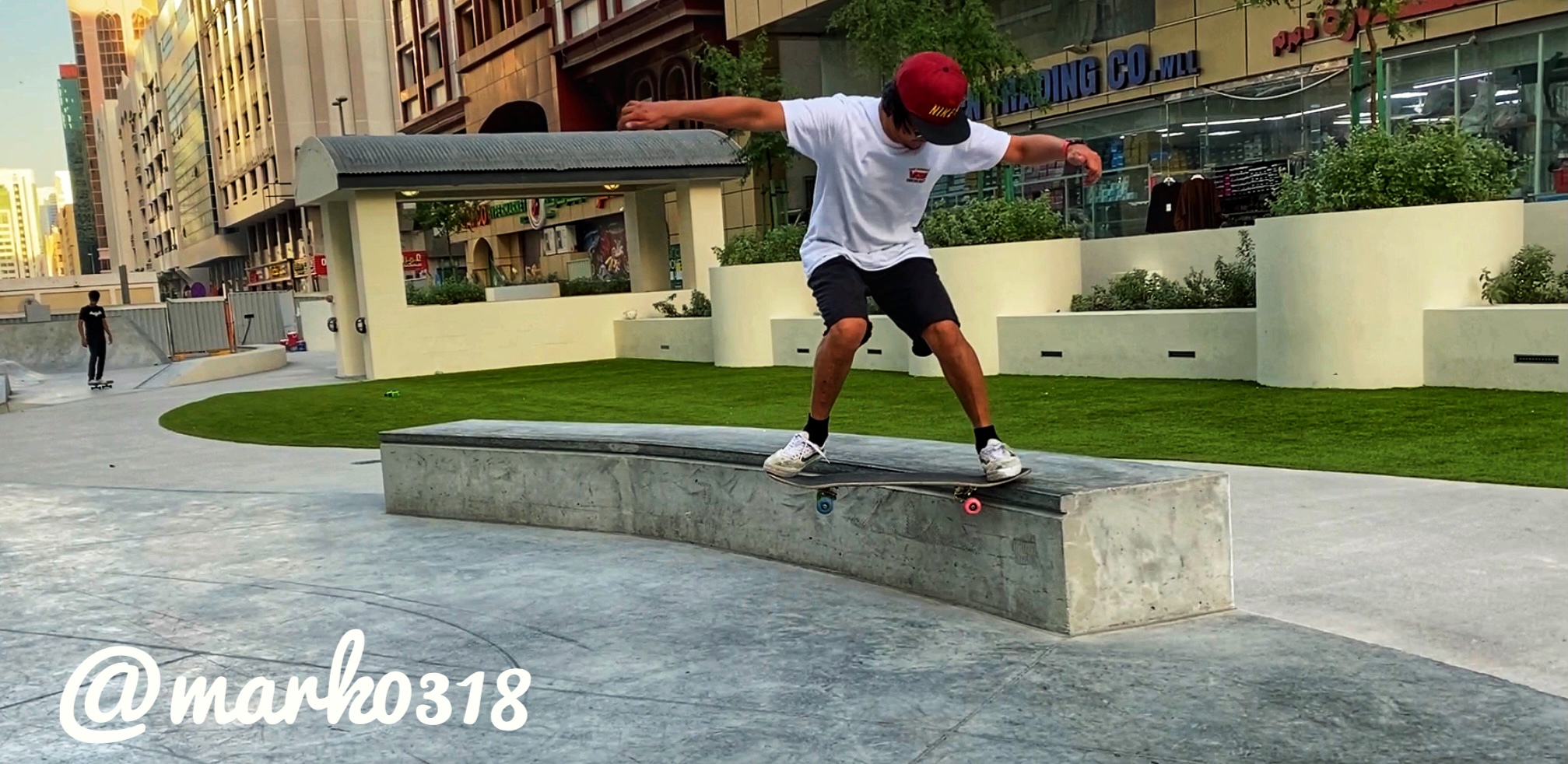 Billy's manual. He took a lot of takes because he wasn't happy and satisfied with the clips. Hahah.

Snap of the frontside pop shove it I did in the tutorial video. Took me a couple of tries, it's hard to teach and do a demonstration, Talking is exhausting believe me. Hahaha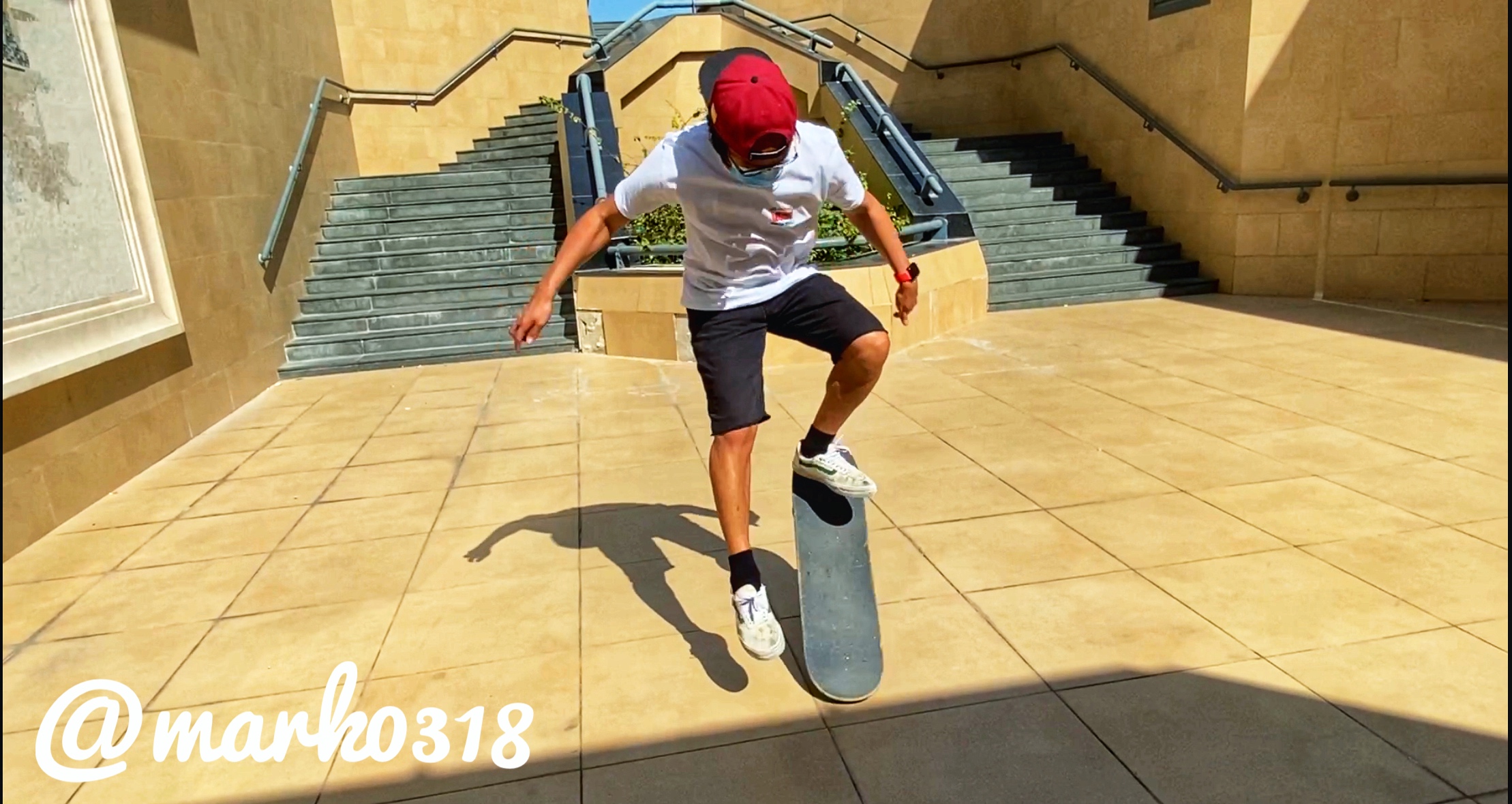 Thanks very much for reading!
Cheers!
@mark0318
P.S. The sixth skatepark recently opened, no official news yet but the virus might close it indefinitely. What can we do. I guess do more streets and figure it out! Peace!
For more Skateboarding Content, Photographs, Videos, Skate Blogs and Vlogs please visit my profile at https://hive.blog/@mark0318 I also have travel blogs and other stuff there, enjoy!