A Tailslide is not such a hard trick for most skaters but this is not the case for me or actually this was not the case for me 'till today.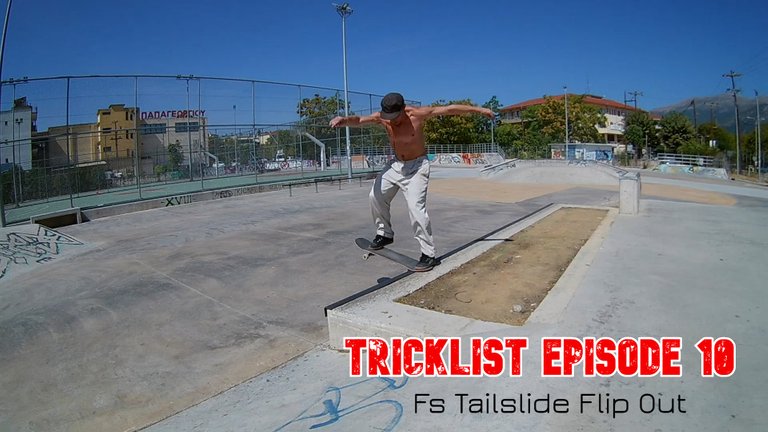 In this Tricklist episode I tried landing a Tailslide Flip out and man it was a tough one.
I think this is the first time I tried a trick for so many hours continuously and it was also so hot outside which made my "job even harder".
Wanna find out what happened? Did I land the Fs Tailslide Flip out?
Click play and find out