Hello friends how are you?
Welcome to a new publication, I have not been able to work on editing the videos comfortably because the light goes out for a long time, today I spend 6 hours without light, so you can imagine, it also takes time to edit the videos because my laptop is a bit old. But that's not what this publication is about, I was editing Ramon's video and I really wanted to show it to you all at once.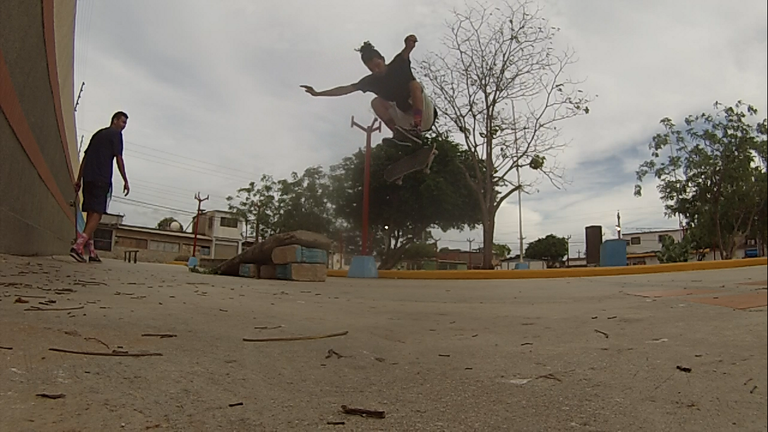 Here in this simple capture you can see how beautiful skateboarding is, look at my face smiling when you see how my partner is almost about to drop the trick, the truth is this energy left me shocked, just like Ramon is super comfortable in the air I really wanted to raise the video today, but tomorrow I'll upload it without fail.
He promised me that the next trick will be varial heelflip, so see you tomorrow friends.
SKATEBOARDING-NEVER-DIE.