Hindsight is 20/20. If we could back up to an event and apply hindsight, imagine how things could be better.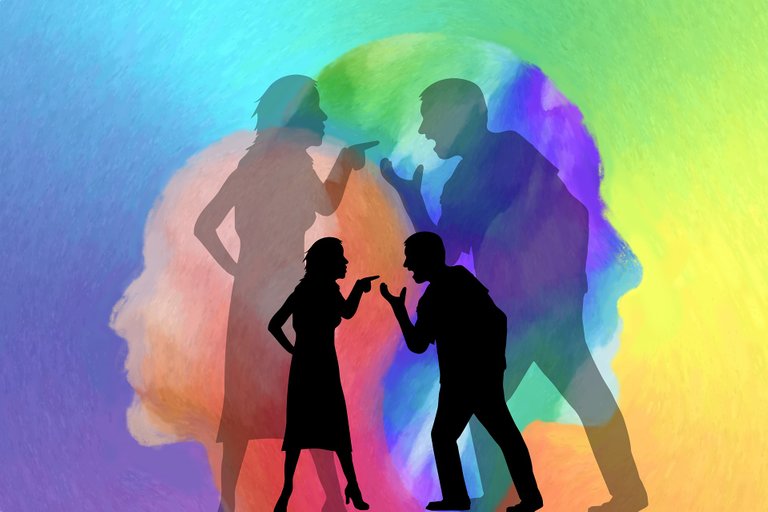 image from Pixabay
Nowhere could the wonder of hindsight be applied better than the current situation with the hostile takeover by Justin Sun and the Tron Foundation at Steem.
Before I proceed, I need to be totally clear: the comments made in this article are mine and represent no one but me.
My Perspective on What Has Happened
When I first heard about the soft fork my initial reaction was, well okay, that is one way to be sure Steemit Inc doesn't vote witnesses. And then I read the full details. The witness voting was just one of several actions the Steemit Inc accounts were restricted from taking. Most importantly, they were not able to power down or move their funds.
At the time I was in a voice chat with other Steemians. I wasn't impressed and said so. To me, stopping them from witness voting was provocative but could likely be lived with. The other items, was a step too far and was going to be inflammatory.
The root of the issue was the ninjamined stake IMO.
The Ninjamined Stake — A Ticking Timebomb
The ticking timebomb that has been sitting waiting to detonate for as long as the chain has been. While many point to the ninjamining of the stake as the root problem, I don't believe it is. Others participated in that early mining and some have very large stake because of it.
The difference is, others didn't make promises about what they were going to do with the stake beyond being a large whale on Steem. People might have grumbled but they made no claims on the stake.
Ned Scott, the cofounder of Steemit Inc, made multiple promises during the last four years. He had most of those who cared about the platform believing the funds were to be used for growth and development of the chain. They believed there was a social contract with Steemians.
Steemit Inc coded into the chain the ability to decline voting rights for accounts like Steemit Inc. It has been there since August 2016 but never triggered. Ned halted any witness voting with Steemit stake on his own and the witnesses at the time never pushed it.
The stakebomb ticked
At one point when he started to power down there was a threat from a Github pull request by one person. If the code put up there had been supported by the consensus witnesses the Steemit stake would have been forked off the chain.
It wasn't supported by the witnesses. Debate over not only the Steemit stake but the concept of removing anyone's stake blew up on the chain. Several of the witnesses posted statements they would not interfere with anyone's stake.
Ned moved some of the stake to hide it out of fear the unsupported pull request would somehow become enacted. As usual Ned was not paying attention to the community and how they felt. As much as they didn't trust him, they didn't support the idea of removing stake.
The stakebomb ticks on.
The bear market hit the ability for Steemit Inc to operate. They implemented layoffs, cost cutting and regular selling of stake to keep going. I saw the selling as what was needed to keep their developers working on the chain. The promise of the stake was being kept but not necessarily the way people had envisioned.
The stakebomb ticks more.
That stake had always been a bone of contention. The major source of anger and distrust directed at Ned Scott and by extension Steemit Inc.
Ned Scott selling that stake to Justin Sun, followed by the fiasco of an announcement of the sale was a detonator just waiting for the spark. The lack of communication and the initially unexplained token swap was packed around the detonator.
The Stake Bomb Explodes
The long delayed detonation went off with the soft fork.
From the perspective of the Witnesses, they were securing the chain and protecting the stake until more could be known of the buyer's intentions. From Justin Sun's perspective, his stake aka asset was taken from him.
The stage was set for what followed. Although I am not sure anyone could have foreseen the actual path this has taken. The witnesses apparently considered the possibility of the exchanges getting involved and decided they would never do it.
I don't think anyone except Justin Sun and Ned Scott could have seen deception being used to draw the exchanges into this. They created that part. I have zero doubt that Ned Scott has been nursing his sense of having been wronged in the past and has been advising Justin to do what he never had the resources or the nerve to carry out.
But Wait, Ned is Gone
No, he's not. He showed up not only on Twitter busy blocking those who rebuked him but also in his own discord and later in another member's discord. I listened to the recordings of both of his 'talks' with the community. Those are more, Ned saying what he wanted and responding only to softball questions while pushing his agenda type talks, than actual conversation.
Ned Scott is and always has been a lousy communicator. By listening to what he said it didn't take much to figure out he's been involved in this conflict from the outset. I also didn't miss him stopping just short of telling those listening he was aware he'd been making promises he never ever intended to keep.
He referred to his very explicit statements recorded in different places as 'vague statements'. I got the distinct impression of someone holding back a derisive laugh over how he had snowed the community for years. And is continuing to try to do so.
So yes, add Ned Scott to the list of those responsible for this impasse.
Justin Sun Doesn't Get A Pass
Justin reacted to the soft fork in a very human, very emotional manner. I think on a much smaller scale, anyone who has received a downvote on their posts get the sensation. You feel robbed. Now scale that up to 70+ million Steem and you might come close to the feelings he had.
I get that and I understand it. I really didn't expect his response would be… oh, okay what would you like?... I did expect what he would do would be at least in the realm of honesty. Instead, he engaged in deceiving three exchanges into believing Steem was under attack by hackers.
Then to make matters worse, he publicly announced that hackers had attacked Steem and their criminal actions had been beaten off by the community. Every last bit of that was lies. He knew the witnesses had taken the actions and that they had been properly elected by the community. The same community which had not been part of his takeover.
The community has, more than once in his short time at the head of Steemit Inc, seen Justin Sun say one thing one day and something else the next. The usual pattern is something conciliatory like "this has been a miscommunication and we need to sit down to talk", followed by an explosion of lies and distortions. Often just hours later.
Justin, that is no way to start a relationship nor to repair one that has got off on the wrong foot. I like Roy Liu's comment about going forward holding hands. Too bad we'd have to be watching your other hand and your feet while holding hands with you at this point.
Justin Sun could change that by acting right now. By offering an olive branch like stating the witnesses are not hackers and he's sorry he called them that in the heat of the moment. Then sit down and have some discussions where your word could be counted on.
The Community Debates
The debate within the community has been loud and prolonged. There are literally people on all sides of the matter. I think for the most part, other than being able to votes for witnesses there is not much that an individual community member can actually do.
Me writing this post likely wont do much other than let others know how I feel about the situation. Maybe they agree, maybe they don't. It wont change anything.
Two things that are totally clear
The Steem community, the people who make up the community, are passionate and committed. When 200 or more show up day after day to voice chat town halls. To talk and debate about not only what has happened, but how to make sure it doesn't happen again, that's passion.
The days of 'stake rules' needs to be seriously limited. A situation where someone can buy enough stake to decide who the top 20 witnesses are needs to be gone. This should never ever happen again. If it does, it's on all of us for not holding the witnesses and blockchain developers to account.
The larger stake holders have had a rude awakening to the fact they can be passed by someone with deeper pockets. It's in their interest to make sure this doesn't happen again.
My View on That Stake
I've been listening to the discussion over the last week. I hear a lot people still passionately attached to the stake as belonging to the community. The stake is needed to grow the chain as promised.
I've also heard discussions about a sister fork happening which would fork off that stake. The question comes to my mind: If a new fork could run without that stake, why are we not willing to consider the current fork running without it?
Beginning to feel a bit like not being able to get our hand out of the cookie jar because we wont release the cookie.
Ned may have had a social contract through his empty promises but that doesn't mean it transfers to Justin Sun. I know some argue it does because Ned represented Steemit Inc and the obligation transfers with them.
That is for a court of law to decide. And for those with the will and the dollars to take it there. I wouldn't mind seeing Ned being held accountable. Like most lawsuits though, it will likely make some lawyers richer and be a lot of frustration.
Meanwhile, we need some peace on the chain. So, if we can have a new chain without the stake, then maybe we need to let it go on this one.
Yeah, it will leave a pretty bad taste in a lot of mouths. It might help if Justin stops his immature bullshit and becomes a businessman who makes his word his bond when he makes promises. I know, that's not looking promising.
Don't just say you want to do investment in growing the chain. Get down to it. Make it happen. I hear business people do that.
The original top 20 Witnesses need to discuss and come to a unified position. If you managed to do it for a soft fork, then draw up a list of agreed upon points of negotiation with Justin Sun and get them on the table.
It takes two to make a problem and two to fix it. You don't do it sitting stubbornly in your corners.
Some Suggestions From My Perspective (in no particular order of action):
Steem Witnesses
concede the stake ownership
give assurances in writing that no move will be made to hinder the funds moving off the platform — - that means anyone's funds moving
commit to building a working relationship with Steemit and Justin Sun
commit to working with the whole community to come up with a plan on how to make the platform truly trustless.
Justin Sun & Tron
admit publicly there were no hackers. The witnesses took actions they felt appropriate even if you disagreed.
remove the sock puppet witnesses and let the chain be properly secured again
commit to actual amounts you are willing to invest and by when.
commit to the ongoing development of Steem as a sister chain to Tron and Atomic swaps.
commit to not voting with Steemit stake at least until the platform is truly trustless
I'd say then kiss and make up, but COVID-19 means you can nod respectfully to each other.
I'd really love to see efforts made to get the Steemit team back together but that is up to Justin to deal with employee relations. Maybe some funding for their wages for the community to employ them might be good middle ground for everyone?
Justin, you have/had a team of Steemit people who have worked very hard these last few months for the benefit of Steemit and Steem. You'd be well served to see them continuing to do that work with proper financial supports and respect.
To quote @artemisnorth, let's "go forth and Steemiate".

Want to know when shows are on in The Ramble? Sign up here