I noticed I had some "mail" in @cryptobrewmaster this morning. So, I went ahead to check out what was it about.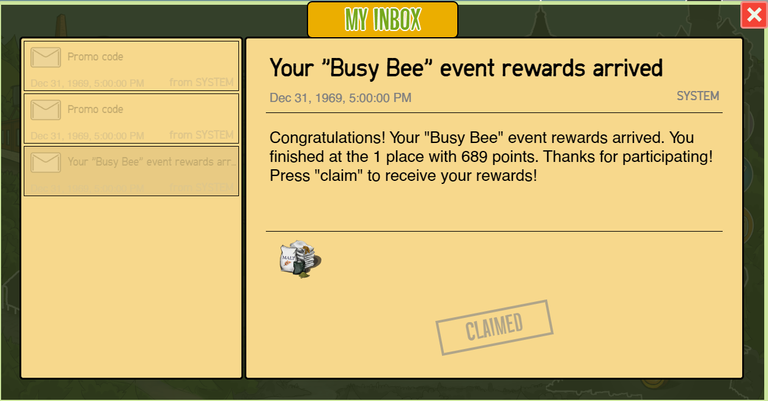 I didn't know there was an event happening. It looked like I missed some important updates. In an ironic way, I have been too busy to even notice that changes happened to the game. What does "1 place" even mean? Does that mean I won first place or "a rank" during the event? Ignore the weird timestamp for a bit, I like the concept.
         Looking around the chain, I realized I haven't been paying attention at all. I pretty much stumbled into first place of the Busy Bee event by pure accident. Then again, I'm not subscribed to the game's Discord server as I'm already in too many. It's starting to become a drag how many Discord servers I am in thanks to Hive.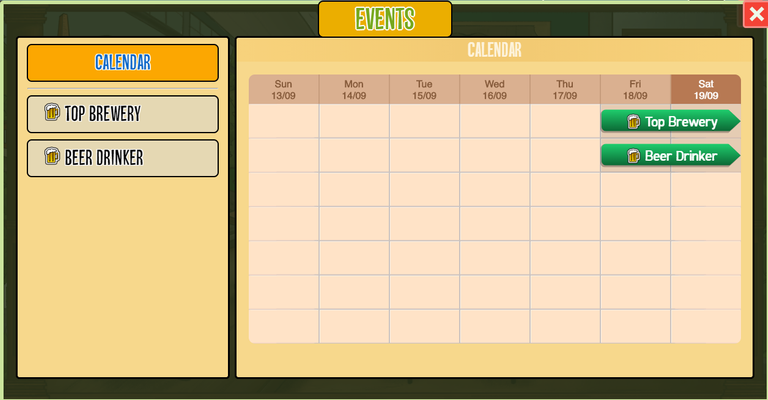 The point is that there are now events that reward players with ingredients and whatnot. And these events encourage players to perform certain tasks within the game. Well, I'll be taking a peek at them here and there from now on to gain some freebies.
         Speaking of freebies, I haven't spent anything on the game yet. I've been a free-to-play player clicking away whenever I can. This is actually made easier by my work schedule.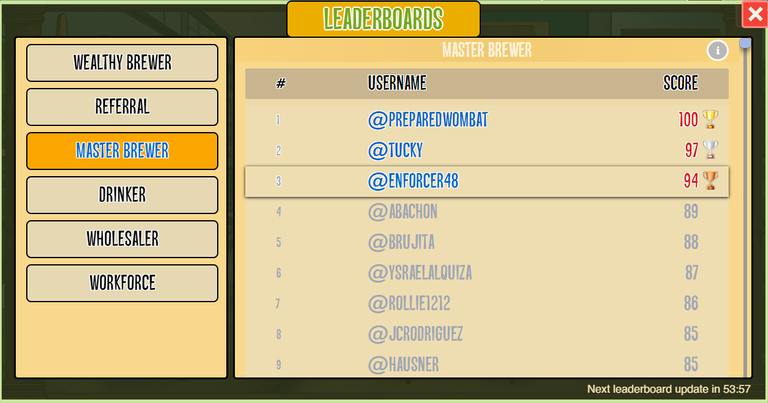 It wasn't too long ago when @cryptobrewmaster released the leaderboard for our amusement. How did I even become one of the top brewers in the game? We shall never know. For now, I will enjoy the spots until players start to automate or specialize in the game. That is, if they aren't doing it already.
         Anyways, it's a laid back and casual game. I like it for its simplicity.