"Is this what we deserve? Is this what life has to give?" The old woman asked the photograph in her hand.
---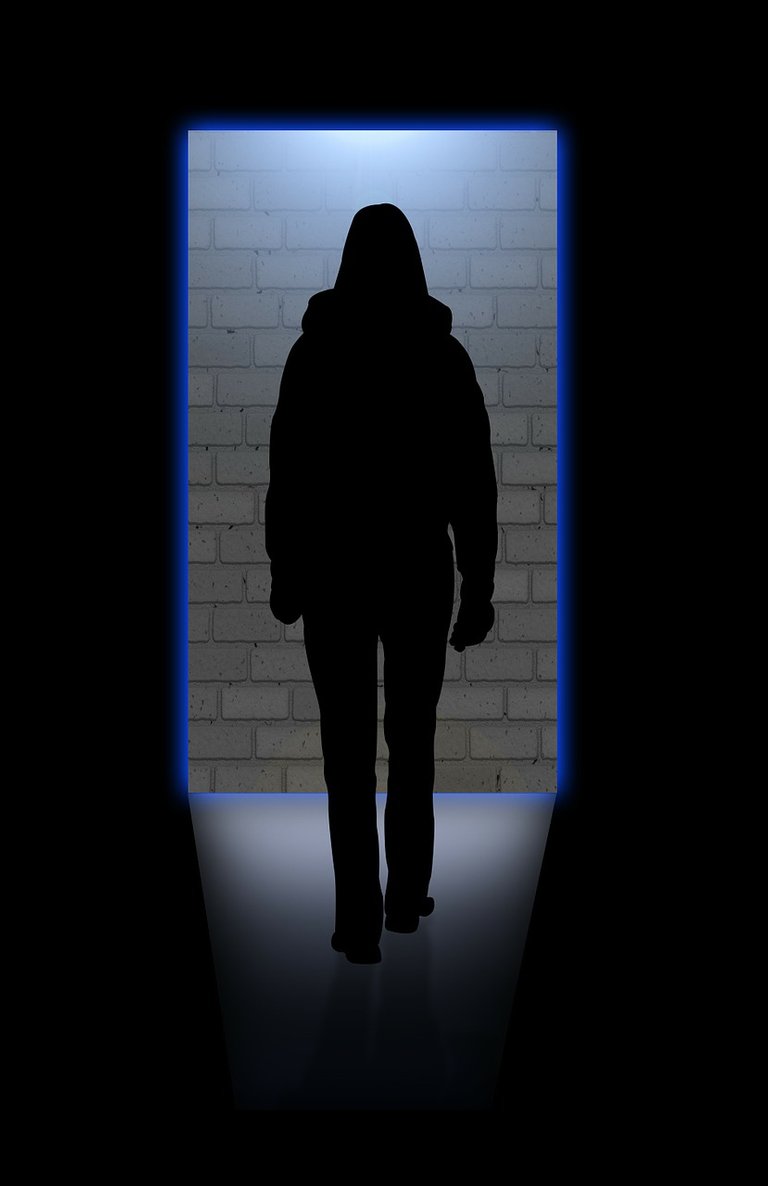 Image credit: Pixabay
---
She turned to the far side of the sitting room where her daughter-in-law sat amidst other women. They were yet to shave her hair and dress her in black. They were yet to make her swear oaths that she had no hand in her husband's death. Now she was still the young pregnant wife of her only son. By this time tomorrow, that beautiful hair will find dust and her scalp will be shown to the sun. By this time tomorrow, she would become an outcast.
The mother sighed and turned back to the photograph, studying the contours of her son's handsome face. She knew death. She has been within its influence several times. She no longer wept for the passing of a loved one but this one, it hurt. This was the last of her children. He had been her only tether to this earth. Now she floated free, unleashed from the world.
By this time tomorrow, while her family defaced the beauty of her son's widow, she would find death and drag it into her chamber. She will force him to offer his sacraments to her. There was nothing left for her. She nodded her head and dropped the photograph on the table close to her.
"I wonder why he decided to leave his office by that time? What was going on at home that made him rush here?" Another old woman asked, sitting near the mother.
The mother turned to the person. It was her younger sister. She too has known the ravages of time. Their grey hair was identically cropped short.
"I do not know. I do not know. It is said that when death calls, we are deaf to everything else," the mother replied.
"She will confess, sister. This young witch did something to my nephew," he sister said.
"It is the same words my mother-in-law said when my husband fell under a log and died," the mother replied.
"Your mother-in-law was mad. She never wanted you to marry her son," the sister replied.
"I wanted my son to marry her. She made him very happy," the mother muttered.
"What did you say?" the sister asked.
"Nothing my sister; nothing. This world is big and it is small," the mother replied.
---
"She is only a girl," the pastor's daughter whispered over the rim of her glass of water. Her jowls shaking as she spoke. The man she was speaking to was short with a bald head and bulging eyes. He is the choirmaster at her father's church
"Yeah. She is too young for this kind of burden. I hear she is pregnant," the choirmaster replied.
"Indeed. We should thank God for that o. At least he left something behind," the pastor's daughter said.
"True talk my dear. It would have been worse if he had died without getting married or having a child. But how will the girl cope now. The man's family do not seem to like her," the choirmaster said.
"I heard that they have demanded that she swear an oath that she had no hand in her husband's death," the pastor's daughter replied.
"Fetish beliefs! These people, no matter the number of church activities they are a part of, they never leave the ways of their fathers," the choirmaster said.
"Well over here, husbands cannot die of natural causes. There must be spiritual involvement in their deaths or a guilty wife. I just pray she is able to overcome this without losing the baby," the pastor's daughter replied.
The choirmaster nodded, beckoned the lady carrying a tray of biscuits to him, picked some biscuits and began to munch away.
---
Esther turned away from the choirmaster and the pastor's daughter, her mind in a daze. She was still trying to gather herself. The whole thing had started like a joke. Now it has gone beyond laughter. At first, he had said she reminded him of his first girlfriend then he started buying her gifts. As she stumbled round the room, serving the visitors who had come to gawk, she remembered the day that it first happened.
He had been sick and her younger sister had been at work. She had made peppersoup for him and fed him. He was cold, shivering through the sheets. In an attempt to help, she somehow ended up under the sheets with him and soon he was inside her.
The lovemaking was short and sweet. Oh how she wanted him. Soon they could barely keep their hands from each other. When he found out she was pregnant, he was happy then he came home that day, closed his eyes and never woke up again.
The whole thing was strange. She had not been able to mourn him properly. She wept at night when no one was listening or watching. She was sure she was being watched. There was that strange way her sister looked at her sometimes when she saw him and her together. What will i do with this pregnancy now? How will i tell the world that i was having an affair with my younger sister's husband before he died?
---
The he-goat! He could not keep his randy organ inside his trousers. He had not finished with the old women he was carrying all over town, he had to do it with Esther right under my nose. They thought i was a fool. They could not even find a hotel.
What did he think would happen? Did he think he would have two sisters? I told him that i will not share him with another woman. He thought i was bluffing. Well see it now, Sonny. You did not think that i will be desperate enough to commit murder? And that whore! I am waiting for you. Once we are done with this farce of mourning and the funeral, you will tell me what makes you weep at night and why you are suddenly looking bloated.
"My dear take it easy o. The lord giveth, the lord taketh away," a woman said.
Cordelia turned her red rimmed eyes to the woman, hissed and turned away;
"The lord should not have taken what was mine. Sonny was mine, my lover, my life. I would have died for him. The lord! Pfagh! I swear, i will never step into a church again! Ever!" She said.
The room paused and held its breath on hearing that statement. The mother studied her daughter-in-law and nodded. Esther felt her heart skip a beat. Her sister had been looking at her when she said those words. In their irreverence lied a bigger issue. Her younger sister will kill her if she did not flee.
"Take it easy. Don't say things like that. You know you are pregnant," another woman said.
Cordelia moaned and placed her two hands on her head.
"Death! Death! Hmm," she wailed.
Esther fled the room.
---
In the last room, the one at the end of the corridor, the coffin was open. Several old men went about the duty of preparing Sonny for death. He conversed with his god, no knowledge of the horror that was slowly building few rooms away from where he laid cold as ice.
---
End