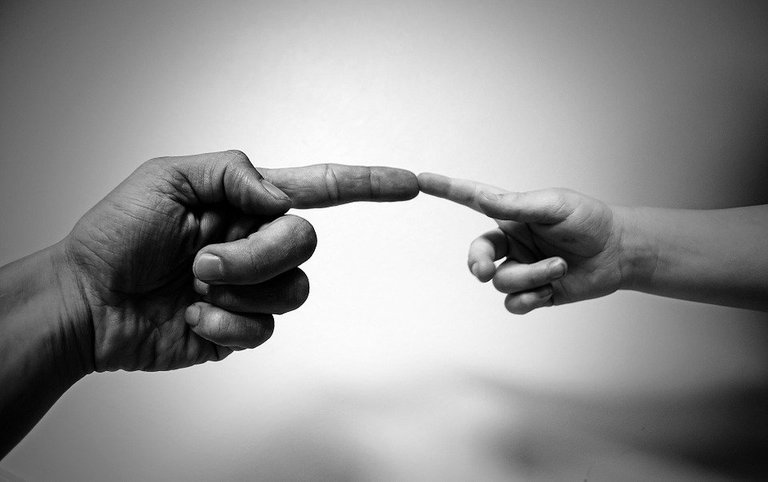 Pixabay
A new generation dedicated more than the last to the fear of poverty and the worship of success; grown up to find all gods dead, all wars fought, all faiths in man shaken.
F. Scott Fitzgerald
Let's say I'm a little boy who lives in the streets of this city for no reason at all; and, although I like the feeling of freedom I feel in living here, in the land of all and no one at the same time, far from the speed of the passers-by, I confess I would like to talk. Maybe there is no other more effective way to connect and understand each other.

Think that I will not stop talking to you just because it seems that you are not listening to me. In any case, I like to listen to myself. It is one of my greatest pleasures. I often have long conversations with myself, and I'm so smart that sometimes I don't understand a word I say. I recognize that understanding myself is hard work. If that was the case for my father, who did not want to take care of me and, on the contrary, refused me when my mother told him that I was living in her womb (that paradise, perhaps what others consider a utopia, an unreal world).
Sometimes I understand my father, he didn't understand that maybe one day, just as I communicate with you, I could communicate with him too. At first I tried to find him to talk to him, but I gave up after so many failed attempts. Now I wonder if you are not my mother? She didn't understand me either and I haven't seen her for a long time. The last time I saw her was on a day when, under some circumstances, she told me she would take me to the amusement park. She dressed me in the best clothes I had at the time and when I arrived at a place where there were many people she asked me to wait for her there, when I was barely two years old. If she had understood me, she would not have told me to wait for her there because I was very small and very afraid. It probably happened in another city, different from the one where I was born, since there, while I was, until recently, no one had recognized me.
At that moment I felt helpless, somewhat empty. I was very afraid: I cried and shouted endlessly, to the point of exhaustion, as never before. No one paid any attention to me. People passed by me indifferently, did their shopping as they usually do or continued their journey with fear and speed; some looked at me, but just rubbed my head. Then a man approached me and asked me if I was alone, but I could not answer. He tried to calm me down and asked me, this time, if I was lost; I nodded my head. He took me by the arm and led me to his car.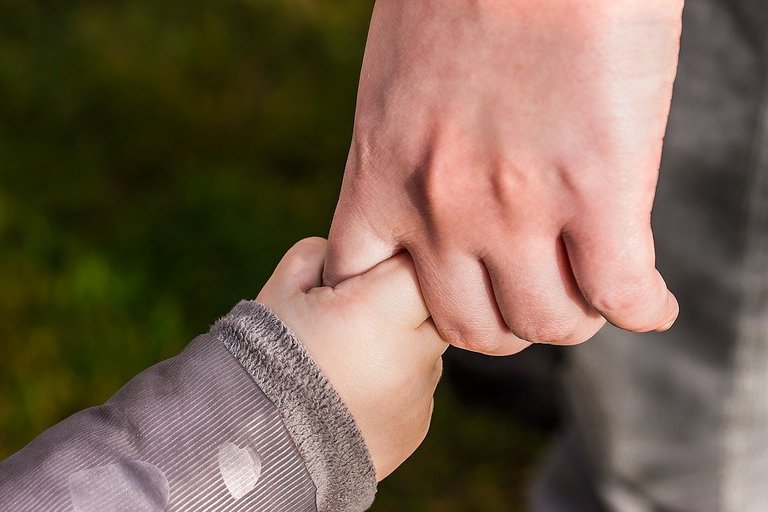 Pixabay
Well, now inside his house... (Yes, he took me to his house). There he offered me food and many sweets, which induced me to an imaginary reason to get up when comparing my situation with that of Edgar Allan Poe (who, by the way, did not have a father either); since this writer, as I understand it, was offered and given a lot of liquor by some strange guys in order to obtain a benefit from his later state of intoxication: the repeated vote for his presidential candidate. It is known that this action caused his death; therefore, I imagined that getting drunk on sweets would not bring me anything good. So I went to the door carefully, it was easy to open it, and being already with my feet out of the house I remembered my mother and ran out like a madman calling her. As I went on, the light changed and declined.
Imagine that many people who thought I was a lost child tried to help me find my parents, but none, for my sake I believe, took me to their home. The first night I slept in a juvenile delinquency facility and then, gradually, I went from police station to police station waiting for my parents or a relative to find me. It never happened and I ended up in a bloody orphanage, where I spent the six worst years of my life, and which left some faint traces in my mind, although sometimes they are as sober as Japanese drawings: lines drawn without support, crossing all ages and all kingdoms.
In a kind of Odyssey, do you remember Homer's Odyssey? Well, in similar events I escaped with other fellow orphans, and once outside I began to realize, quickly, that life on the street is terribly hard. I learned about the concept of money without understanding it until today.
Life, at this stage, was initially about asking for money and stealing things from the supermarkets in order to eat. In one of the many October sunsets and at the time when the night is falling, I ended up in a street almost in the dark, heading for the bridge over the river in the city, lit by the pale reflection of the already weak light of the sun and with the feeling that time was running away from me. Now I realize that the shape of the memory is like the light that declines until night falls: it is influenced by the capacity to capture the feeling, with its slight nuances and changes of tone.
That night I slept under the bridge because it was less cold there. While I was deeply asleep, some people with an unfriendly face came to me. Among them was an older man with an emaciated face, who looked, in my imagination, like Victor Hugo's hunchback. He addressed me with a rudely pleasant tone, telling me that he was the commander of the place, that he was very concerned about the lonely children and that I had to pay him a tribute in order to enjoy the comforts offered by the lodging.
The money i kindly had received on the street from the parishioners was had used by me for pleasant purposes: buying food! And now I had to get a job to pay the rent because I am very wasteful and the money is never enough for anything. It was not difficult to get it. I began to imitate the work of those who would later become my comrades, the other hotel guests on the riverbanks under the bridge, whose trade is the art of shoe shining. I could easily get the materials for free at the supermarket, a place of distraction for my colleagues. From that day on, I was requisitioned every night by "The Sentinels of the Parnassus", who were sent by their master, the Commander. At that time I could not even save a penny, save it and buy a cake. My life became a routine and I thought that the best thing that had happened to me in life was the orphanage.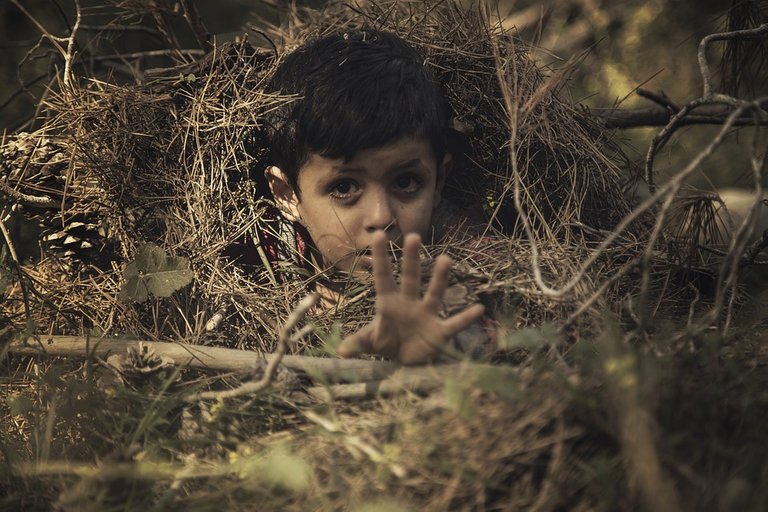 Pixabay
Everything changed when one night I was woken up by some policemen, who asked me to board a bus that was parked waiting for me. I began to imagine everything. That they were taking me back to the orphanage or something much better: that some relative had found me. Once inside the bus, these illusions were further fueled within me, until I realized that something strange was happening. All the passengers on board had very peculiar characteristics, if they were not beggars, they were something very similar. The only thing that happened was that we were moved from one city to another. When we arrived here they asked us to get off quickly and left without saying goodbye. For the first time I began to feel without that fundamental thing I mentioned, really sad, suddenly disappointed, not knowing what to think. And that was yesterday, when I was crying in the square.
I'm not bothering you anymore, I'm saying goodbye because the sun is starting to rise and it's getting hotter as it goes. So many stories jump into my head and since I can't read, much less write, I begin to suppose that I am telling this story; the saddest of all stories, and sadder still because it makes us smile. However, with the melancholy, I do not have the feeling that the present is gloomy or that time is fleeing but that everything is possible, that one day we will manage to get our eyes used to so much darkness and we will end up being like a herd of crazy mice between the walls of a well.