I have been searching for my missing rib for a long period of time as a well spent bachelor. Finally I met Jessica a very beautiful young and intelligent lady.
As the culture demands, I need to bring the girl to my parent house for my dad and mom to see who I am actually getting married to and whether they approved it.
Bringing her home, I discovered she has met my mother before, how? I noticed the expression in their both two faces when they met eye contact. After a long discussion and interrogation about her and asking some questions due to be asked, my father approved her but when waiting for my mother approval, she signal to me in order to see me privately.
I am anxious to know what my mother has to tell me to call me out of the sitting room where dad and Jessica are.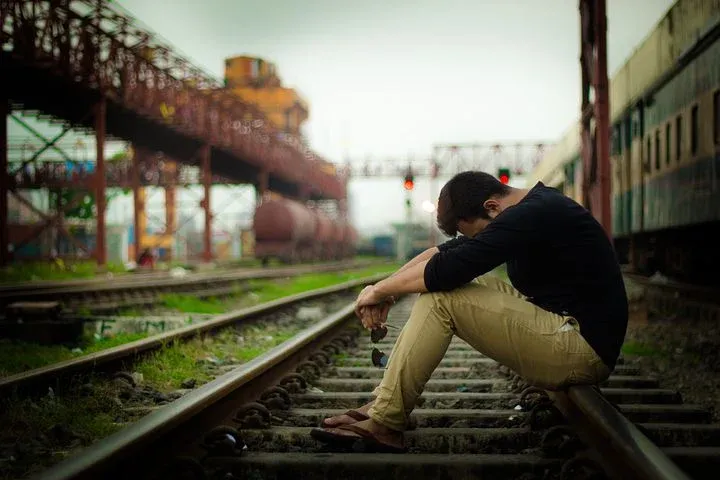 Source
As we walked out, she held my hand firmly and then she said, Ade! You can not marry this woman.
I was shocked and without no hesitation I reply why? She said, she has worked with her before two years ago mentioning where they met and Discovered she is proud.
Well Jessica proud? I said. I am not surprised because I have noticed some little traces in her and I can testify that she has some little traces of proudness. I reply my mom.
Mom! Don't worry, I will change her when we get married. All persuasion from my mom not to get married to her due to Jessica been proud proved abbortive as I have already made up my mind then to get married to her and if possible change her character of that proudness when we got married.
The marriage go on as planned and finally I became Mr while Jessica became my Mrs. We enjoy our honeymoon and it was a moment worth remembering of.
Few months after the wedding, Jessica became displaying her proudness traces even much more before we get married. She feel she is the head of the house, she want to direct everything and made me her wife.
I was shocked to see her sudden behavior and trust me I tried all my possible best to change her. We went for seminars, I sought for advice and read different kinds of books to deal with a proud wife.
All went abbortive as instead of her getting better, she was getting worst in her proud behavior.
That really begin to affect our marriage as she want to be the husband while I become the wife. She find it hard to he submissive to my instructions at home and gradually I begin to lose my love for her and instead begin to developed hatred for her.
This keep going and on a faithful day, I made up my mind to go meet my dad and mom to inform them about my plan of filing for divorce. I am fed up in the marriage and I feel like backing out.
I told them of my plans to back out, my father was not in support of it so also my mom as nobody was divorced in their generation.
Out of anger, my mom voiced out and told me how she advise me not to get marry to this lady called Jessica but I refuse thinking I will change her. I remember that faithful day, yes I said it to my mom that I will change her. I believe I was under the influence of love emotions.
I regretted my actions of not listening to my mom advice and at the end of the day, I have myself to blame. Now I can't back out of the marriage, I just need to accept my cross and carry it but with how long. With a regretful thought, I wisper to myself in tears,
Had I know, I will have listen to my mom advise but now it is too late, because at the end of the day, I have myself to blame for this whole mess I got myself into.
Had I know....