Murder Mystery - Running for life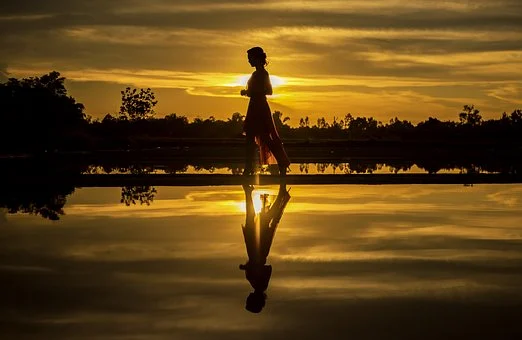 Src
There was a sharp bend coming and Nora's legs were buckling. Her teammate Mike pulled up behind her
"Keep going, you're nearly there."
The marathon was punishing her body, which had rarely seen the light of day because of the insurmountable amount of work she always had.
When her boss had told nay demanded that she take part in the marathon in her stead, it had seemed like the last straw.
She had joined the firm five years back, fresh out of high school, from her last foster home. She got a job as an office girl but was one day spotted by a rising executive Mera Lee, she hitched her wagon to hers and rose within the organizations Mera's personal assistant. But throughout those five years, Mera inundated her with work.
On occasions, Mera would walk up to Nora's desk, swirl her coffee mug, and cock her head to one side to say.
"It's not like you have someone to go home to, people like you should be grateful to even work. Drink some coffee and get over it."
---
Mike Johnson looked at Nora as she fumbled across the corner. Throughout the three years he had worked at the firm, he'd spent countless caffeine fueled late nights with Nora and Amber.
Two months into his employment, he'd made a crucial mistake which would have cost the company millions if Mera (or Amber as he later found out) hadn't stepped in. From that day onwards, she had him in the palm of her hand. He was her personal lackey, even going as far as to brew French coffee for her at her home at odd timings or drop by just to fix a sandwich.
"You imbecile, stick to making me coffee, I took pity on your dumb a**, so work hard for your keep."
---
Amber shifted her position and looked at the laptop. The pain from the contractions was making it difficult to focus on the numbers.
"Your wife is a workaholic, please take away her laptop. The contractions are getting closer." The nurse looked at the heavily pregnant woman in the bed.
"Her boss threatened to fire her if she doesn't send this report."
The nurse shrugged, "She could always get another job."
Amber's head rose a bit and a wry smile split across her face as she stared out of the window.
She wanted to tell the nurse that a college dropout who had been wrongfully accused of stealing exam papers cannot get a job that easily.
When her senior Mera had kindly offered her brilliant junior a job, Amber hadn't realized that Mera was a parasite who would go on to exploit Amber's intelligence and present it as your own.
Mera reveled in coming to Amber's desk and setting her coffee down and "accidentally" spilling it on Amber's papers.
"Amber, you moron, do you want to pay the bills or not? Then repay my kindness because you will NEVER get another job."
---
"We're at the finish line." Mike said to Nora as they looked at each other and smiled.
"You're nearly there, Amber. It will all be over soon." The doctor smiled at her.
---
Mera Lee was found dead at her home that afternoon. The cause of death was a cardiac arrythmia and high blood pressure. The police ruled it a natural death.
They did not check the coffee that spilled next to her for caffeine levels, the caffe flavored chocolate she got as a baby shower favor for caffeine tablets or the extremely concentrated energy drinks her assistant had stocked in her refrigerator a week back.
---
Nora and Mike finished the marathon, Amber pushed one last time.
They were free.
---
This is a part of The Ink Well's prompt series with the theme as Run.
---
---