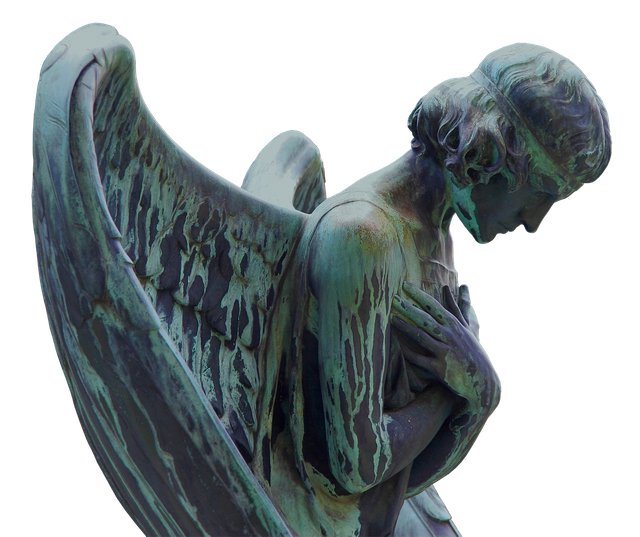 Because I'm currently obsessed with statue images
---
I have tears in my eyes.
Shinny liquid pulling at the corners
Of that beautiful part of me.
Stinging as it crawls
Like fat balls down my cheeks.
Hot when I wiped it in frustration.
I'm letting it fall.
I don't care it moves past my jaw
And down my throat.
The irregular patterns no longer bother me.
Appearances have disappeared.
My heart is full.
I begin to talk but can't finish.
The words come out jumbled,
Broken like an old piece of furniture.
My voice cracks as I try to speak.
Maybe from keeping quiet for so long,
Or from exhaustion threatening to overwhelm.
I've always loved the silence,
Even when I try and fail to meditate.
I love it still.
Just me and nothingness.
There's a lump in my throat.
Not from love or new found feelings,
Rather, from old pain ignored.
Past hurt shoved into the dark.
Swallowed like a hot liquid,
Forgotten like an unfinished liquor.
They're all back to the surface
I'm neither ignoring nor encouraging.
It's floating around and I don't mind.
It bites my stomach day and night.
I'm too tired to fight back.
I do not want to be the water,
Or the well,
Or the ground.
I'm tired of being stepped on.
I do not have the story you yearn for.
I'm out of tales to regale you with.
You probably want to know what
I do in the dark,
And the places my fingers touch.
I can't answer your questions anymore.
My cheeks ache from the endless fake smiles.
People always have a direction.
Young girls giggling to their unfunny jokes
While looking at themselves in the mirror.
Young boys checking out their muscles
While daydreaming about a girl.
I only have skin,
Miles of it,
Soft, imperfect,
Naked, bruised,
Hidden under my underwear.
Maybe this tears would wipe it all away
And I get to start anew.
Maybe it would keep it all within reach,
Where I won't be able to escape.
I've resigned everything to fate.
I live by the day,
Waking in the morning,
Going to bed at night.
The dreams steals in and out of my sleep,
But they don't scare me anymore.
I will myself to forget at dawn.
You might disapprove
Of my new found method of escape.
I see you frown
When I narrate how happy it makes me.
The colour is back on my cheeks
I no longer worry
About the things you wish to hear.
I found my peace within me.
It will be a constant plague, this thing
But I'm ready to wait it out.
I'm finally free of you.

---
This piece is my entry to this week's Ink Well Poetry Challenge.
I'm not sure it qualifies. I started giving poetry a try about a year ago and I haven't been consistent. When I saw the prompt was on freedom as well as a free verse, I said why not? This piece is dark, like always.
I think @raj808 is succeeding in making me write more. Just when I wanted to give it all up. I'm focused on writing more for myself now. Good piece has a way of attracting the right crowd.
If you enjoy writing, then this community is for you. Come show us what you've got.