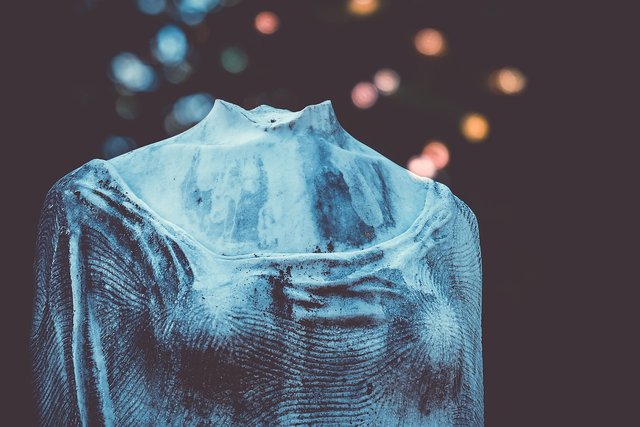 ---
Hey
I wanted to record this
But somehow I'm writing it
I guess it's easier this way
'Cos I wouldn't have to listen to it
If you're reading this
Know that it's a part of me I keep hidden
You'll understand before you get to the end
At least I hope you do
The only thing I want to do is sit and listen
Not to a slow song
Nor to a loud music
Like I often do
Rather to someone's voice
Just sitting in quietude
No sound
No movement
Only silence
And the person's voice
I really do not care about what the person says
All I'm interested in is the soothing sound
And a throaty laugh maybe
Before it was insecurity
And sadness
And worry
And fear
But I've made peace with myself
Also with life
Death even
I know it's bound to come
I don't mind
I don't fear it
I can't say I know what the triggers are anymore
I forgive more
I laugh more
I love with everything
Still it's here
It always find a way to spring forth
After I push it down
So I'm wondering
The best way to deal with it
Getting lost in the midst of people?
Or stop feeling at all?

---
The 28th of this month will make it six months since my Mama left. Somehow, I still can't say she died. I've continued to use left. I had held her in my arms and watched life leave her, had continued touching her body as it grew colder. I would give anything to have here again. She suffered so much. I wouldn't mind looking after her like I did for a year. Call me selfish if you like but I want to hug her so bad.
I'm boxing, since the beginning of this month, and I've been getting unnecessary stomach upsets too. I get them when I'm worried, anxious or sad. Even now, I have a nasty headache as I type this.
My candle is burning, have been since she was laid to rest. What else can I do except pray for her? The last time I saw her in my dreams, she was telling me a funny story. I laughed so hard and was still laughing when I woke up. You can guess what the laughter turned into.
I'm scared that at some point I might forget. That I might wake up one day and start imagining what her voice sounds like instead of hearing it in my head like I do everyday, or what she looked like. Memories fade after all and it's all I have now.
This isn't really a poem. I just have no idea how else to express everything burning inside. Grief is one thing. It gets worse when you have to battle anxiety and depression too.