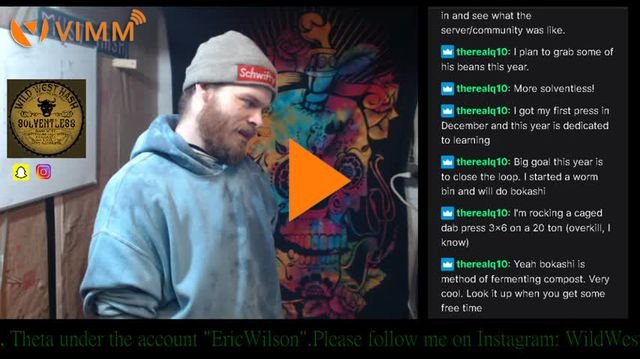 Game (Category): Chatting
Click here to watch the live stream!
---
Hanging out with my friend Sarah - Talking comedy and bullshittin' our way through life.
Swing by, say hi!
I fully transcribed the Justin Sun / Ned Scott Stream from this past Saturday:
https://steempeak.com/tron/@ericwilson/i-fully-transcribed-the-justin-sun-ned-scott-stream-from-feb-15th-2020
I am. I will be hanging out, working on some content, bs'in and smoking.
I hope to see you!
You can also support me with a follow on the other platforms I stream on:
[mixer.com/ericwilson]
(https://mixer.com/ericwilson)
[twitch.tv/ericwilson]
(
)
---
This post was generated from a live stream on
Vimm.tv