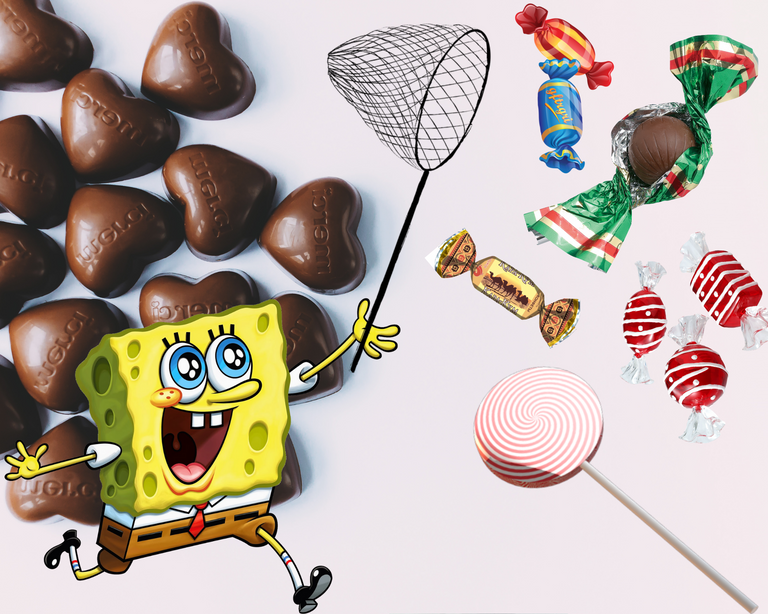 Image created by me in Canva utilizing its free backgrounds
@fibra59
PhotoBomb Challenge #160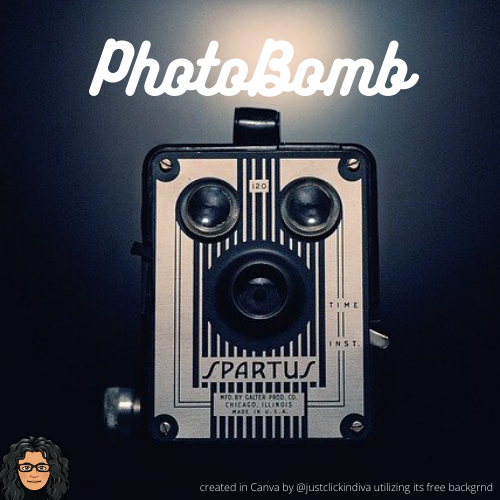 This week we have an interesting cartoon character, Spongebob Squarepants. I decided to find something he likes so it seems as though he's chasing it. I used to watch the show, so I know he loves to eat several different items.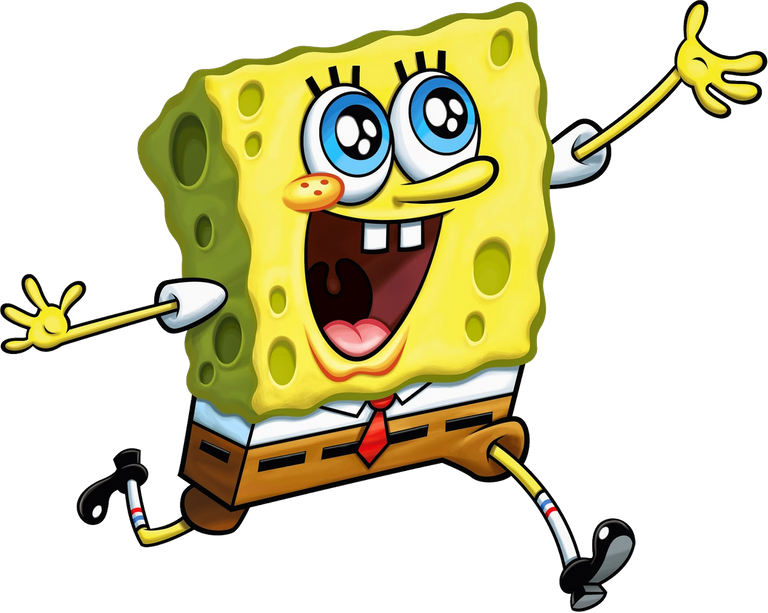 Image used with permission of contest owner

Entry #1:
CATCH A BONBON IF YOU CAN:
I know that Spongebob Squarepants loves chocolate, especially bonbons. I found several images that worked well with his photo.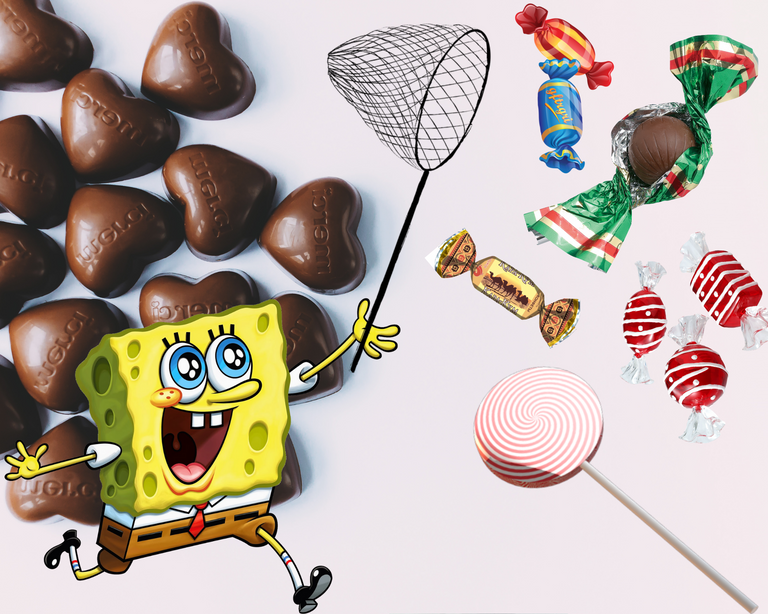 Image created by me in Canva utilizing its free backgrounds and it's free image of a lollipop
I created this image in Canva combining the contest photo with several free images of candy and of course a net to catch them with:
Image of a Net by denisejhills from Pixabay
Image of a chocolate bonbon in green wrapping paper by BrunoZ from PurePNG
Image of 2 chocolate bonbons by BrunoZ from PurePNG
Image of a Kapa bonbon by BrunoZ from PurePNG
Image of 3 red bonbons by Brunoz from PurePNG

If you'd like to join in this contest, the Rules are listed below.
RULES
For this contest, a photobomb is considered a valid entry when you use the provided image and insert it into a picture of your choice to make it look funny.
Entry must be posted in Photobomb Challenge Community (https://hive.com/trending/hive-169636)
Title of every entry must contain "PhotoBomb challenge # - Entry #"
End of challenge will be on Thursday at 12:00 (UTC +1)
Entry must have #photobombchallenge hashtag
Each user can have up to 3 entries that will be considered in challenge
Announcement of winners will be on Thursday

@flaxz initiative #iamalivechalleng (Published my post for my blog today)

Thanks,
@justclickindiva
Happy rest of the week everyone with whatever your endeavors.


SOURCES:
a) JustClickindiva's Footer created in Canva utilizing its free background and images used with permission from discord admins.
b) Unless otherwise noted, all photos taken by me with my (i) Samsung Galaxy 10" Tablet, (ii) Samsung Phone, & (iii) FUJI FinePix S3380 - 14 Mega Pixels Digital Camera
c) Purple Butterfly part of purchased set of Spiritual Clip Art for my Personal Use
d) All Community logos, banners, page dividers used with permission of Discord Channel admins.
e) Ladies of Hive banner used with permission of and in accordance with the admin's guidelines.

Your Personal Terminal Discord Invite