A Weekend At The Farm

Image source
Every Saturday comes with one activity or the other for me. For almost a most, I have been engaged all in weekends for one event or the other. This weekend, something else came up. It is one thing I love doing, always.
During the lockdown, I took sometime off to the swamp in a fishing expedition. That was one of the fun-filled moment I have had in recent times. It had been work, work and work. So, when the lockdown was imposed to check the spread of the coronavirus, an opportunity to explore other stuff came on board. Movement was restricted likewise, since we lived at the extreme of town, the taskforce didn't consider us any threatened by the virus. I have established a connect with the swamp where I fish big mud cat fish.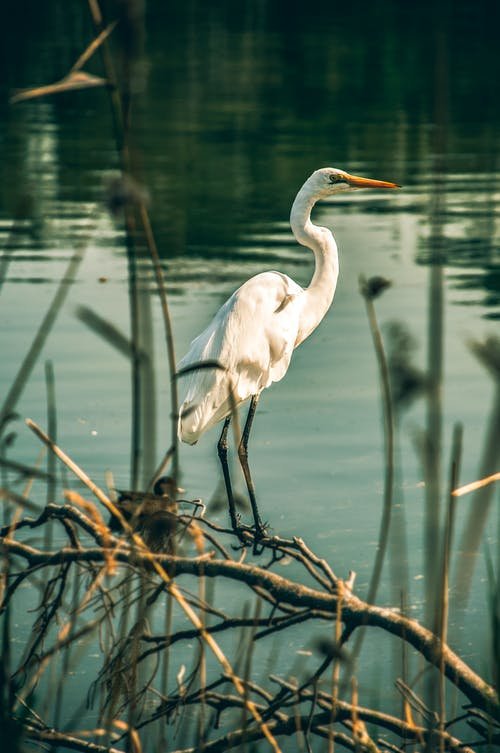 Image source
During the period, I took an lesson in plantain farming. It was a huge investment I ventured into at that time. Buying plantain sucker was one difficult thing to do at that period, a link came through and I got hundreds of plant sucker that I planted. Practically, I had a plantation, the lock down wasn't a waste for me as I was productively engaged.
In the early our of today, I wore my farm regalia, headed straight to my busy plantation to see how they are coming along. It was a long walk, but i trekked for like twenty-five minutes to get to the farm.
I set out to work immediately. Some leguminous plants have started covering some plantain stands that I had to cut down from too it dries up. Those weeds can result to stunted growth and infertility for the plantains.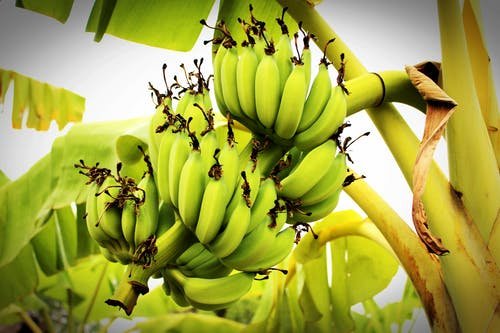 Image source
I little further into the farm, I found some snails. I love to eat snails and I have heard from some Cameronians how you can hunt snails without much effort. Plants with broad leaves can make hideout for snails. With these activities unveiling, my weekend is sure going to be fun. I am going to prepare peppered-snails, you wonder what that is? Never mind, details will be posted here in fee days.
Now the swamp, natural breeding or nursery for some species of fish is water-logged, some local dwellers had dropped out on weekend fishing game. One them caught a very big orange-fish. It was a lucky catch. Unfortunately, I didn't come to farm with my fishing lines, so I didn't venture to go close so I don't get distracted from checking up on my plantain that is doing fine.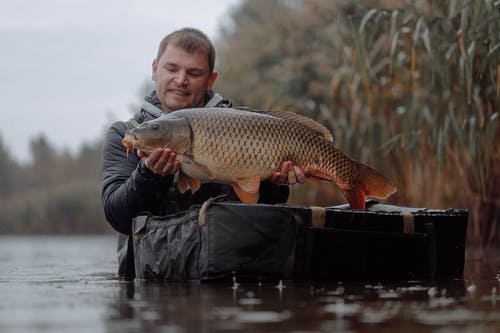 Image source
The rain had come down heavily a few days ago leaving the weather cold. Though, it's friendly to do a lot of record work in the farm. After about three hours work, the sun begin to rise. This time, the hotness of the sun is rather harsh on the skin. That's a big signal, the work for the day is coming to a close. So, I pick my snails and arranged them in a local way and off home, I zoomed.

Hope you had a great ride reading through this blog, visit for more fun.
---
---