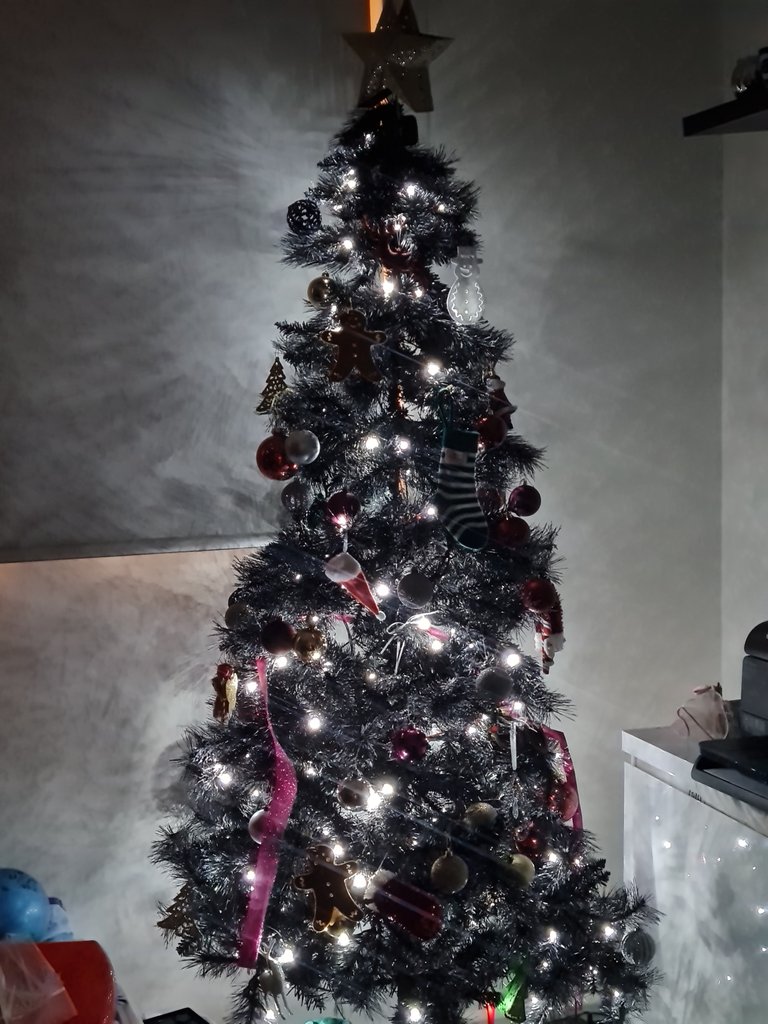 Good morning Hivians and happy Monday! I'm fortunate enough to be on annual leave for another week so I don't return to work until the 4th of Jan, lucky me!
I'm starting my @engagetheweekend on Friday which was Christmas as it was a public holiday and what a wonderful Christmas it was this year for me. I am mindful that many around the world aren't in the privileged position to have a COVID free Christmas and much of the world is in some form of lockdown or restrictions. My heart bleeds for those who missed out on seeing friends and family this year. I wish you all the best in the new year to come.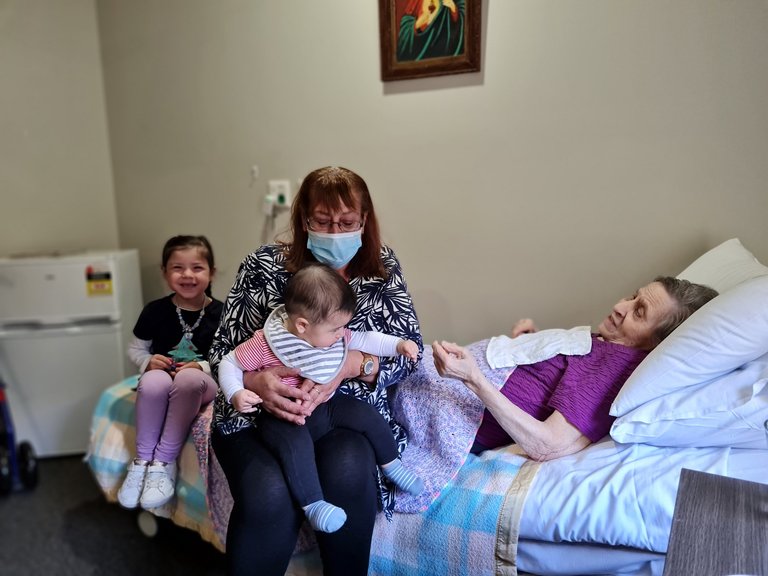 Back in March when COVID first became a growing problem nursing homes were shut to the general public as our elderly were isolated to keep them safe. Unfortunately my grandmother was diagnosed with cancer and they only gave her a short time to live. My wife and I were pregnant and I was fearful I would not get to say my good byes or my grandmother would not get to meet her great grandson face to face.
The good news came through Christmas morning that the nursing home would open their doors to us and allow us to visit. I had been fighting for months as restrictions ended long ago in Victoria but the nursing home still continued to refuse to let us in.
My grandmother is bed bound, sore and now has dementia. She remembered me as I entered and my daughter. Her face lit up as she saw our son. She was so greatful and stated she had been waiting for this moment and she could now go. My mum was a young mum and I spent alot of time with my grandma so I am saddened but happy she got to see my children.

Christmas was a smash this year despite many of our family and friends residing in regional towns and interstate (which is how I get all my awesome travel posts as we're always travelling to see family and friends) but we got through with immediate family. I can not wait for COVID to be fully gone so we can start heading out again.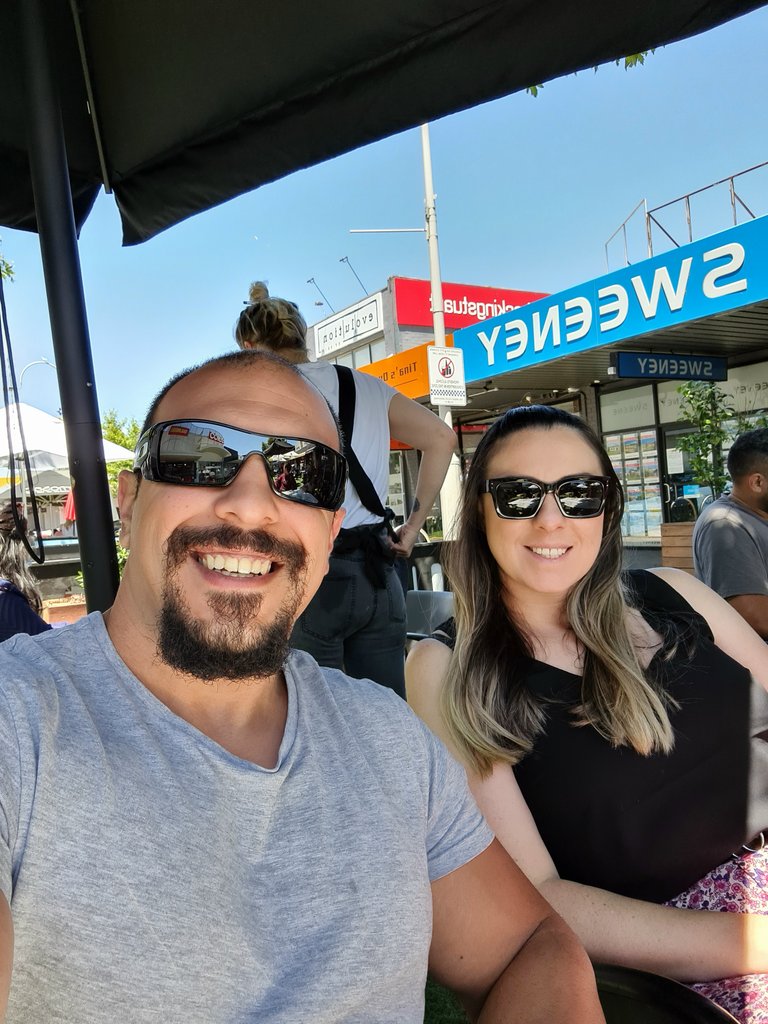 The day after Christmas (Saturday) which in Australia is a public holiday and called boxing day is our unofficial meeting of our long time school friend and her family. Where we travel to Altona a close Western Suburbs suburb located next to the Bay. (It was originally marketed as the Los Angeles of Australia)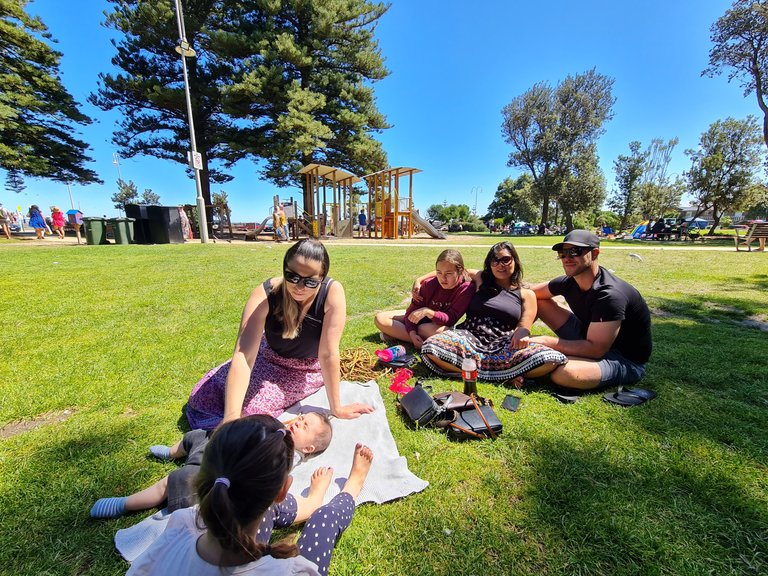 We enjoyed pizza at the local pizza shop Stella's and a picnic at the park.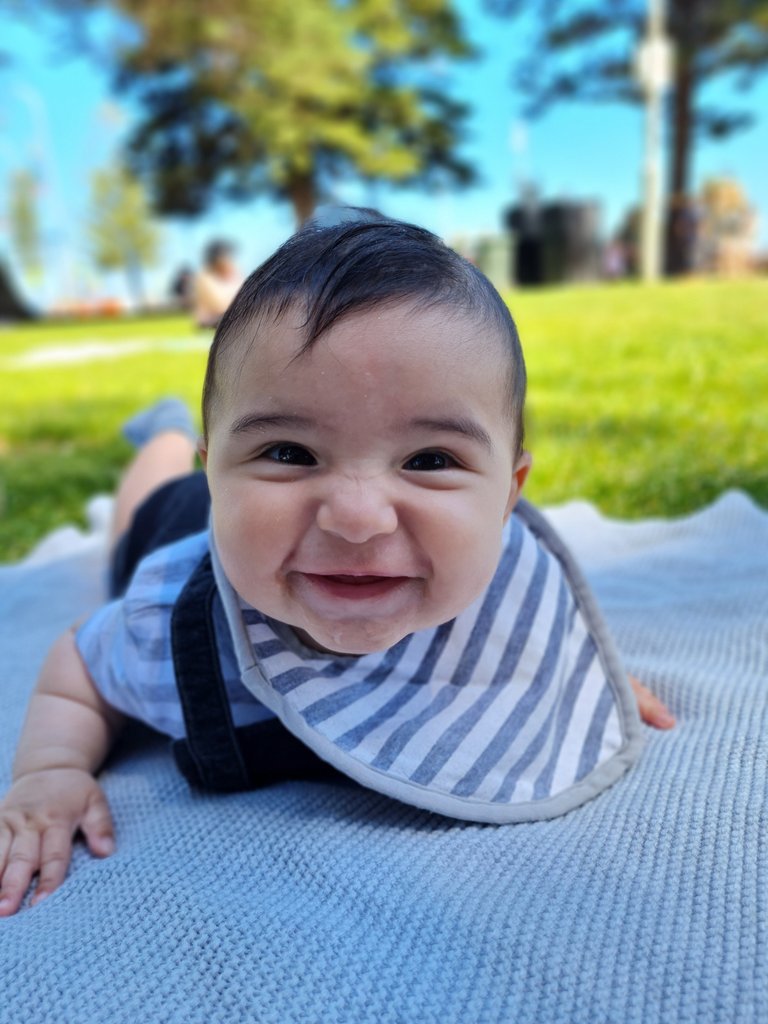 And I got to see my sons face light up at his freedom as he engaged with the world around him. Mind you, so far this kids life has been confined to a small 2 bedroom unit which has been a struggle for us all.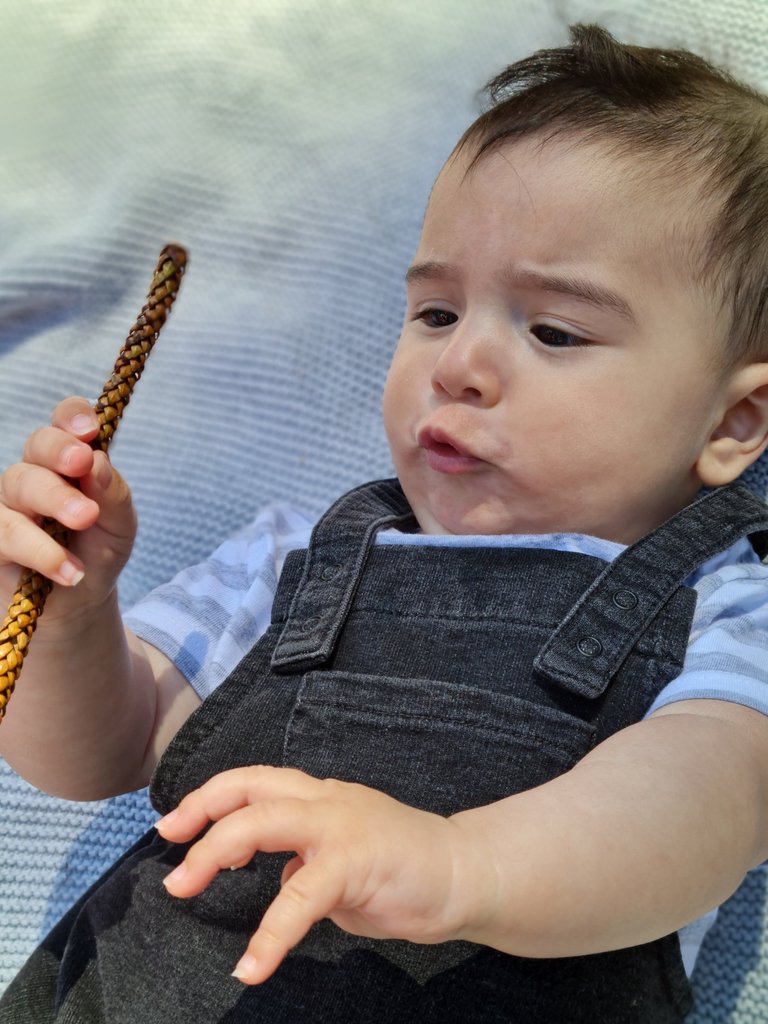 His curiosity was triggered at the sight of a Norfolk Island pine leaf. An odd tree that is native to Norfolk Island and was used to trade for goods in the early days of settlement in Australia. The tree will always grow straight no matter how it is planted, even when bashed by high winds.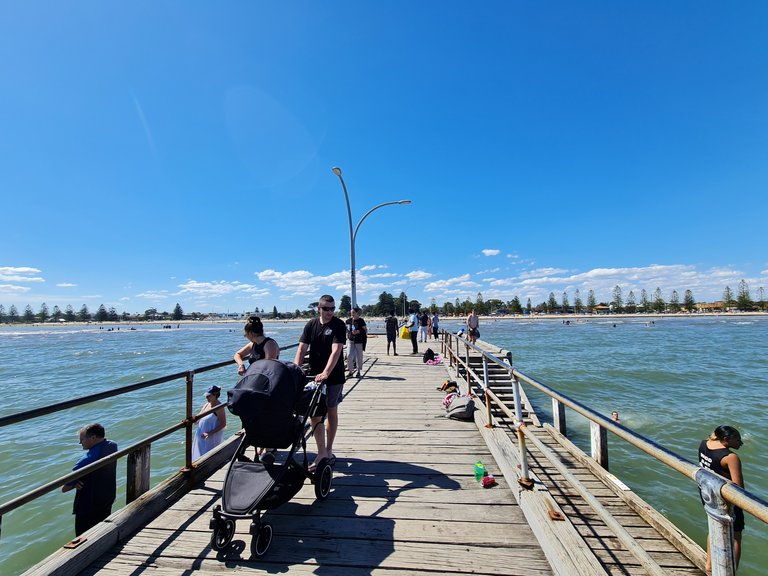 ![20201226_160911.jpg]
(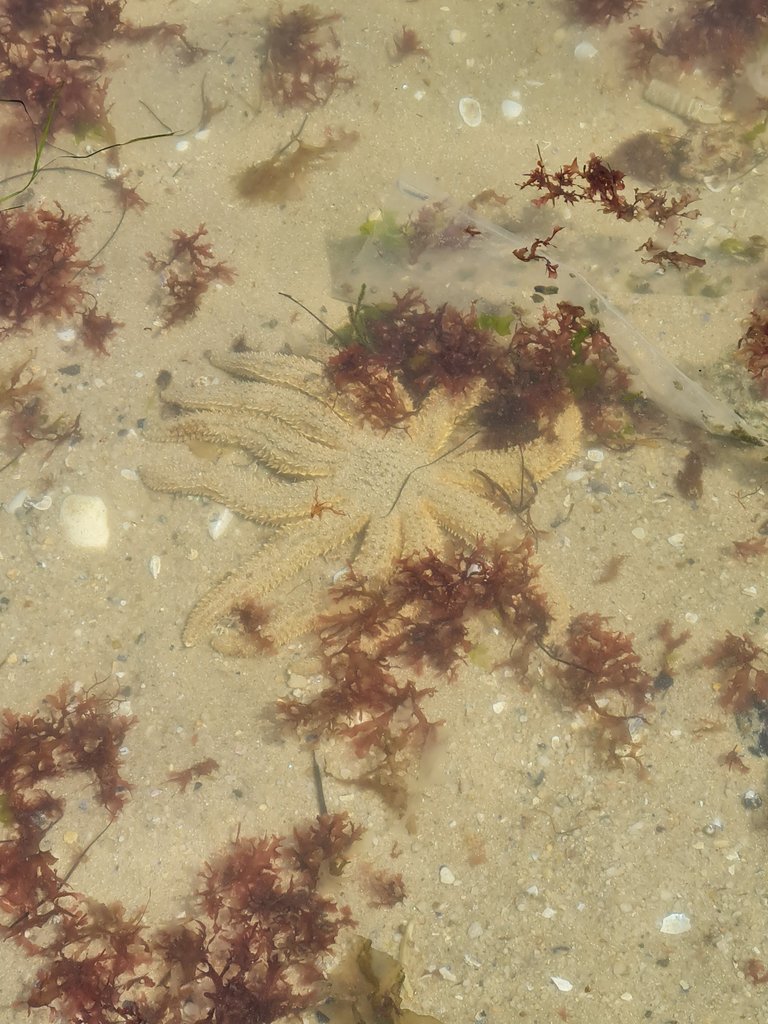 )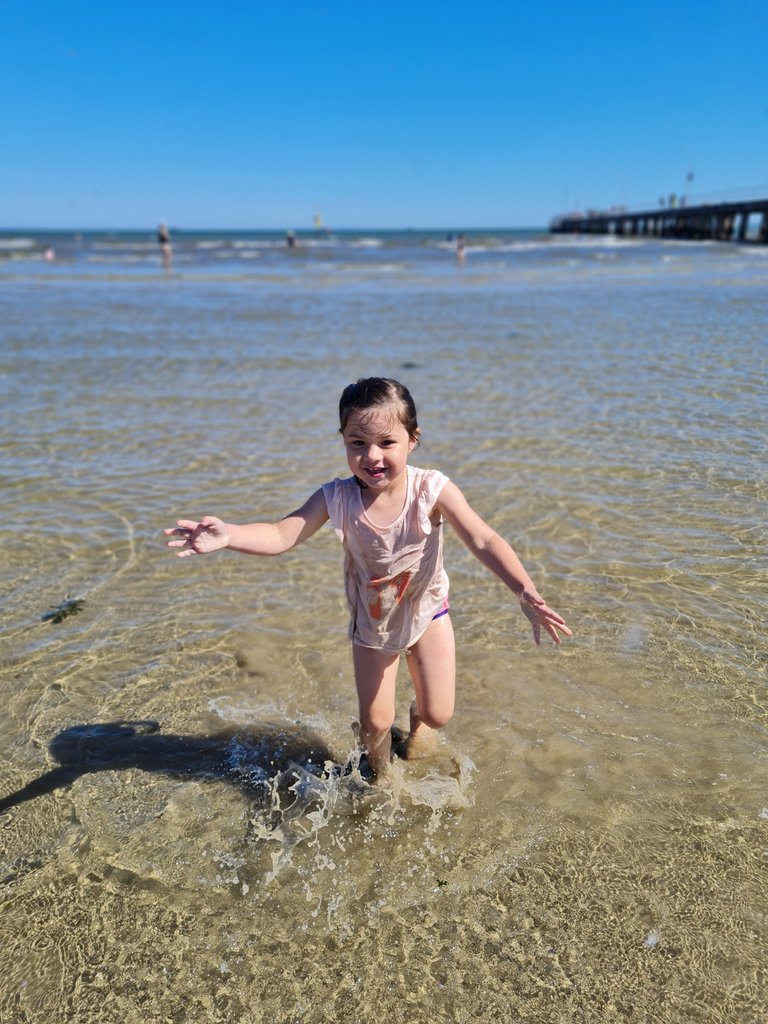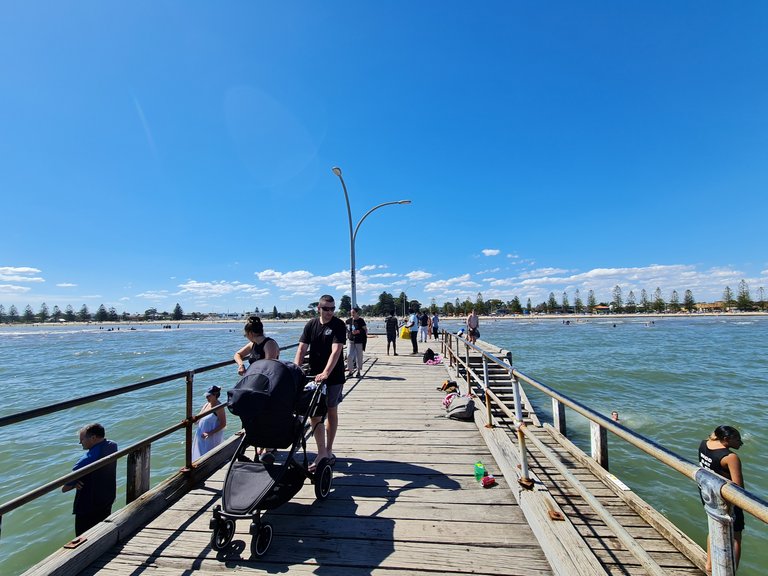 We finished off the day with a jog and a swim around the beach getting my @actfit points up and meeting my 10,000 steps target!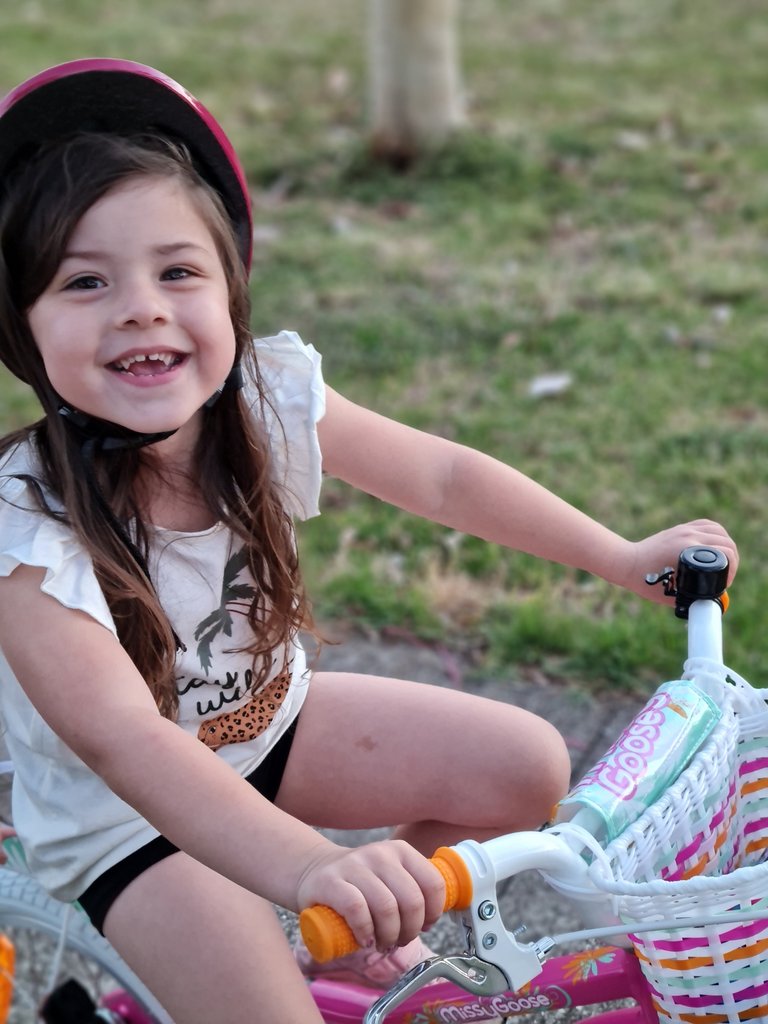 I also took my lil one out on a spin on her new bike Santa got her for Christmas. Her first proper bike a Missy Mongoose, prior to that it was cheap Kmart balance and smaller bikes.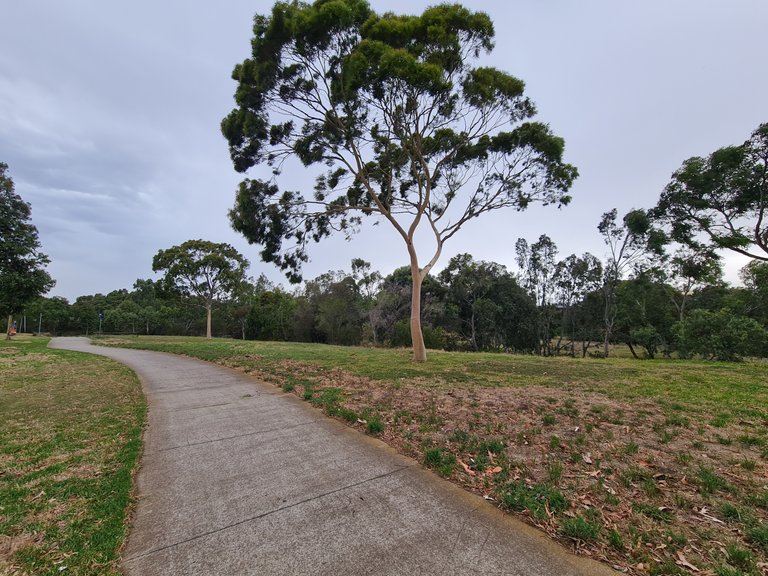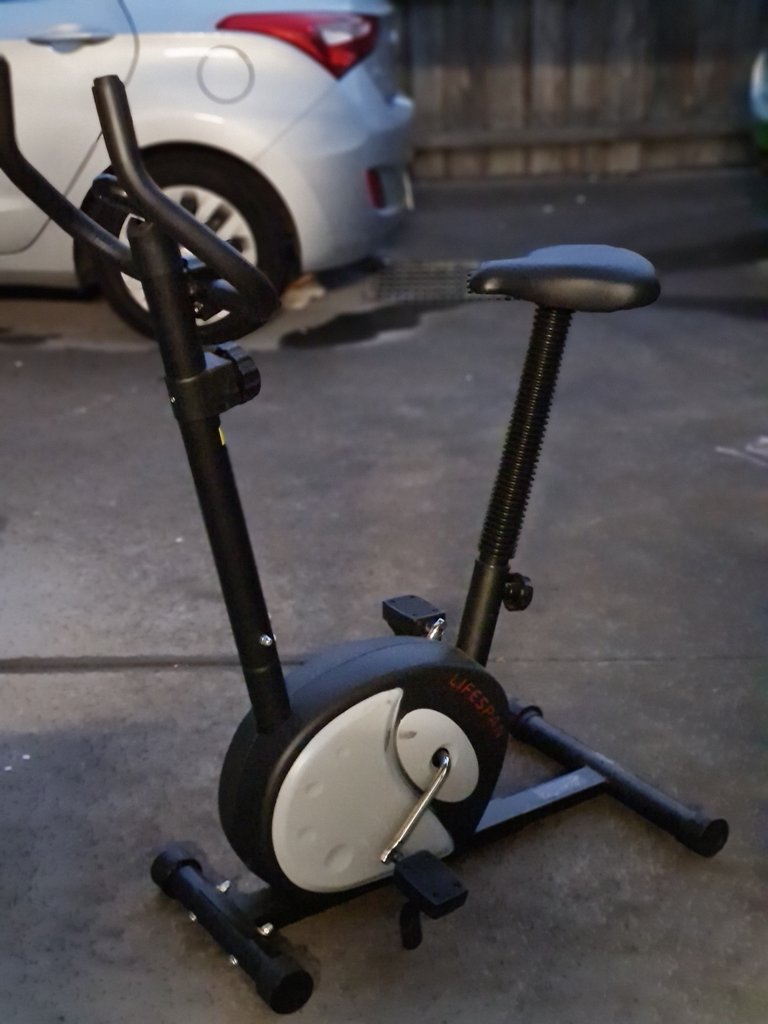 The weather was pretty grim on Sunday, I had planned to take my new fishing rods out for a spin that Santa brought me for Xmas but while the weather was warm and muggy. The winds blew hard and the rain started. I attempted to go for a bike ride but only lasted a few kms as the rain felt like tiny pins all over my body. I retreated home and continued on my cheapo exercise bike.
Watched another Christmas movie at the request of little miss 3 and then retired for the night.
I hope you all had a wonderful Christmas and an awesome weekend! Can't wait to read all about it in the thread.
See you all next weekend!