A good Boo to you Hive community,
This weekend the weather decided to actually work with us this weekend and was sunny and beautiful out. We decided to take advantage to break out the Halloween decorations.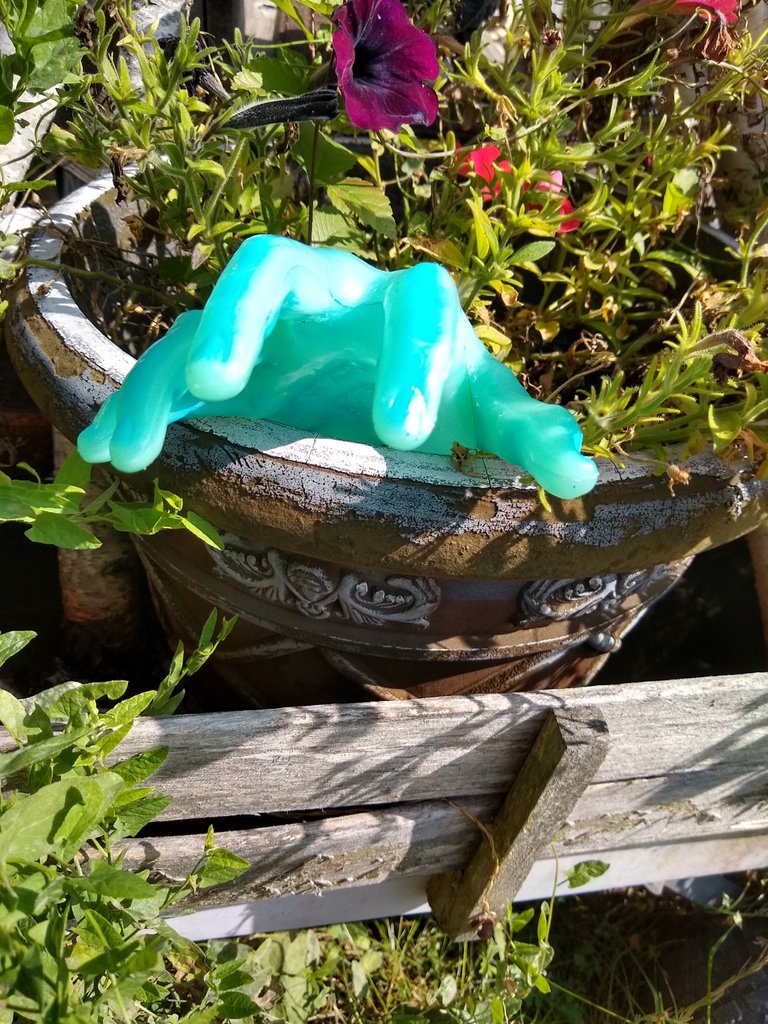 I told the gardener not to use that glowing fertalizer...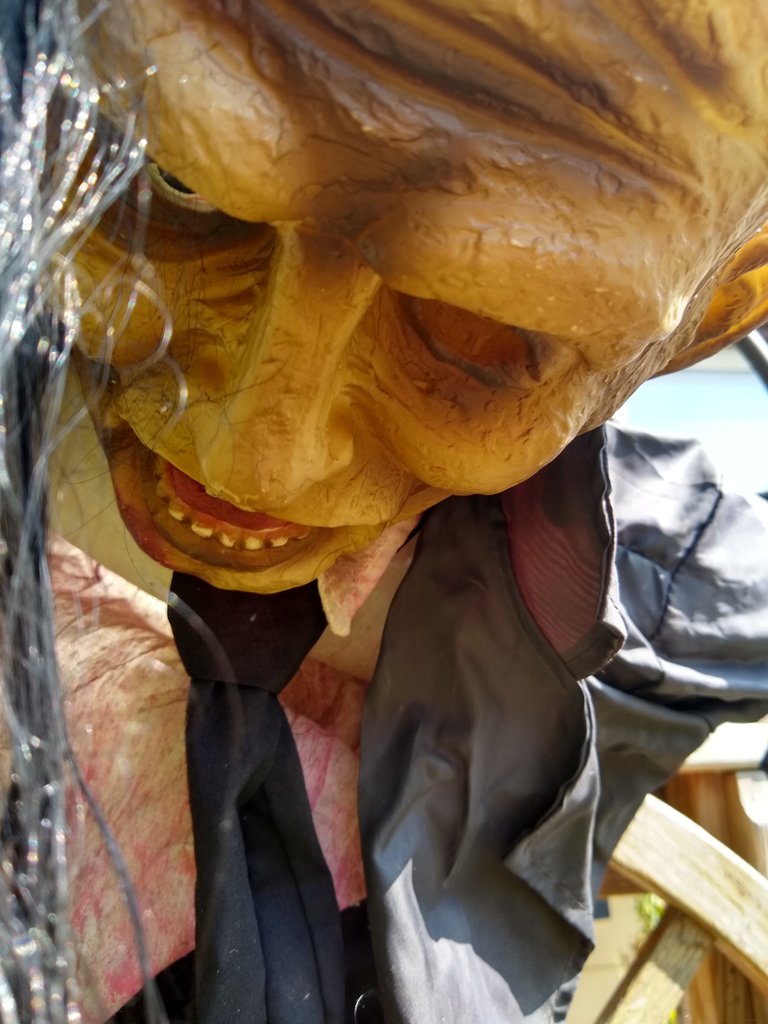 We kept it, tamer, this year as in not putting out everything we have. I'm beginning to grow tired of hauling all the decoration up and down and in and out of storage. Still, we had to put something out.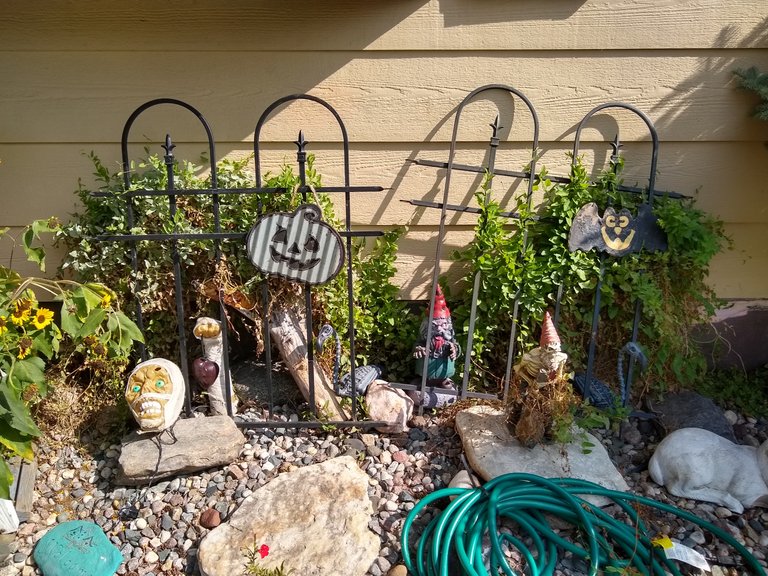 Duh!!! I forgot to put the hose away for the year... owell I'll blame it on ghosts.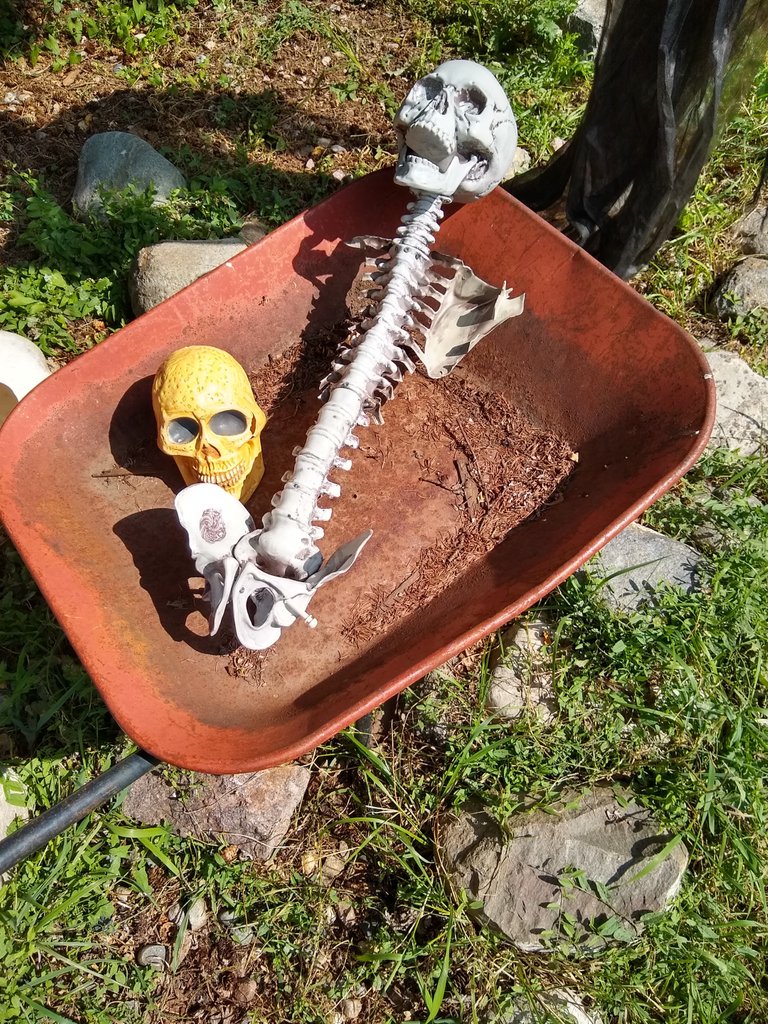 A lot of the decorations have broken through the years, This guy started life out as a full-blown skeleton.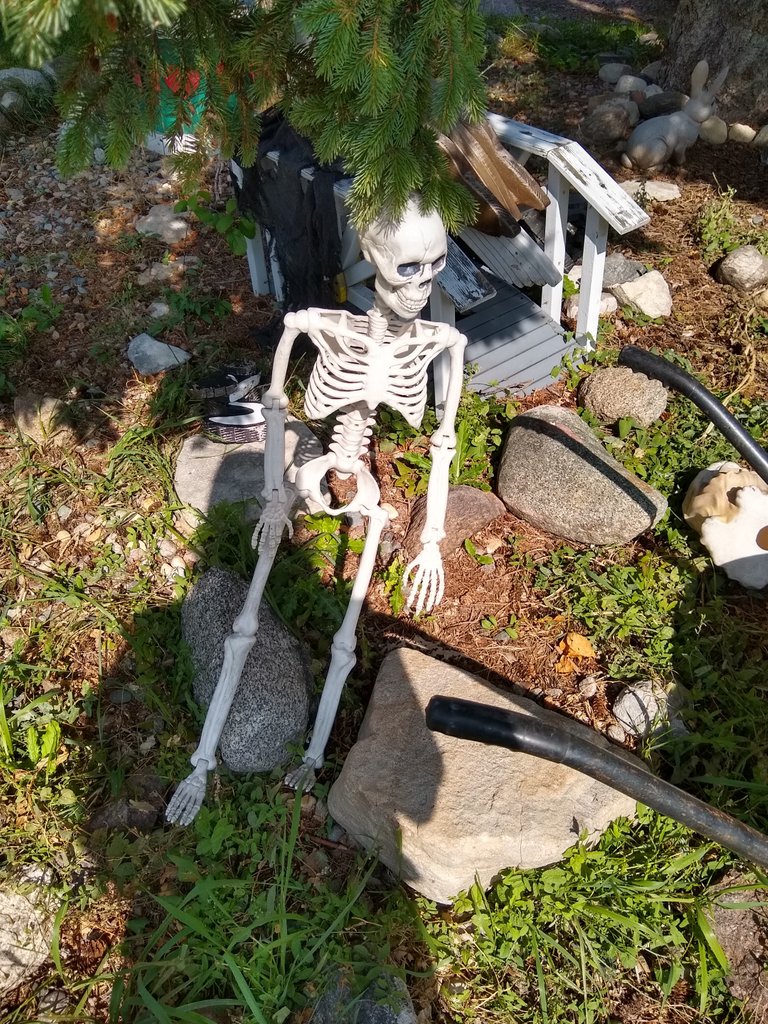 This guy is waiting for 2020 to end....
~meditations~