WE 137 : Did he finally like me back?
Hey, JM! Lhes was here, say hi to her!, his best friend Adrian told him upon seeing me. My face blushed when all his classmates suddenly looked at me and started teasing us. I smiled a little and look Adrian with my sharp-eyed, him and his big mouth! I regret the day I befriended him because he is JM's best friend. All his classmates and mine now knew I got a Crush on him. I bet not only our classmates but many on the school campus.
Yet, knowing how snobbish JM is, he never paid attention to me, neither acknowledging nor smiling. He was so rude! I don't know what I like about him. Maybe his hawk-like eyes, aristocratic nose, or like F4 hair. I first saw him when he went out into the classroom where my next subject was. Since then, I found myself knowing his whereabouts and memorizing his class schedule, like a stalker 😂.
I thought my crush on him would fade as the days went by. That usually happened, right? Yet, even though I got crushes on some guys, what? I am just a typical teenager back then. Thus what I felt for him got stronger as the years went by.
He was one year ahead of me, so he graduated first in high school. Thus, I was overjoyed and felt destiny bring us together when I saw him at the university I enrolled for college! Yes, even Adrian was with him too, BUT that hope of mine didn't last for 24 hours as I saw him walking while holding the hand of a particular lady!!
My heart was broken when I confirmed that he had been in a relationship with her for years.😭
Time flies; I was already in my last year and busy with my practice teaching. I went into the supermarket to buy some needs when I accidentally bumped into one of JM's classmates in college. She smiled widely and told me good news He and his GF had broken up. Am I bad that instead of feeling sad, I was happy? Or maybe kinda stupid for thinking I might have a chance this time?
After doing some errands, I decided to return to the dorm as I had some things to do. I was standing beside the road waiting for a jeep (public transport here), when suddenly a motorcycle stopped in front of me. The moment he took off his helmet, my jaw almost dropped as if it was JM! Not only that, he was smiling at me while saying, Hi Lhes!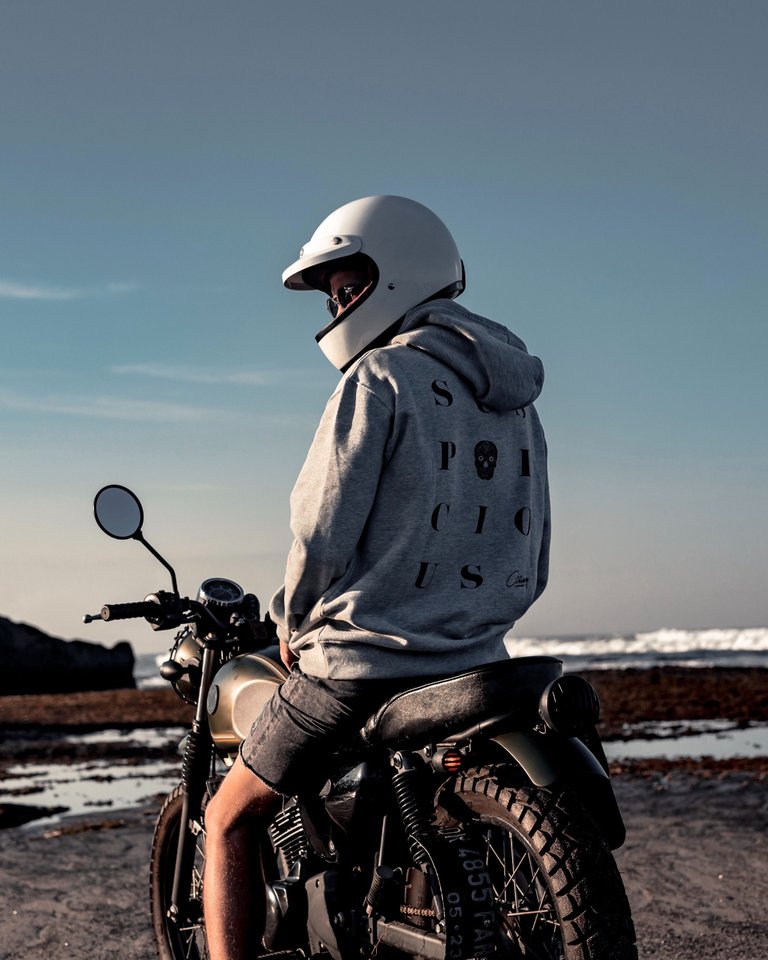 Image by Nick Wehrli from Pexels.
For years, that was the first time he talked to me and even offered me a ride which I declined. Why? I got mixed emotions, and it seemed my tongue didn't want to cooperate, so I said only a few words.
It didn't end there, as he added me on Facebook! Gosh, seemed like my lucky year as we started texting (old school of communication).
Our constant communication lasted for months until one time; suddenly, he dropped the bomb when he says Lhes, can I court you?
I've been dreaming for years of hearing this from him and was about to say YES, but I realized; I am in a relationship and we've been together for years!
At that moment, I realized that I had almost cheated on my boyfriend, or maybe it was also a form of cheating just because of my first crush. What a shame!
So, I declined him and decided to cut our communication. That time, that was the right thing to do. However, I was happy as he finally Crush back, or maybe not. Who knows, I might be a supposed rebound. I am not sure.
Where is he now? We are still friends on Facebook, and I see his post sometimes. He is happily married. Not to his long-time EX.
Hello fellow Hivers,
This my entry for this Weekend-Engagement 137 of Sir @galenkp. I chose Crushing it and you may check it here.
Lead Image was edited using Canva
Image source: Pexels

Be part of the hiveph Community | Stay Update through our discord channel Let's help build each other!
---
---