Natures Finest
Philippines is experiencing a bad weather and is supported by the Philippines weather bureau that in coming days Philippines will experience weather disturbances and will greatly affected the northern part of Philippines which is the Luzon region. In connection to it the Visayas region is also experiencing the weather disturbances particular in Cebu and have had a heavy rainfall this late afternoon. And here in our village before the heavy rainfall there was this thick dark clouds formed like a tidal wave and a bit scary to look at and I even got it in photograph before the heavy rainfall.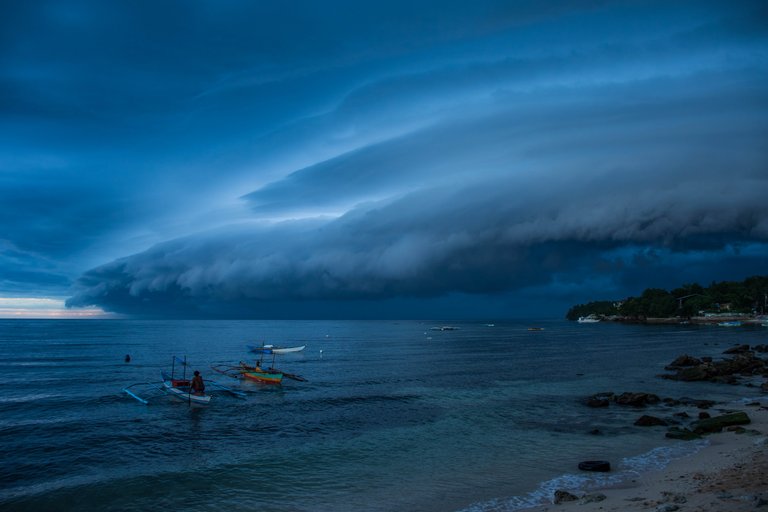 As I took a picture of the dark clouds still fishermen went to mid ocean to catch fish despite of incoming ominous danger. It appears that the dark clouds is like in the science fiction movies like of an alien movie setup that as it gets closer something will suddenly emerge, but on the serious side I'm a bit worried for those fishermen.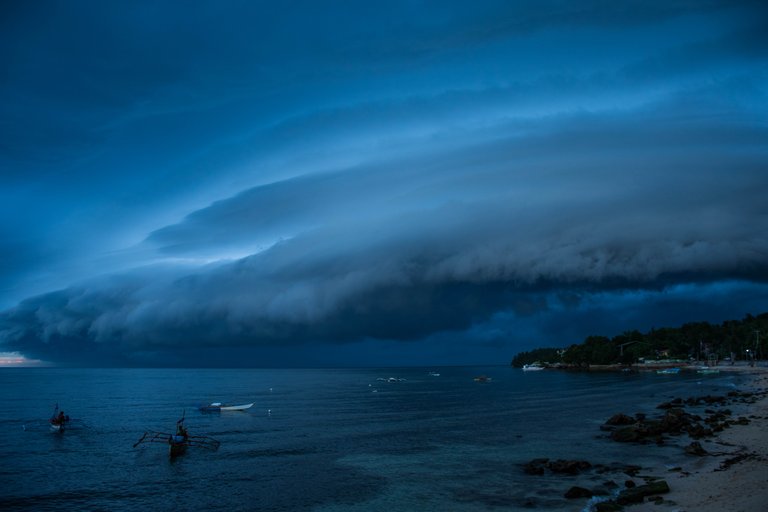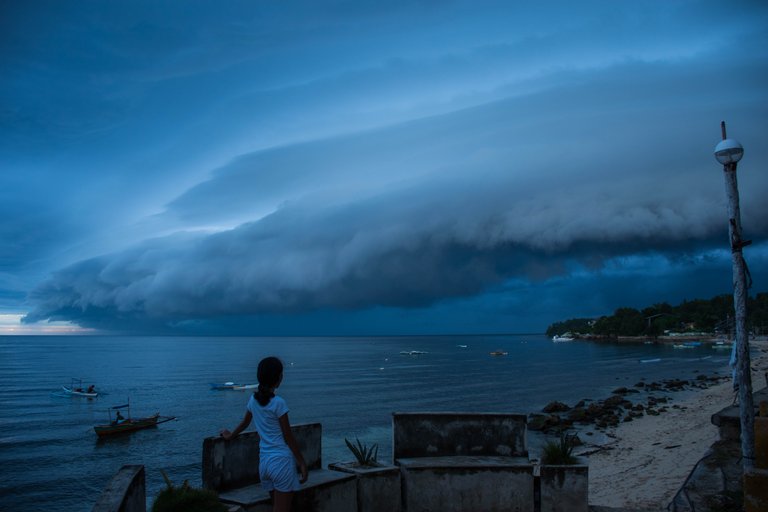 While standing by and waiting for the thick clouds as it moves closer towards me, there comes these two gals who is likely curious with the formation of incoming thick dark clouds. Eventually after a couple minutes it then starts to rain in moderate shower. I then move ahead back home along with these gals to fend off from getting soak from heavy rain fall.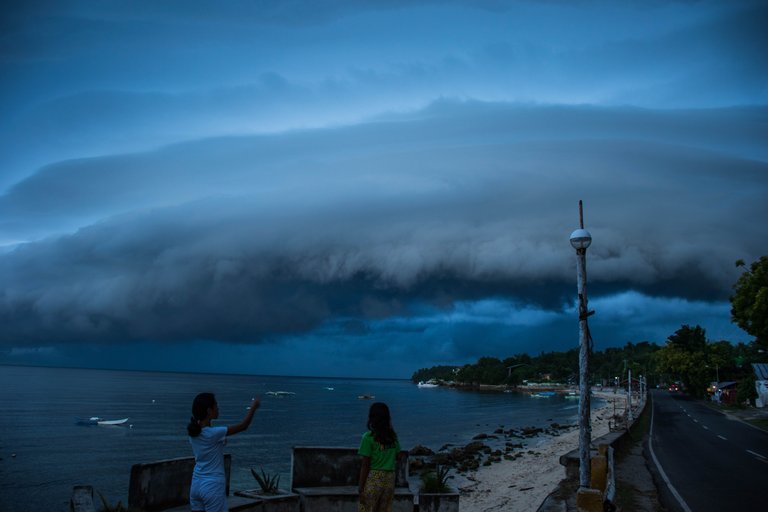 It really went dark as the entire village were covered with the dark clouds. Even with its scary formation still I find it beautiful, indeed it is the natures finest.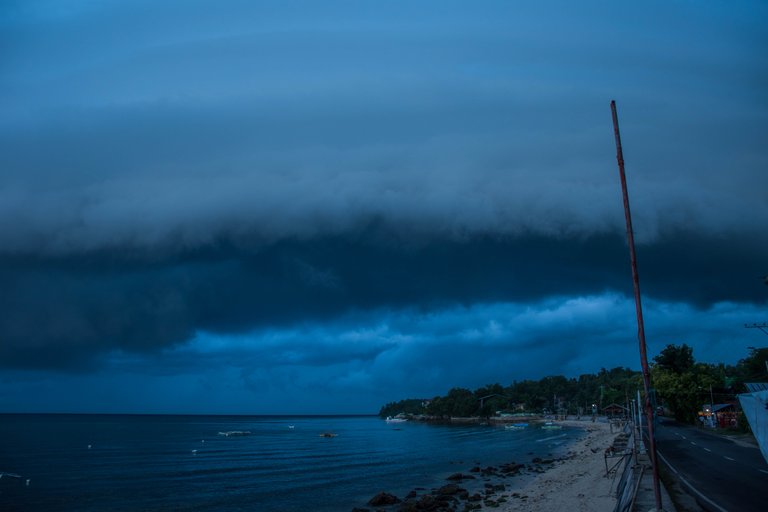 Above photos were all captured by yours truly 📸@jayparagat
---
---