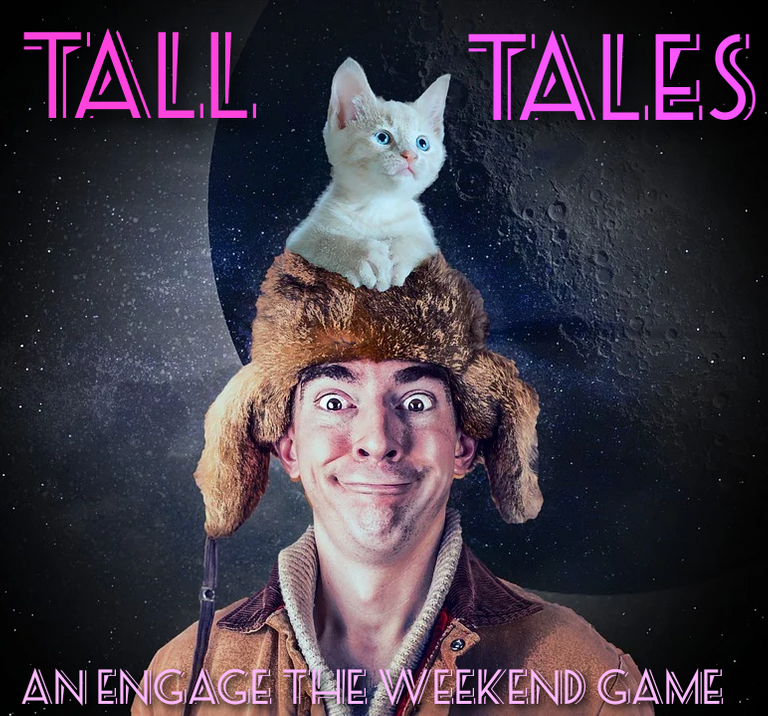 Welcome to the weekend everyone! Because I love the interaction here in the Engage The Weekend community, and because I wanna have some fun with you guys, I think some games are in order!
@galenkp is generously sponsoring this game and will distribute the rewards once the game ends this Sunday 20th at 8pm EST with the winners announced shortly thereafter.
There will be a 1st, 2nd and 3rd place winner with the reward of 20 Hive split between them.
---

The game is simple. I share three quick stories or facts about myself. Two are 100% true and actually happened and one is a total lie! You guys get to try and figure out which one is the fib in the comments.
Also, I want you guys to continue the game in the comments. Post three facts or stories about yourself and let us guess which one is the fabrication. So jump in and have some fun!
Ok so heres the three storys. Let me know in the comments which one you think is the tall tale!
---

One time working as a courier driver I made a delivery of bourbon to a seemingly normal house in a seemingly quiet unassuming neighborhood. It's about noon and I walk up the footpath and knock on the door bourbon in hand. I hear splashing coming from the pool out back and I figure weekend barbeque since it was mid day saturday.
The door opens and an incredibly beautiful 22 year old blonde girl answers the door...fresh from the pool... sopping wet..and completely naked. Her girlfriends all come to the door excited fresh booze is there and they're 100 percent naked too.
This girl just stands there and proceeds to have a full on conversation with me at her front door...naked...for ten minutes. Neighbors and old people walking by aghast. I think she even waved to one old lady strolling by completely unconcerned she was butt naked to the world.
I was invited in since we hit it off but like an idiot I turned down four naked hot girls who wanted to hang out because I was technically at work and needed to keep moving on.
---
So is this story true? Do men have such luck? Would Dave be dumb enough to not jump at the opportunity and give his boss an excuse like car problems to get out of finishing my courier shift? Is this just a sloppily contrived fantasy by a lonely and repressed Dave?
---

morning after a hard night of partying at the bars in Hollywood I woke up in my friends shabby run down apartment just a few blocks away from all the night clubs. Nothing too unusual. What was unusual was the stranger laying passed out on the couch across from me. Who's that I thought and blinked away my blurred vision and refocused my eyes.
There passed out in front of me was a famous Hollywood young actor who's movie had just came out a few weeks earlier.
How in the hell
I thought to myself and ran to knock on my friends bedroom door. He opens it up irritated to be awoken from his hangover induced stupor.
"Dan! Is that xxxxx xxxxxxx sleeping in the living room?" I ask excitedly.
"Wha...huh... he's still here? You don't remember last night man?" He said groggily looking over my shoulder at the passed out guy in the livingroom.
Around noon he woke up and made a hasty retreat pleading with us to never disclose the evening to anyone. We both agreed and to this day have kept his identity a secret.
---
Did Dave hang out with a famous celebrity on drunken evening who passed out in hus friends seedy Hollywood apartment one time? If he had, would he have kept it a secret and not run directly to TMZ for some quick cash the next day? Did this celebrity become notorious for this sort of behavior?
---

One summer a few years ago, my best friend and I would go fishing at night at this one lake in southern California weekly, exclusively for the purpose of seeing UFOs.
Each time we visited, like clockwork UFOs would launch at the far end of the lake and do crazy acrobatics and jumping across the sky. Sometimes six at once!
We never caught much fish there. But the night time show was amazing, when we werent jumping into bushes to hide from security. Eventually we discovered a secret installation behind one of the hills there that doesn't show up on Google maps.
As far as I know I never got probed.
---
Did Dave and his friend have one too many beers on their night time fishing trips and were seeing things? Would UFOs hang out at a public lake? Does Dave just want to believe? Is he laughing at anyone who actually believes this story?
---

Looking forward to your comments. Let the games begin!
Be sure to check out other fun stuff going on in the Engage The Weekend Community at the link below!
https://peakd.com/c/hive-168869/created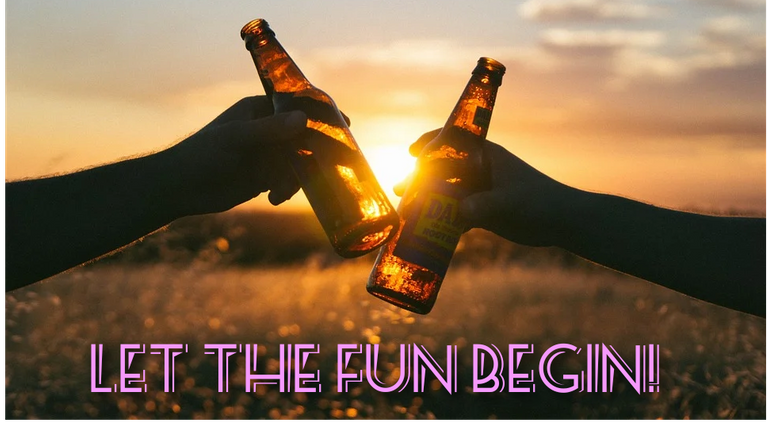 ---
Picture by pixabay.com