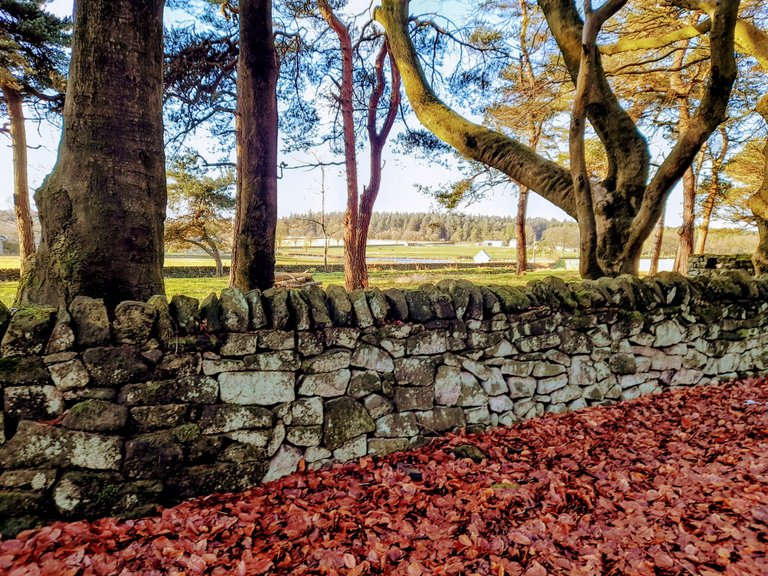 After finding a new walk over Christmas, I returned taking my friend and her two dogs with me. My friend doesn't drive so it's nice for her to go somewhere different.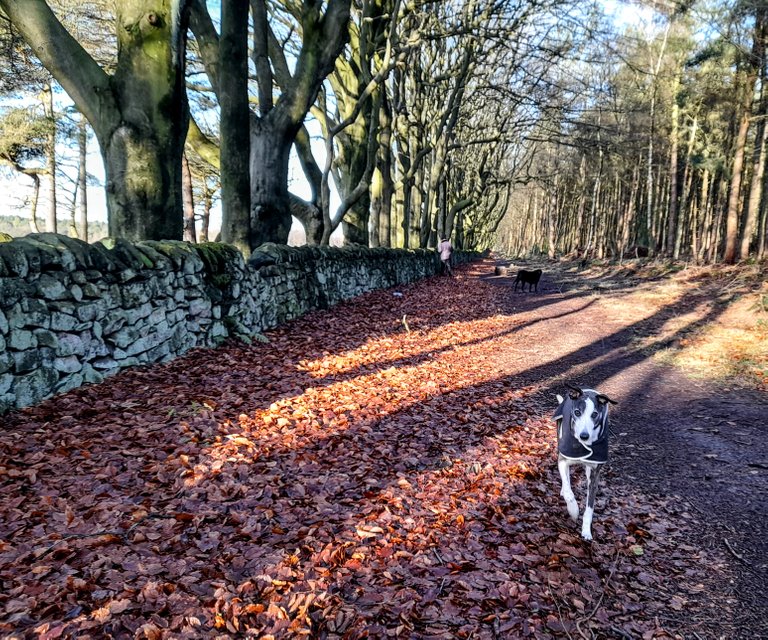 It was a lovely, fine day today with a bit of a nip in the air. Nobody else was about so we could let the dogs off the lead for a good run about.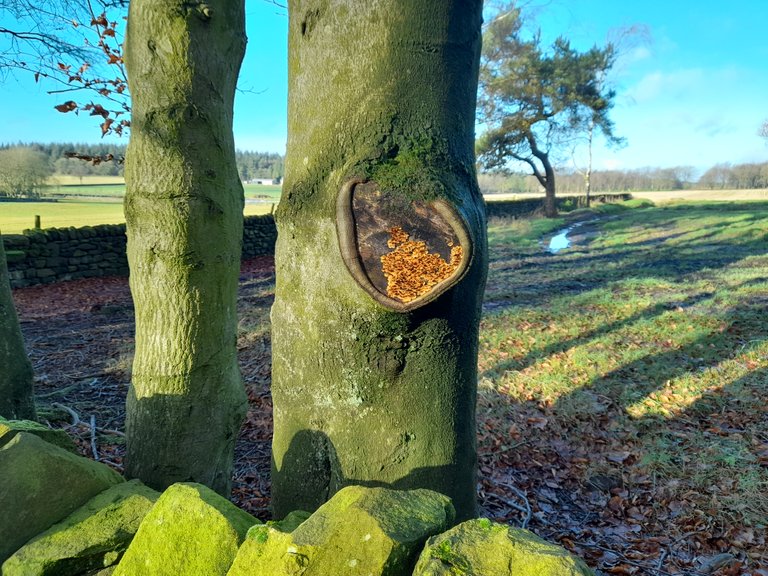 I made a schoolgirl error and didn't check my camera battery before I set off. Of course it was flat! I usually carry a spare but I'd got a different coat on today, so had to rely on my mobile phone.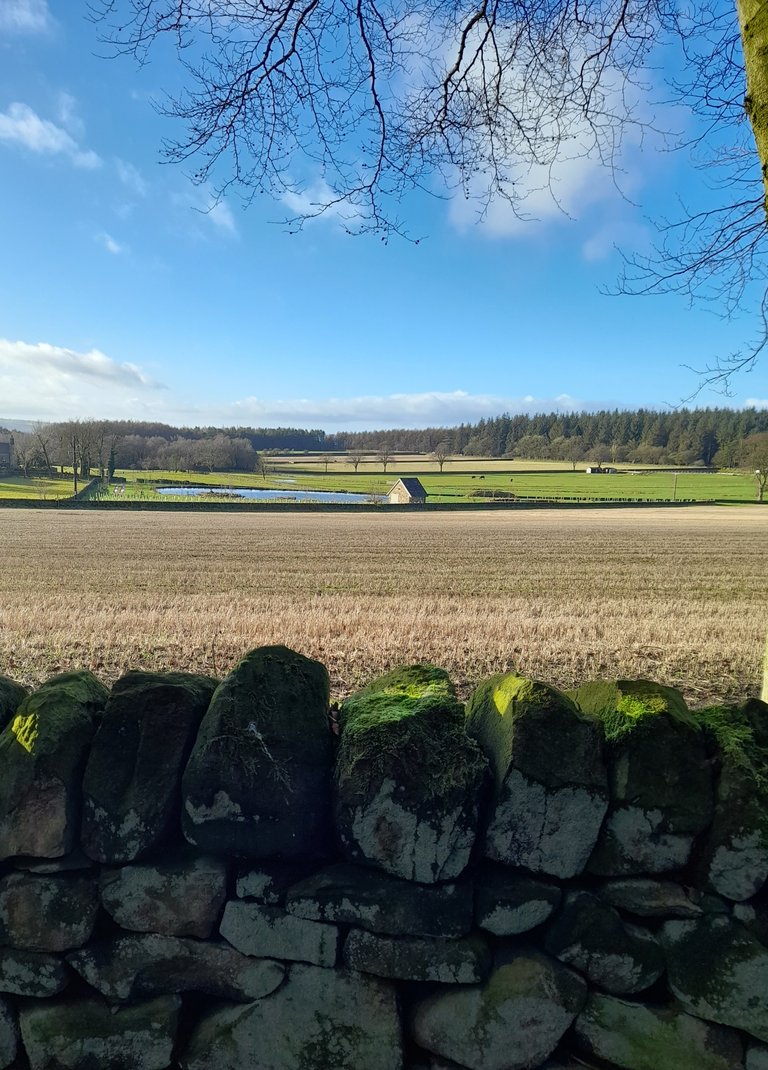 The area was covered in moss like some enchanted place. There was a small lake in the distance. I suppose it is owned by the people living nearby because I don't think it is open to the public. I wouldn't mind my own lake.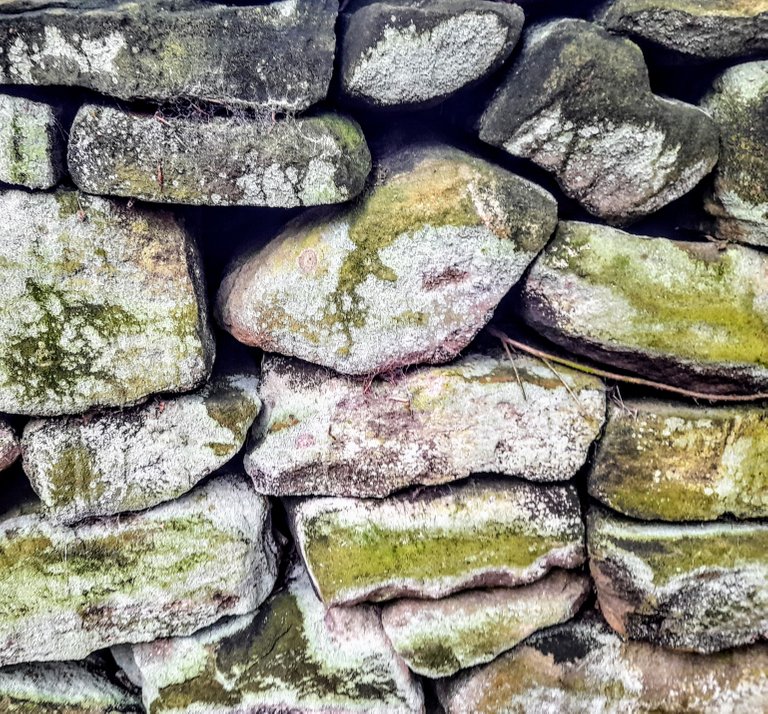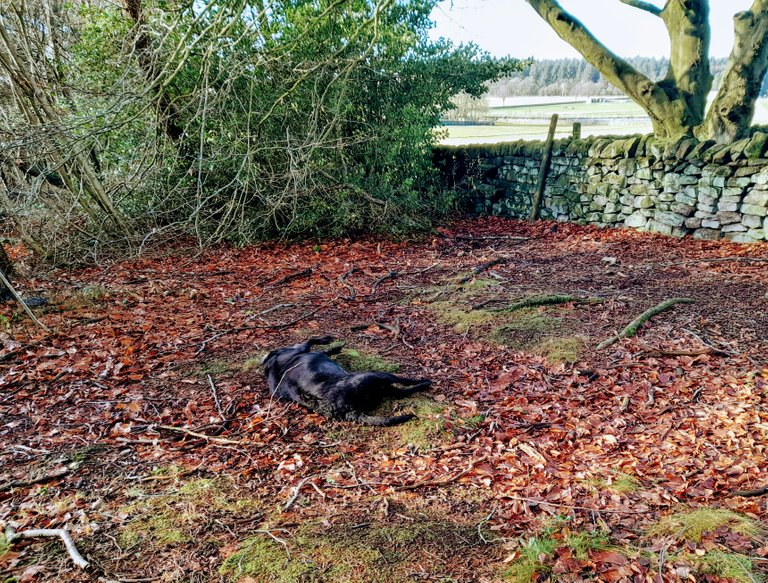 One of the dogs looks as though she is feigning death in this photo, but she's having a good roll. Where there's leaves, she will roll. We had to wait until she'd finished before making our way back to the car.
Photos by @ellenripley - Julie S. All rights reserved.