Hi fellow Hiveians,
Today I wanted to share the fun we had this weekend while building some LEGO. Combining two communities into one?! Let's do it!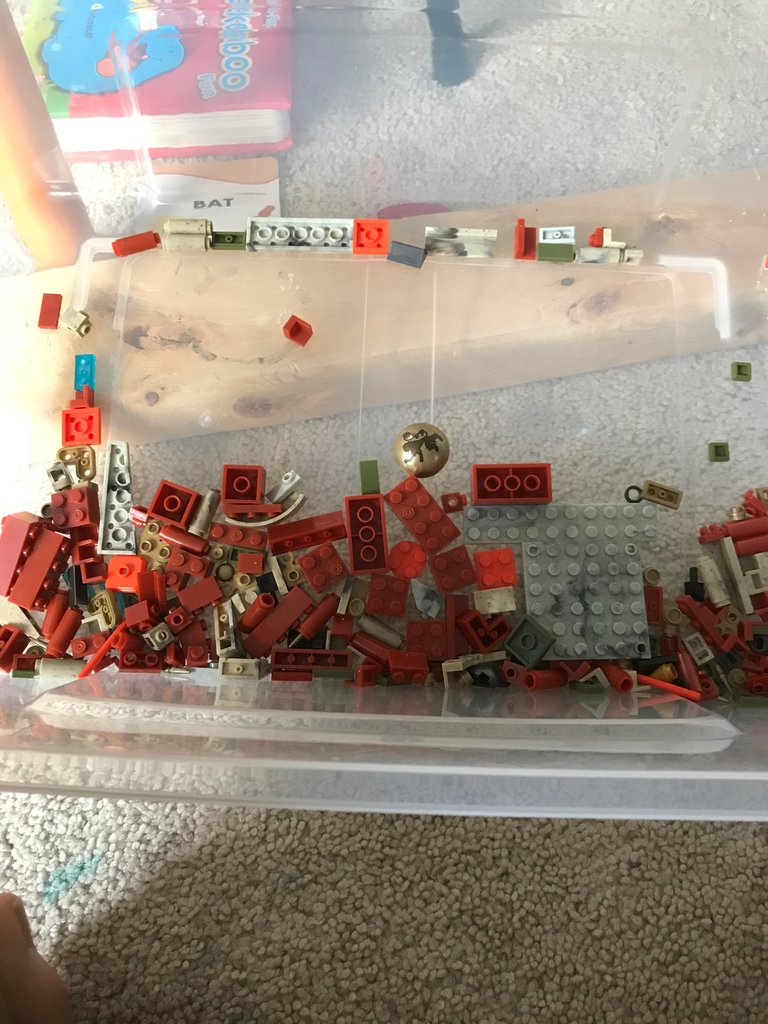 Castle on High
So the wife recently bought me this awesome set of LEGO! I'm a huge game of thrones fan, I read the books before the TV show even came out so I've been into it for a long time. She saw this at a local store and had to grab it, there's never too many LEGO one can have!
So I am not the biggest fan of the Red Keep but it was a cool build nonetheless. Once the little man gets ahold of it and breaks it apart, the LEGO pieces it came with will be great additions to our growing collection. There's some really unique ones and the colors are great!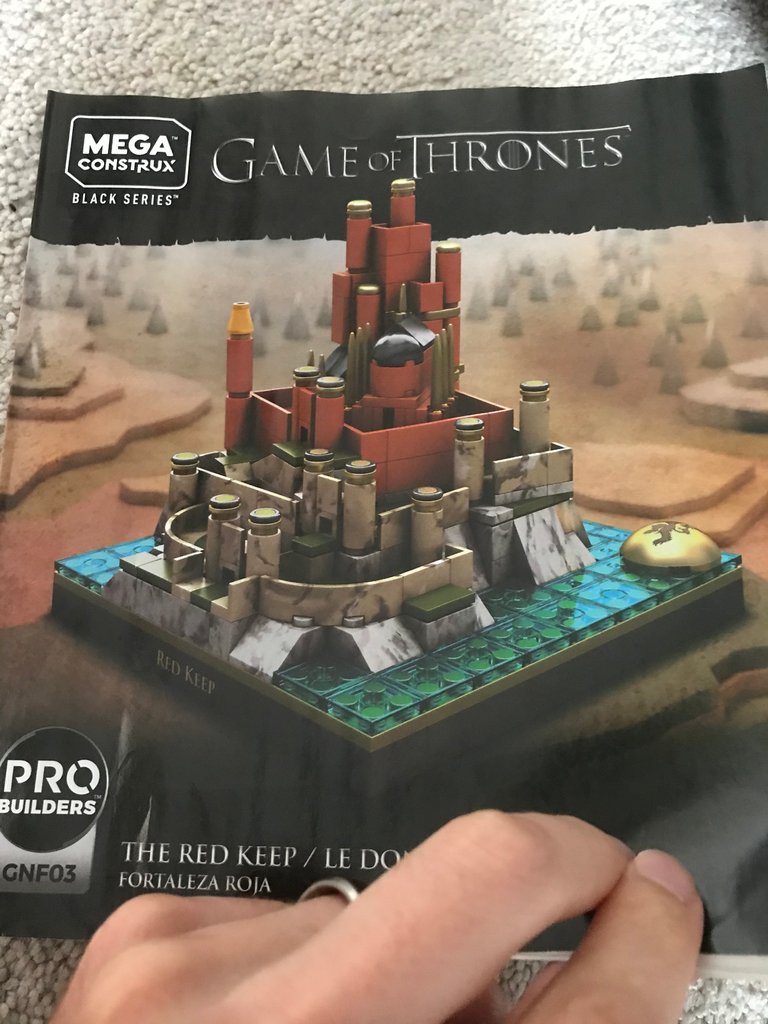 Yes that is a 2x4" piece of wood lol. Our son has been really into construction and stole several of my spare 2x4 pieces and has them across the living room.
Back to LEGO though! These pieces are really cool, they've got some great colors all over them. The red looks great but I also like the white ones, they have the color blended look of cobblestone and marble. Really interesting job by the LEGO designers! There's lots of different flavors of the colors too, so overall happy with that!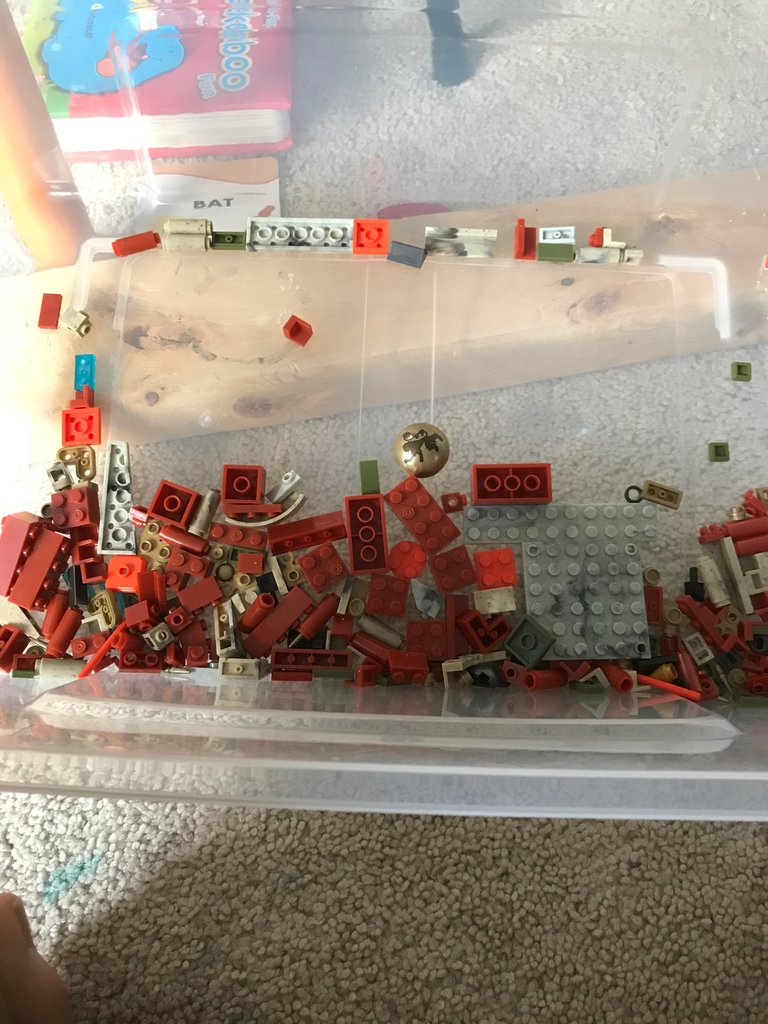 The set also comes with some really unique and interesting ones as well. There's some sweet curves that are meant for the walls of a castle or something where the guards are. Definitely liked those ones for our collection! It's also got these great blue water square tiles, so that was fun to see. I have lots of ideas with using those in different builds later. We got numerous peg holes too so we can put up flag poles and pillars, things we didn't have many or any of before. The green color was fun too, that will help when the little man wants to build some tree and grass things.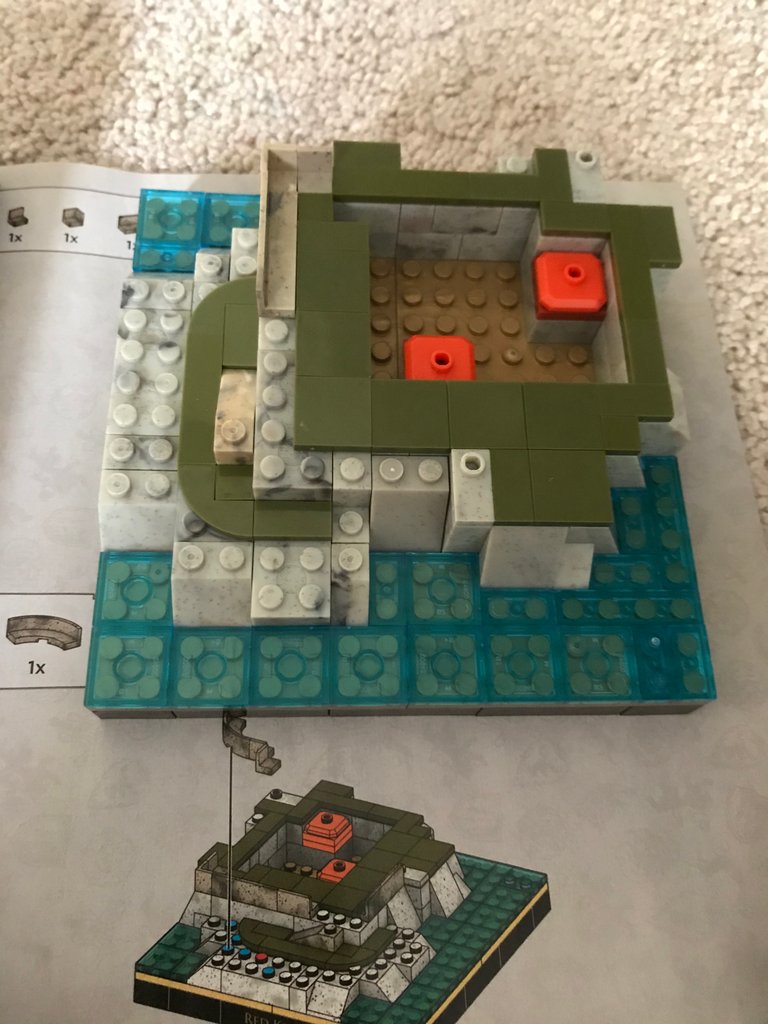 The top part of the castle has all these neat pieces. Those L shaped ones with holes in each were a sweet score that will make for some interesting things. It's funny that as I'm typing this I'm focusing on the ways I can use the parts from this build for other things lol. That's how my brain works I guess, I like to build it but I also want to take it apart and do something else with it!
So one of the things that was very tough to realize is losing one small but important piece messes all kinds of things up with the build! I was missing an L corner stack block for the tower and it ruined it for a while. We've got plenty of them in other colors but I wanted to make sure we found it for this build so it could be complete. Once I build something like this I don't mind if I can't find all the pieces again since I most likely won't build it again from the directions.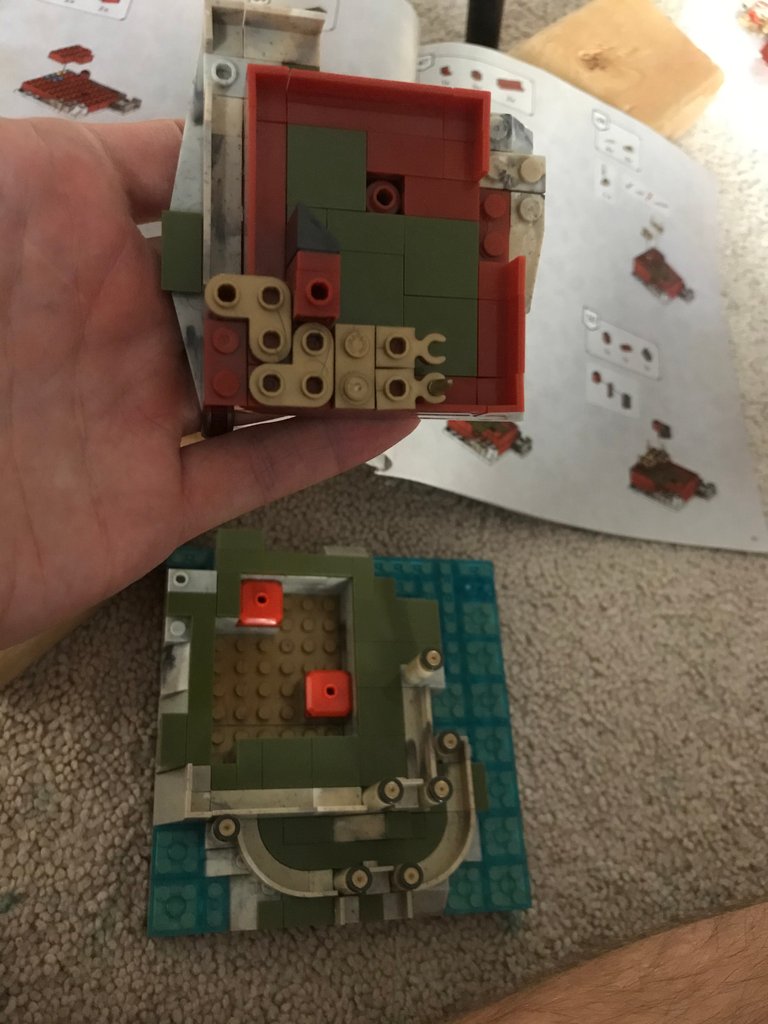 So now that the build was complete it was cool to look at for a little bit before the little man destroyed it lol. He did good helping me out with the build though so that was fun. He lost his cool a little bit but that's ok, some of the pieces weren't that easy to get on.
I like the cool towers and spears that are pointing in the air all over the place. The little entrance to the towers was something I wasn't expecting to build, I liked that. It was also pretty interesting that you could take the upper part of the castle off and get access to the small dungeon underneath it lol. Not sure that was their intent but it worked out.
Check out below for some cool snaps of the castle!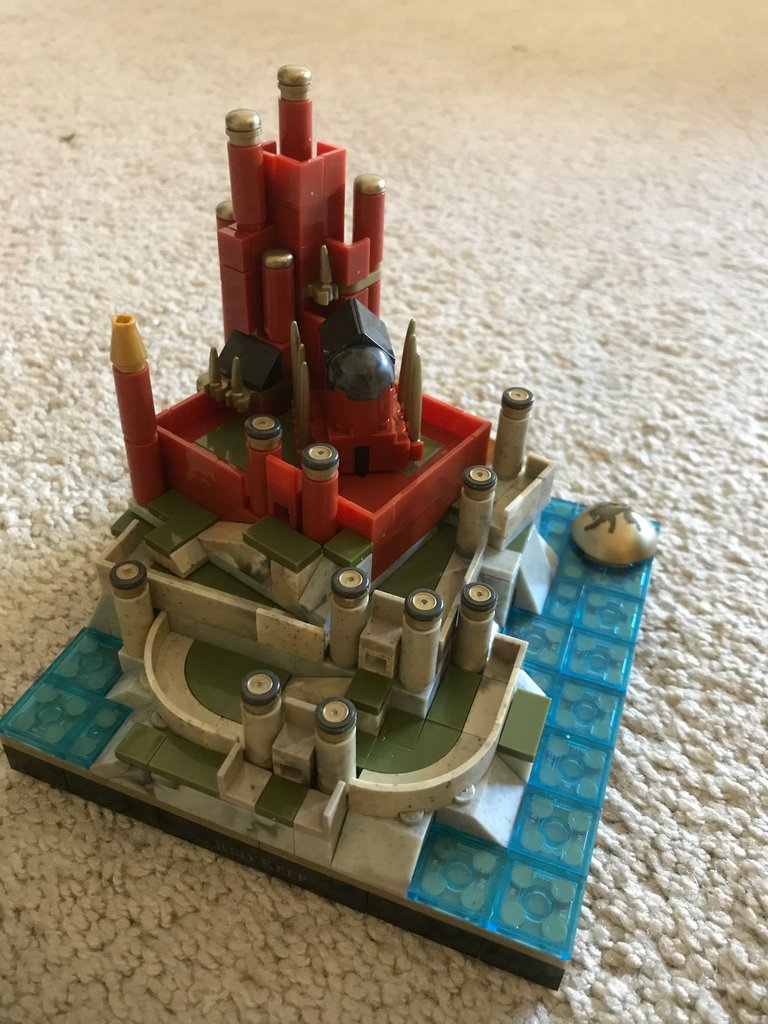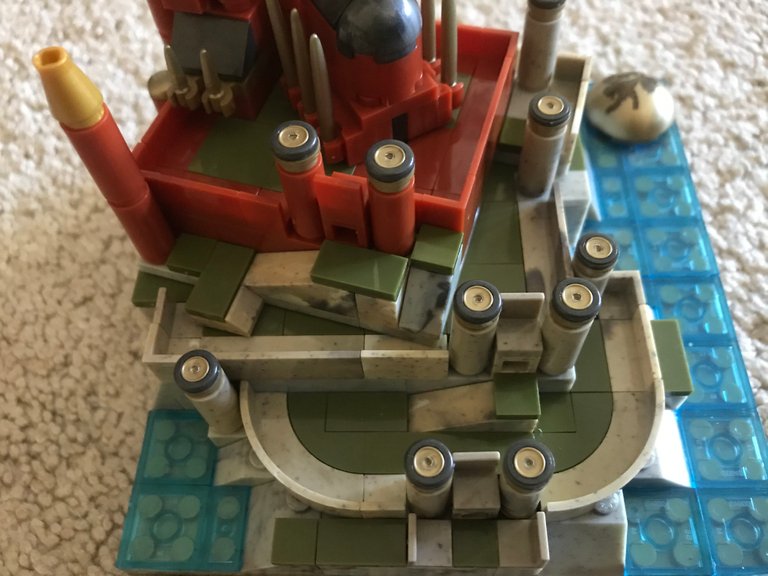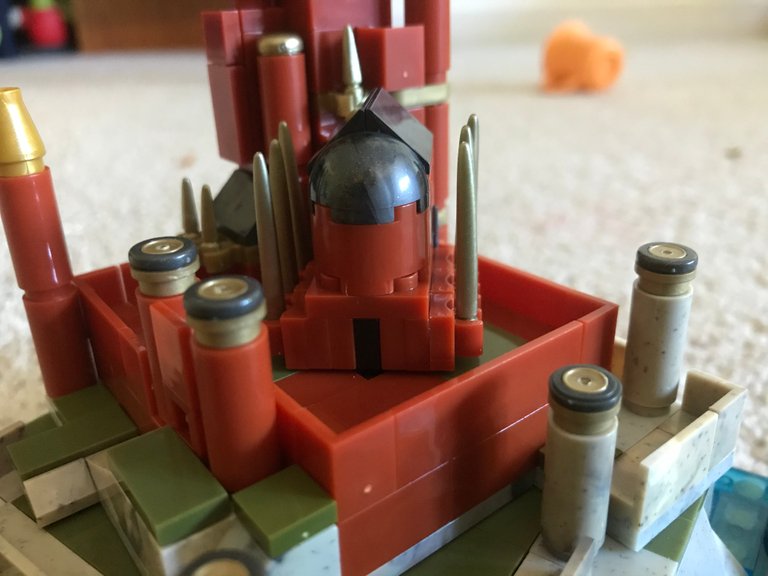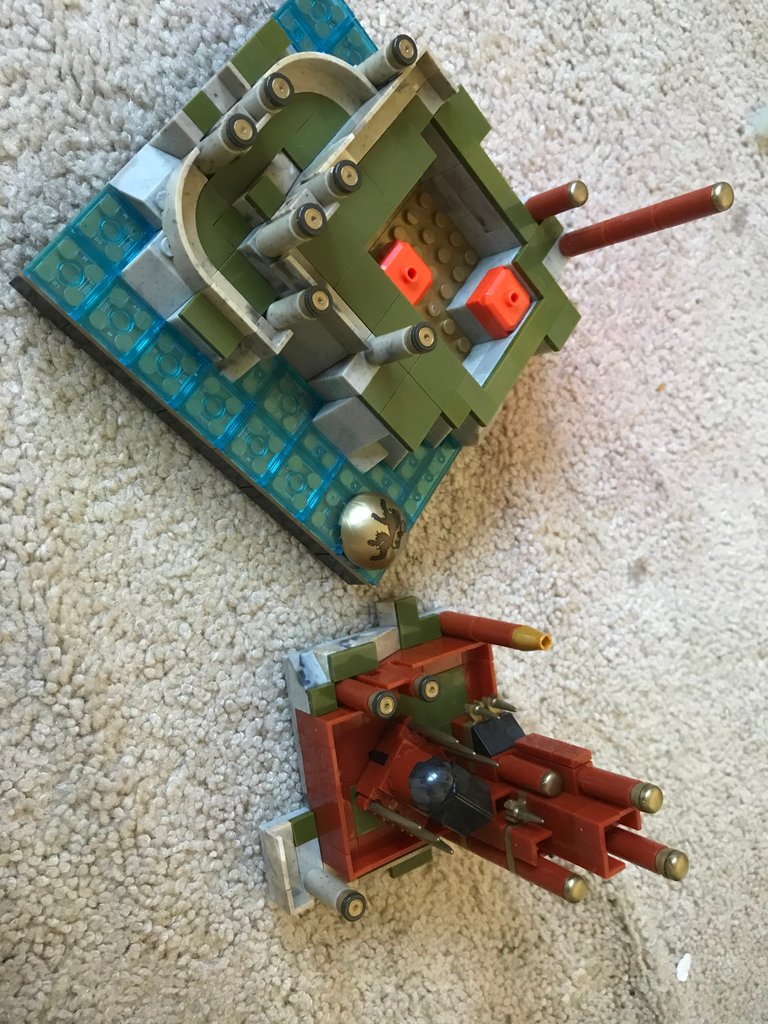 Connect with me!
Do you want to get paid, in crypto, for searching the internet? Try using and signing up for Presearch to earn some great crypto! I've currently got 1,415 PRE tokens, with a market value of $27.57. It doesn't sound like a lot but when you search using sites like Google you get paid $0! Join Presearch to break Google's stranglehold on the internet searches. If you'd like to sign up, use my referral link!
https://www.presearch.org/signup?rid=513043