Hi fellow Hiveians,
Today I am closing in the diy birdhouse that I built with the little man recently!
If you want to check out the first edition it's right here!


Roof Overhead
It was fun closing in the birdhouse recently. There's still a tiny bit of work left to do but for the most part it's ready to get painted! That painting is the wife's job so she can partake in having the fun of it all. She likes doing painting things so I don't mind. I'm a stainer, she's a painter lol
The little munchkin is getting great at using a square and pencil! He helps me make the lines that I use to cut. He loves using some tools like squares, levels, tape measures and lots of others.
I may be going a little overboard by adding glue to the build but I like to make it quality whenever I can lol. I was going to use hot glue to seal it up but I couldn't find the glue sticks so super glue it was! I wanted to use wood glue as the best but I didn't have any on hand so we used what we had lying around. The package lied though they said it would dry in 10 minutes, 2 hours later it wasn't dry yet! I wanted to button it up so that the inside was warm and free of a breeze for the birds that make it home. The hole will let in wind of course but the floor won't, should be good if they end up making a nest out of it!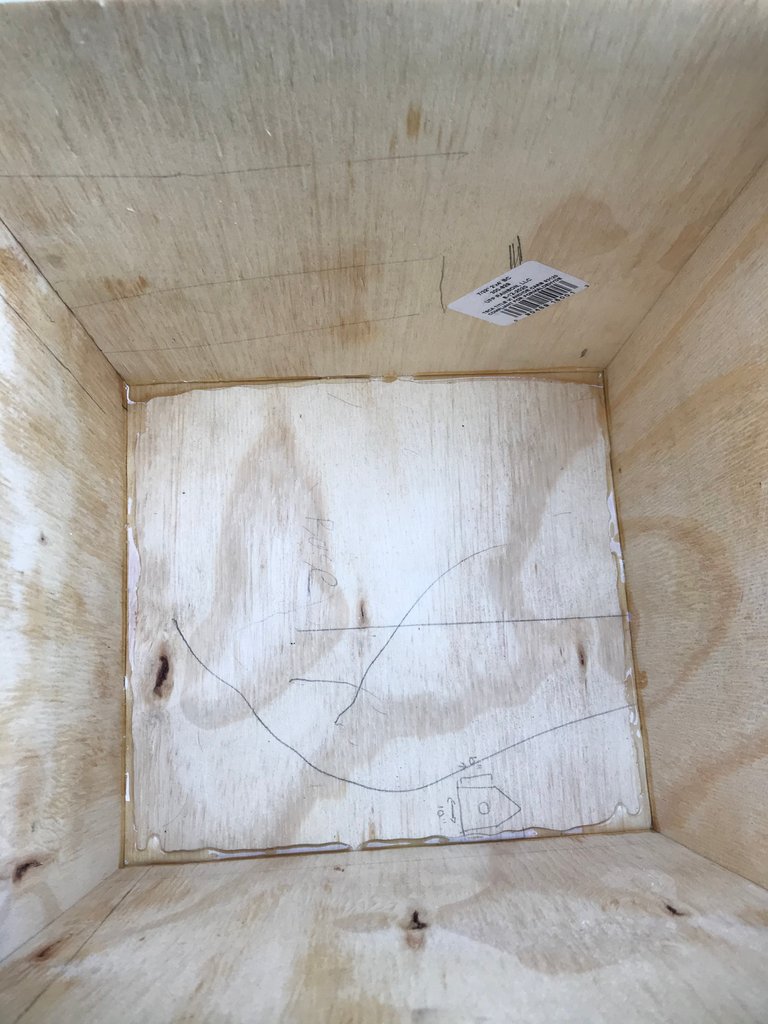 So while I was waiting for the glue to dry, I measured and marked up the other piece of wood I had for the roof pieces. I guess I could have done just one long piece on each side of the roof but I wasn't sure how that would fit. If we make another one I'll definitely do that style! I measured, with the help of the little man, 12 inch by 4 inch boards. Giving a bit of room for an overhang on either side so the rain slides off it, at least in theory lol.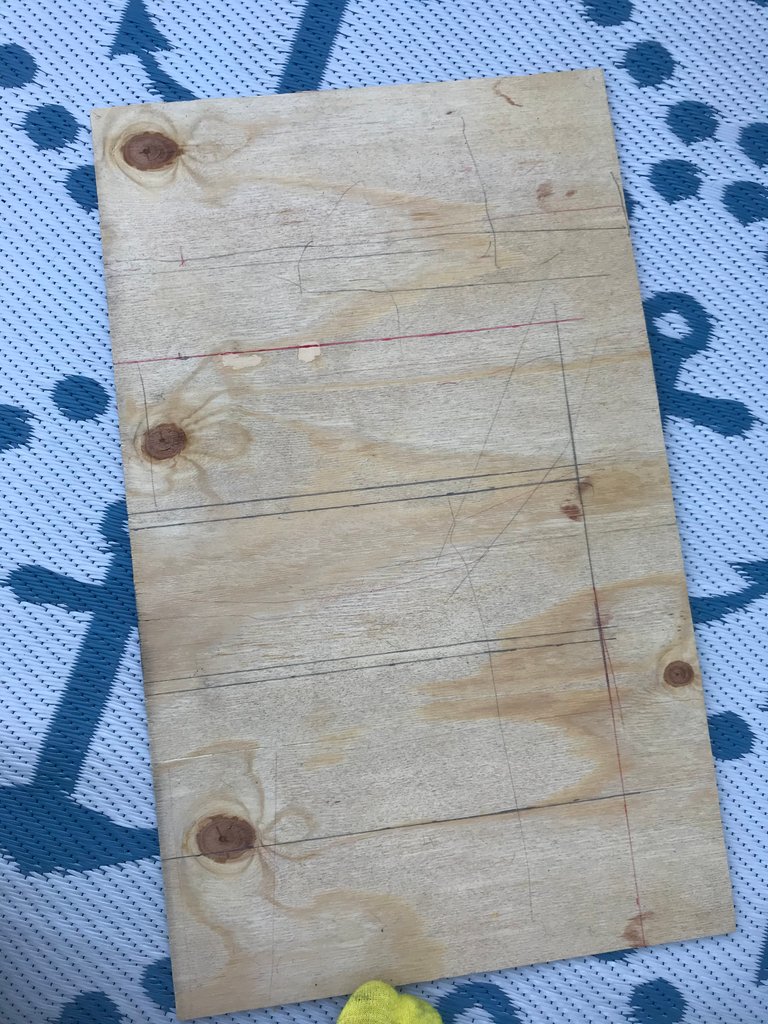 So what I did here was use the drill to drill a pilot hole so putting the nails in was a lot easier but it gave the nail a guide hole to go into. I think I will put some glue on top of the nails to make sure they don't slide out. I think I'll super glue or hot glue the sides and between the different roof boards so it doesn't fall apart. It is plywood after all, so it might just fall apart in a month or two lol.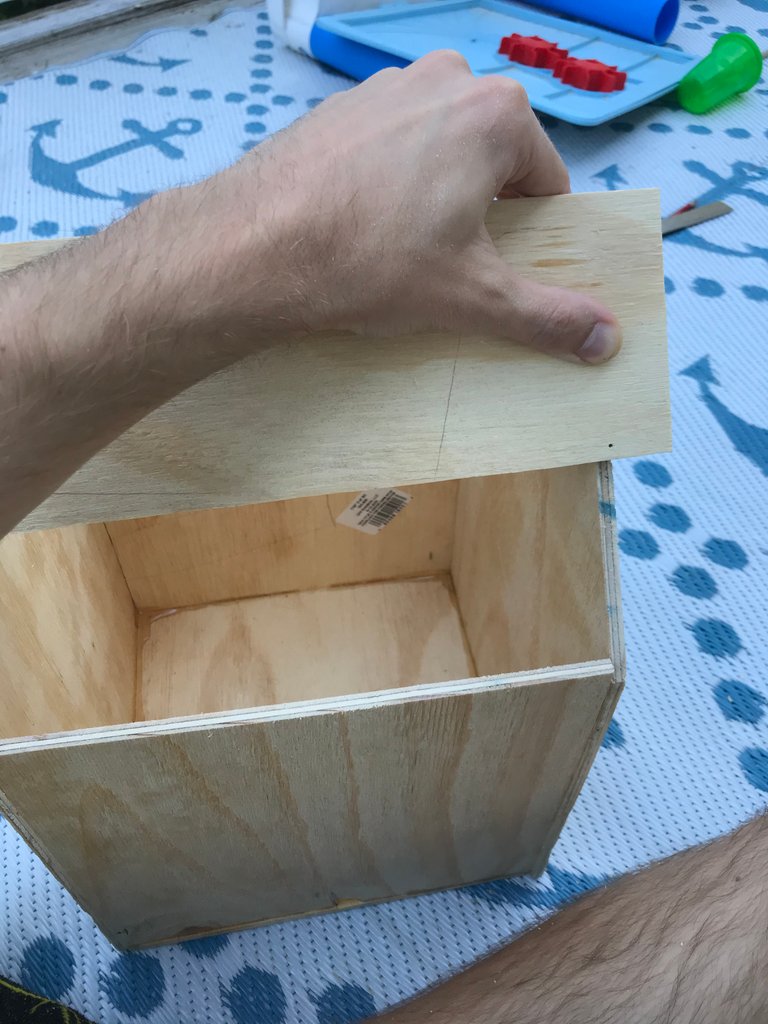 So looking at it from this angle I think we will find a stick and glue it along the line of the peak. That way it seals it in and we take some wood from around us rather than the store bought stuff. It gives it a bit of a rustic look. Maybe I watch too much HGTV lol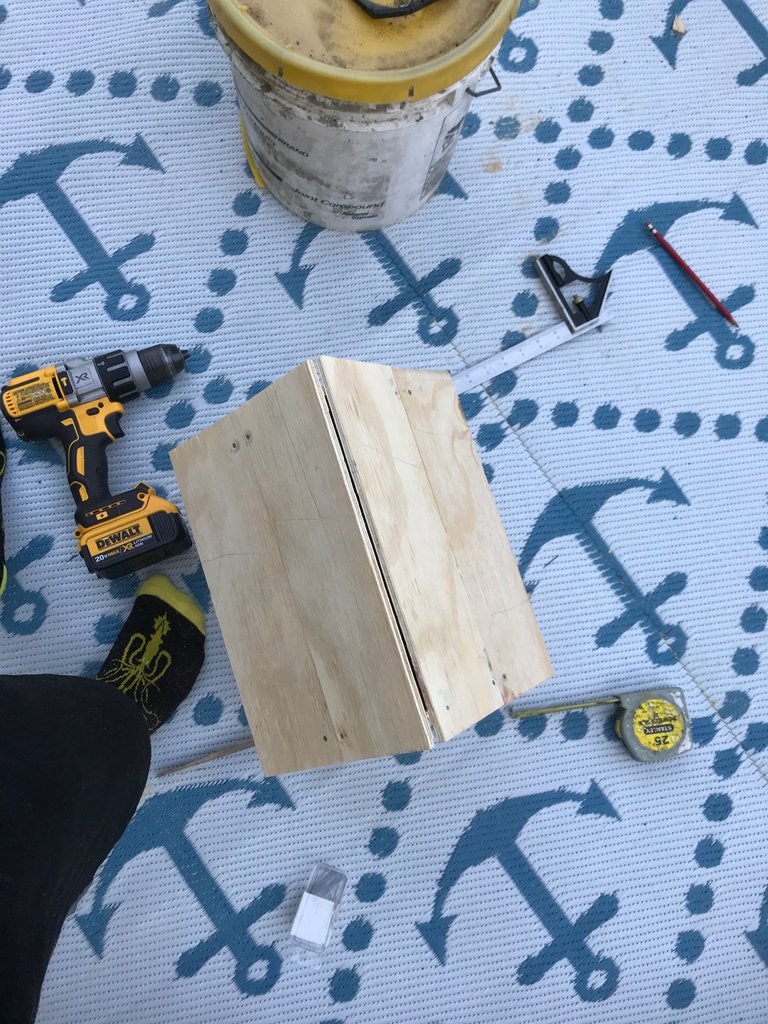 So the roof line sticks out a bit which is what I wanted. I still need to put a few more nails in it but I wasn't sure how I would do it with the proximity the pieces of wood have to each other at the peak. The glue would run along the ridge line so that it seals it in and prevents it from popping open like non-glued nails often tend to do.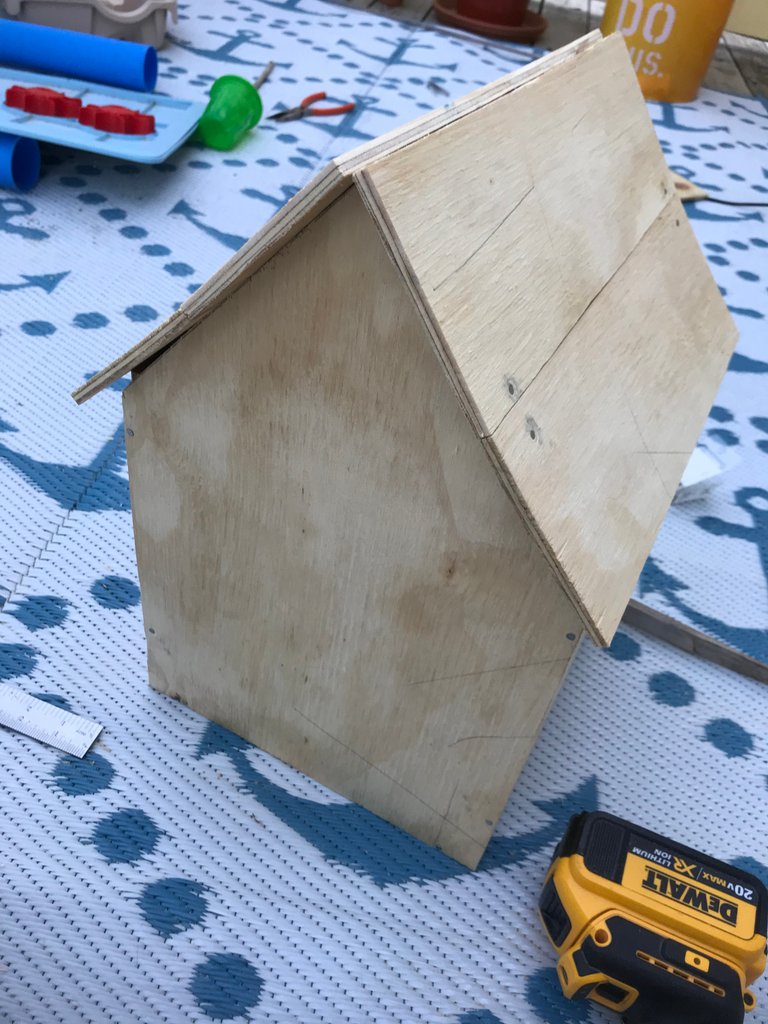 Not shes which end I will be putting the hole for the bird yet but it's going to end up being a fairly good size birdhouse I think! I mean it's 16 inches to the peak, that's pretty big I think. I'm pretty happy with how it turned out considering that I just went to the supply store and just bought a sheet of plywood, thinking we were going to build something lol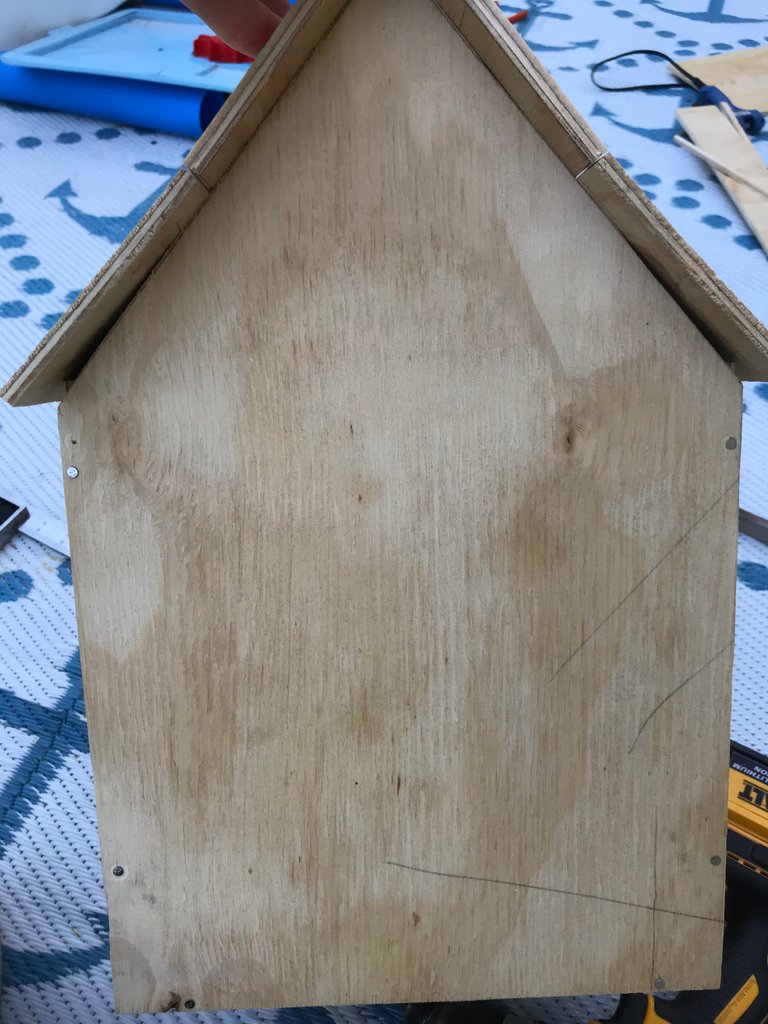 You?
What did you do this weekend? Among other things I had a lot of fun building this second part with our son!
If you did anything recently DIY, this weekend or not, let me know what you had going on!

Connect with me!
Do you want to get paid, in crypto, for searching the internet? Try using and signing up for Presearch to earn some great crypto! I've currently got 1,680 PRE tokens, with a market value of $34.29. It doesn't sound like a lot but when you search using sites like Google you get paid $0! Join Presearch to break Google's stranglehold on the internet searches. If you'd like to sign up, use my referral link!
https://www.presearch.org/signup?rid=513043