Hi fellow Weekenders,
Today we had to sadly cut down our Christmas tree from the house.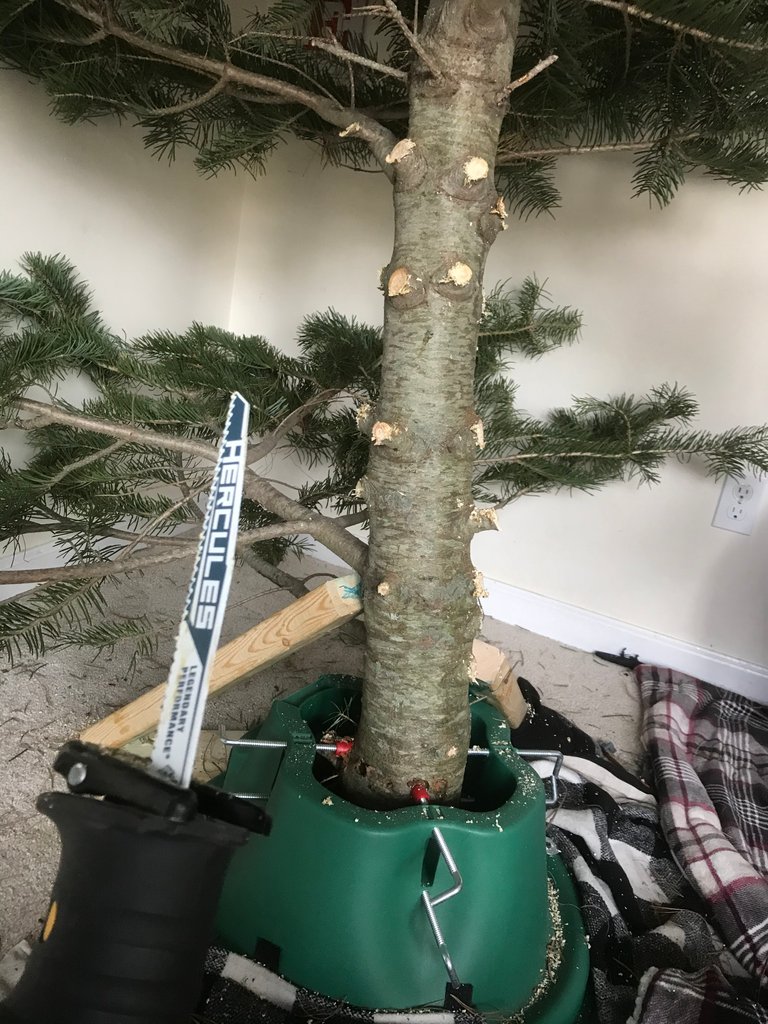 Sprucing Up
So these trees are incredible for their longevity. The blue spruce is the type of tree that we chose because last year it really lasted a long time and it could have lasted longer had we been able to keep it. This year it was the same. Growing up my parents Christmas trees, which they usually got Douglas fir or something of the related kind, would always dry out and die as Christmas rolled around. Needles fell off if you would just tap the tree. Not these blue spruces! These things are hearty! The tree was perfectly healthy but our son was starting to get needy for more space in the living room so we unfortunately had to cut it.
What I plan on doing though is using the trunk of the tree for a DIY project in the future so we had to cut all the branches off it. We brought them to the woods to decompose and give part of the tree back to the soil which was good. There's thankfully lots of wood around us so we didn't lack for space to bring it.
Time to bust out the tools and the helper! You can kind of see that the trunk of the tree is pretty hefty! It's maybe 6-7 inches in diameter so that's perfect for doing something with. Not specifically sure what yet but something! You can see the wood reinforcement I had to make earlier in the season. It held up beautifully so that was great!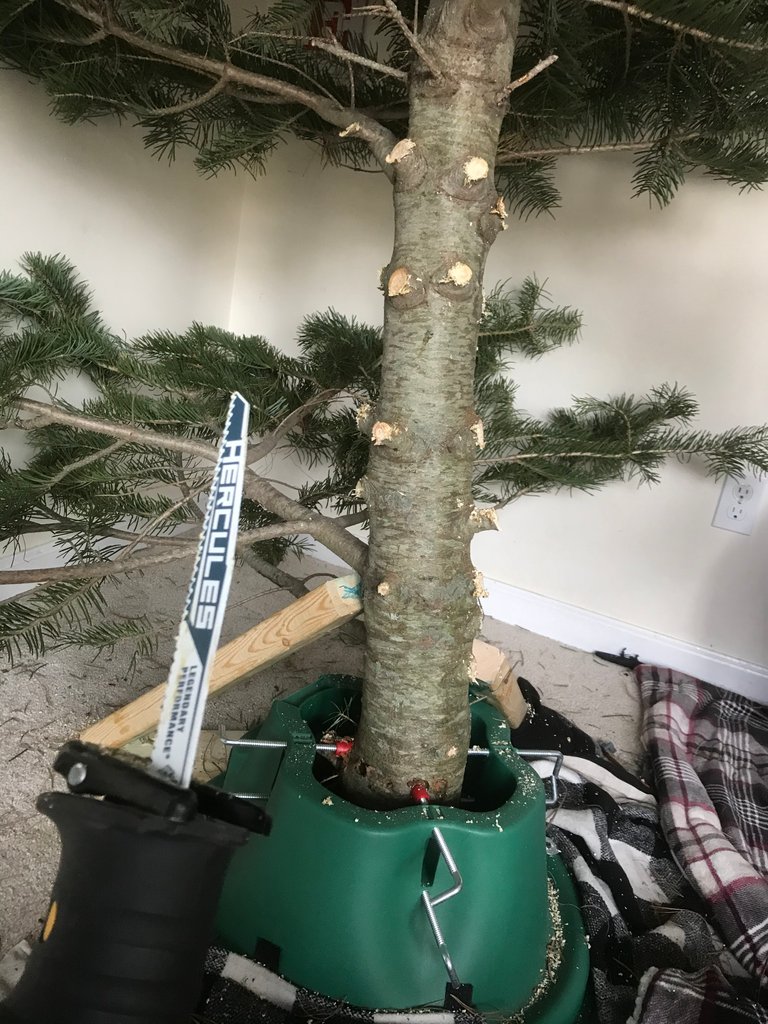 What would anything I do be without the little man in tow though? He loved it. He gets a little nervous at the sound of the saw but that's okay he's still got good hearing lol unlike us old farts! He's been loving this show on YouTube that does a lot of survival stuff for kids so he goes around the house with one of his plastic kid-safe knives and says it's his survival knife. Gotta love our kid and his interests! Sadly this survival knife broke later on when we were getting rid of the branches. Ice is a bit too strong for it lol.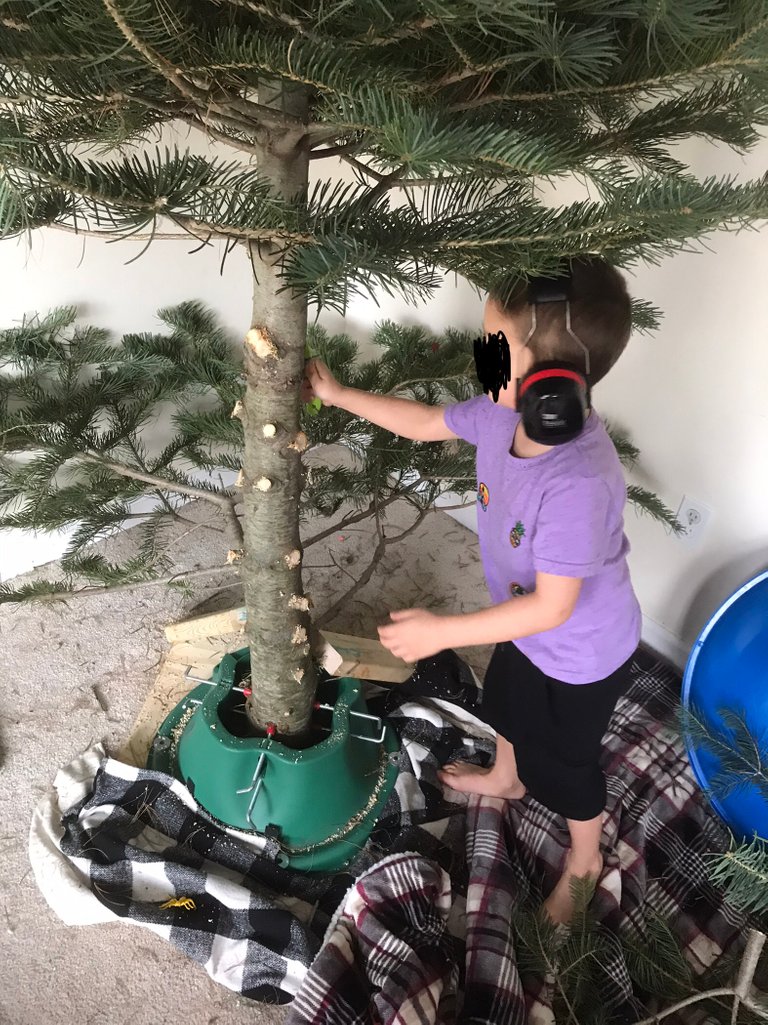 The tree was doing so well with us that it started sprouting new growth! I was very excited to see that, these trees could potentially be replanted back into the soil and take off. Not sure of the exact details for that but I have hopes!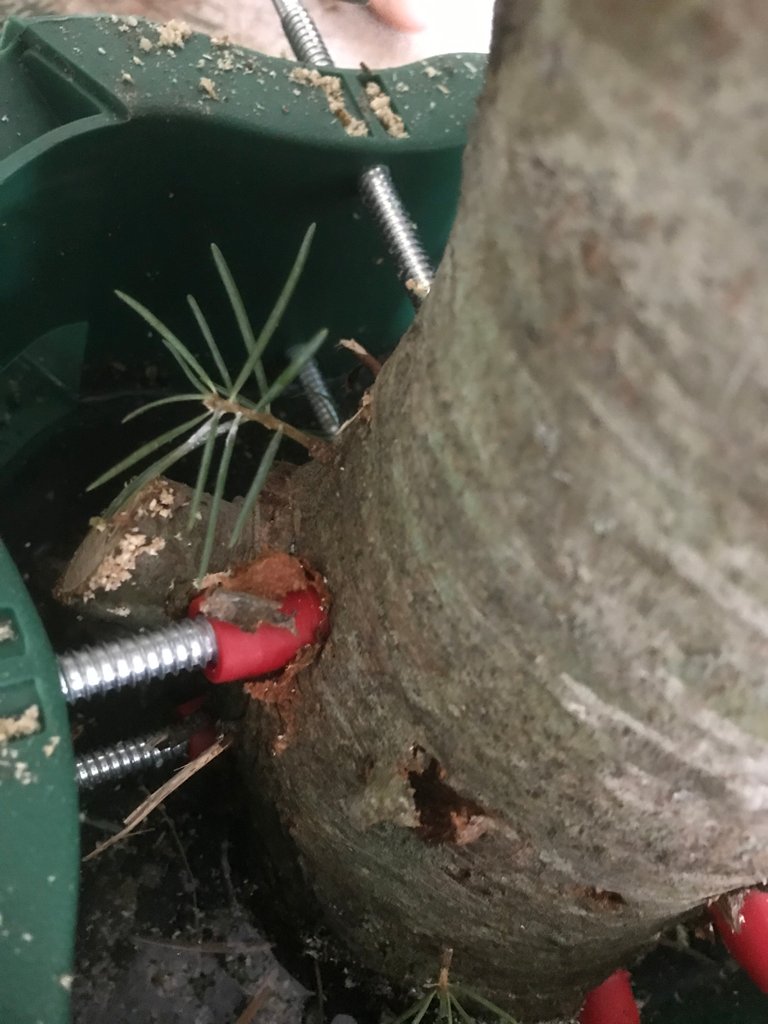 Like any good working man, he cleans up after himself! He loves this new baby vacuum so he can help me vacuum the house with his own real one. His toy vacuum lasted this long at satisfying his want to help vacuum but this thing is his new favorite. We hope the desire to keep helping continues for many years lol.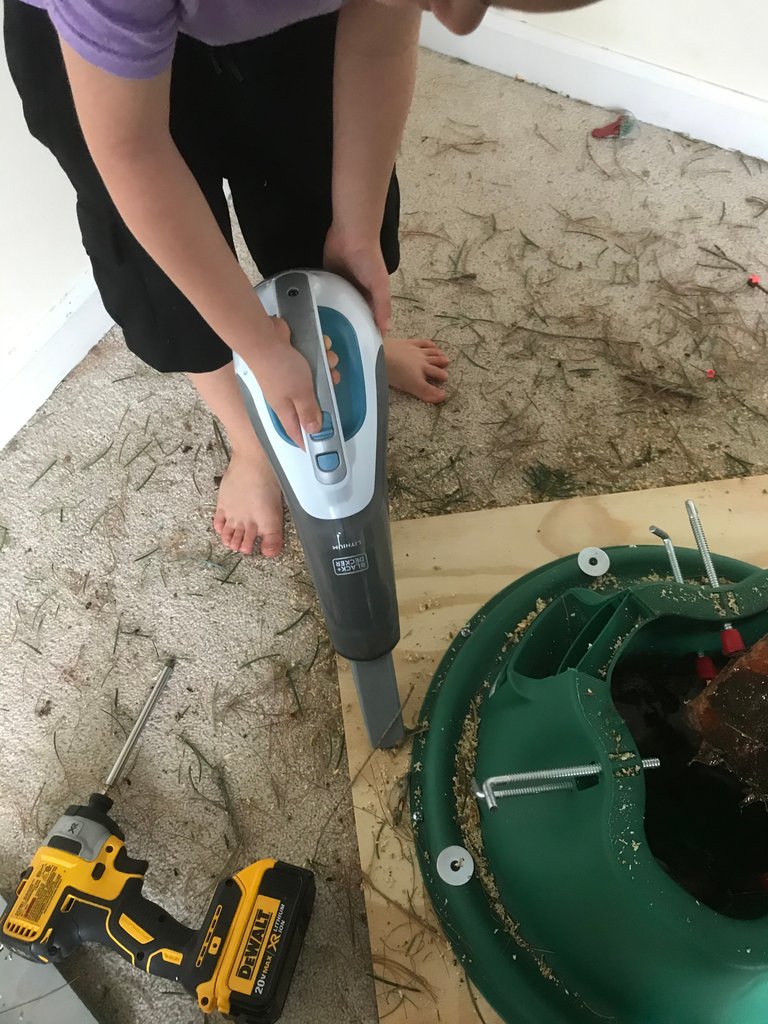 The tree when we popped it out of the stand. It was doing really good, it didn't start to sprout any roots like the last years tree did but that's okay, the tree last year lasted another month longer before we got rid of it lol.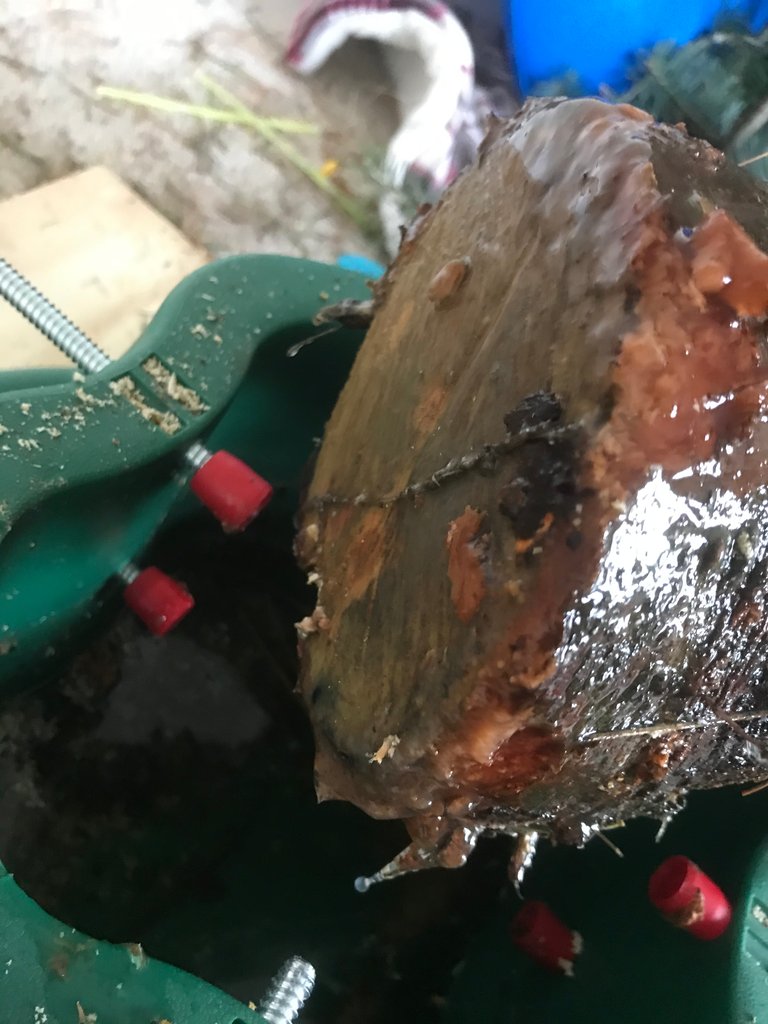 I'll be putting the tree now that it's stripped out onto the deck to dry. Hoping that it will be dry in a few months to potentially use for some type of cool wood working project. Our deck has turned into the wood pile for the house lol. I'll take a picture of it one of these days, I got some awesome samples up there! I'm hoping to cut down a tree but I don't know how the nosy neighbors will feel about that.

Connect with me!
Do you want to get paid, in crypto, for searching the internet? Try using and signing up for Presearch to earn some great crypto! I've currently got 2,024 PRE tokens, with a market value of $35.13. It doesn't sound like a lot but when you search using sites like Google you get paid $0! Join Presearch to break Google's stranglehold on the internet searches. If you'd like to sign up, use my referral link!
https://www.presearch.org/signup?rid=513043