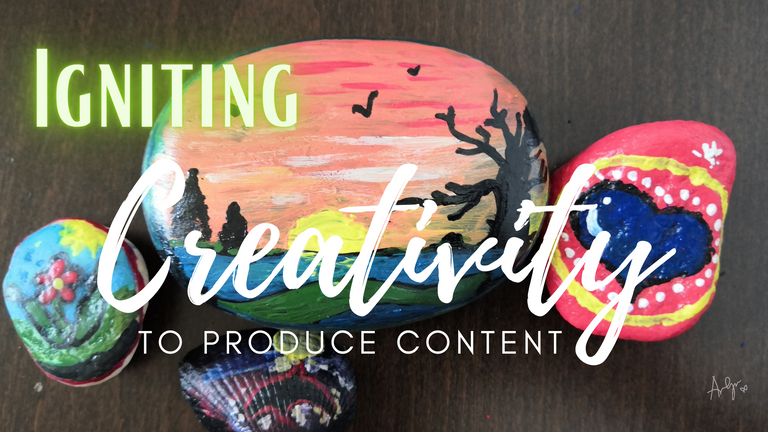 Hello, Weekend Community!
It's my first time here and came early for the weekend. Our weekend has already started here at our side of the world (UAE) and actually the day is almost over! I spent the whole day thinking I want to post something, but could not really think of something interesting to post.
So I came here to say, that I don't know what to post. 😅 Sorry! ✌️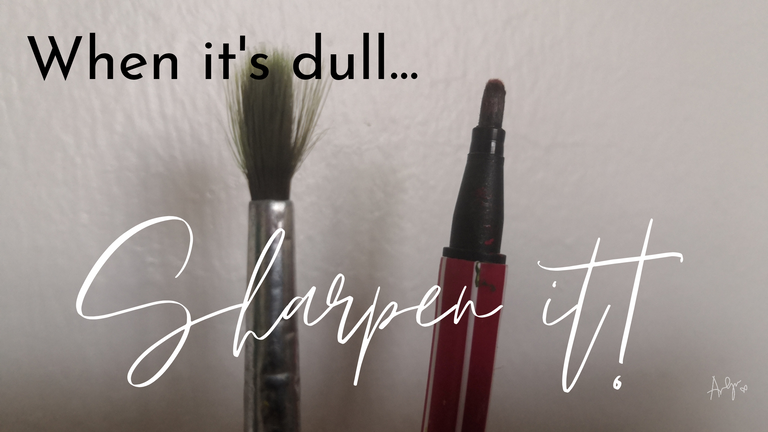 How To Beat Writer's Block
Let's face it. We all face this problem/issue as content creators. That no matter how we try, we just could not spit out a content. The spark isn't there... there's no inspiration, or whatever.
How do I deal with it?
I personally do not try to force it. It resonates on the piece if you're not inspired. Instead, I find some ways to ignite the brain and get it wired for writing.
Here's but some of what I do:
Take a walk. I take some time outside and just relax. More often than not, there will be something that will spark my imagination and give me something to write about.
Check my phone gallery. There must always be something on my phone's photo gallery that will be worthy to share. They may be process photos that I intentionally took for blogging purposes, but never really had the chance to share it previously. Now may be a good time.
Consume content. If there comes a time that I can't think of anything to write about, then I read others' articles or books and take inspiration from there.
Arts. Making arts and crafts, alone or with my children, is one way for me to declutter my brain. And as you know, a clear mind is a productive mind.
Cooking. I spend a lot of time in the kitchen. It's my happy place where I spend my "me-time". Most of the time, I get to create content while doing this thing that I love.
Arts and Food To Beat My Writer's Block
Since today is Friday and an off day, I spent most of the day relaxing. I could not get myself to write something, so I tried to spark the wires of my brain by doing some arts.
Rock painting is something that my daughter and I have recently tried doing. This morning, I got a stone and the paint out and browsed through Pinterest to find some inspiration.

I found this sunset themed rock painting on Pinterest and started from there. I later on added some more trees silhouettes and water to finish it off.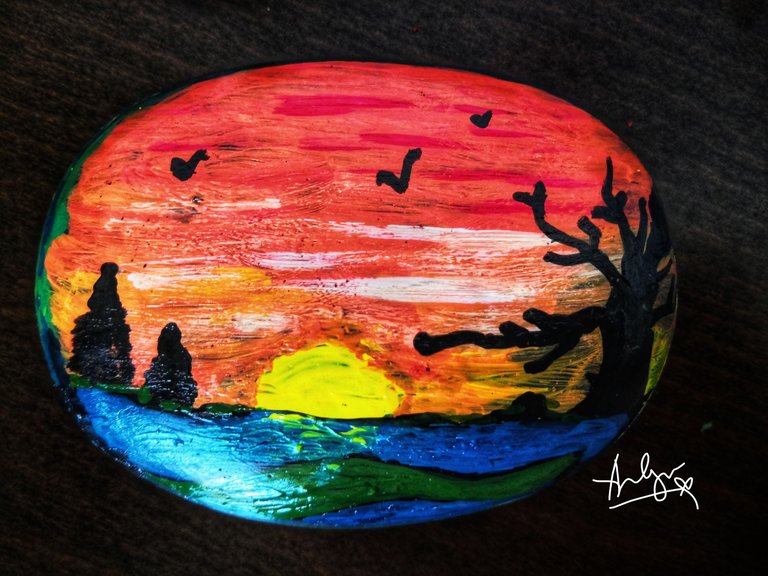 Here is it, along with the smaller ones I previously finished. Thankfully, there are lots of good quality rocks/stones around our house that we can use for this artform.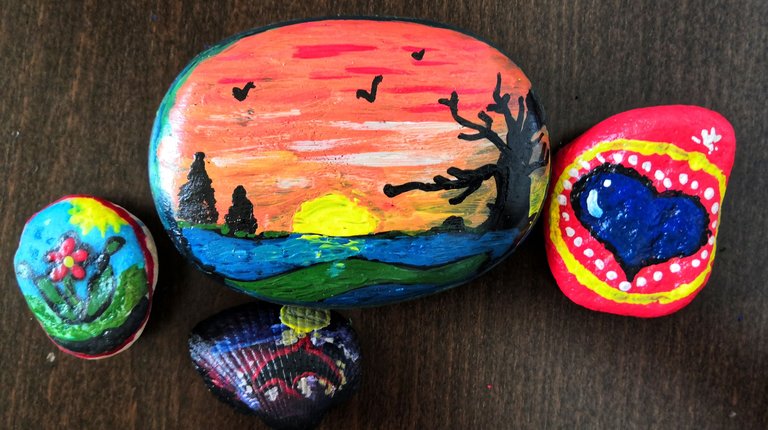 ---
Throwback Quarantine Viral Food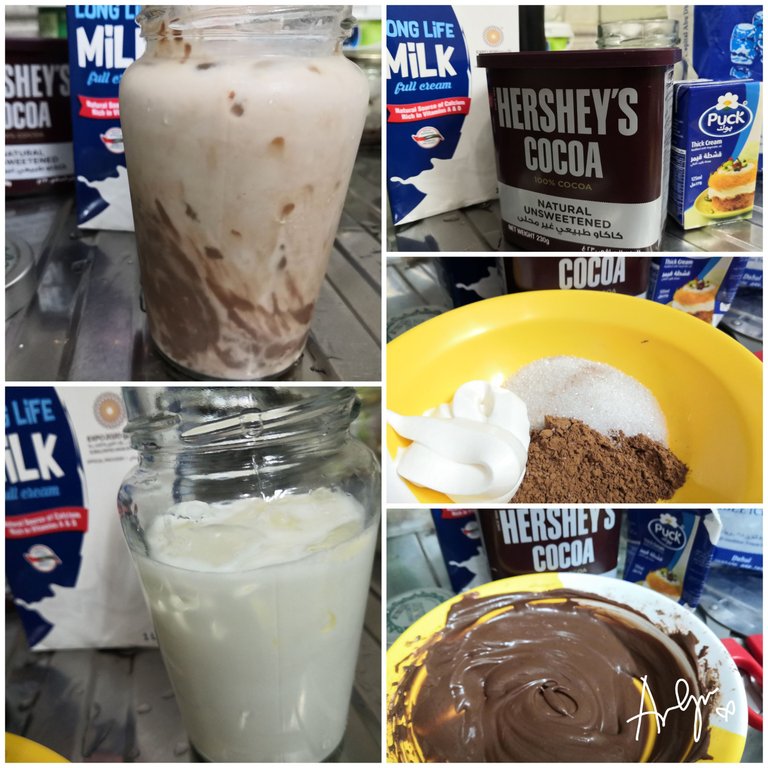 While painting the rock, my mind can't help but think about dalgona coffee. This was one of the food that became viral last year during the first wave of the community quarantine.
It was actually already a few months later after it went viral when I finally tried to make it. I found it okay, but time consuming since I didn't have an electric mixer and had to whisk the coffee manually.
This time around, I made it using unsweetened cocoa powder and thick cream. The result was a creamy, chocolatey, milk that the kids totally loved!
---
Finally, a post!
Yey! I am finally at the end of my article, inspired by my writer's block today. It actually still took me a long time to write this. Looking out the window, it's already dark outside.
Wheew! My kids had been on my laptop the whole day and I'm forced to write this blog from my phone. Not to mention, one request from one kid after the other. Now my girl wants to go to the park to play. 😑 And oh, my laundry are waiting to be hanged!
Oh, mom life!
How about you, what's your plan for the weekend?
What do you do when you get a writer's block?