You know how a man feels inside when he sees a beautiful lady he truly likes and that smile that feels a ladies face when she sees her man? That's the feeling I get each time I see my favourite brands of cars, I get this inner rush inside to make more of this money so, some day I can get them and make that dream come through.
Ohhh! Forgive my manners, I am already carried away just with the thought of these machines already and I forgot to say hello to my lovely readers. Hello everyone, I just want to welcome you guys to this lovely month of MAY, I hope it brings you all, all of your heart desires.
Today's post will make it the 4th time I will be participating in the OCD COMMUNITY BOOST CONTEST. I really want to appreciate @ocd for this because I was lucky to be among the winners when the boost at NEEDLEWORKMONDAY COMMUNITY BOOST CONTEST was still on. I am truly grateful.
The OCD COMMUNITY BOOST CONTEST for this week is highlighting the PLANETAUTO COMMUNITY and the theme for the contest is, "What is your dream car and how much does it cost to acquire that car in your country?" Well, I will be sharing some of my dream brands instead because I love their cars. I will be sharing with you guys my current Favourite Mercedes Benz, Audi and BMW cars. These three brands are my dream brands and some day, I hope to own one of the latest cars from these brands.
My Dream Brands Of Cars
So, because I am crazy about Mercedes, Audi and BMW, I will share one car from each that I am currently in love with, yes, it's currently because I will definitely see a new model and still fall in love with it. So, let's talk about the different cars from these brands that are making my head swell at the moment.
2021 Mercedes Benz GLA 250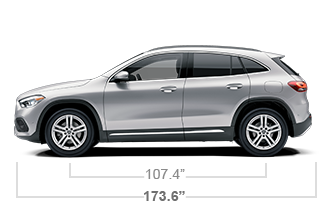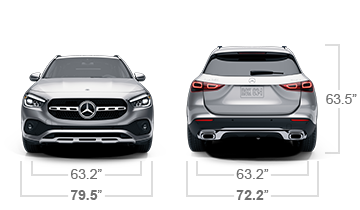 The first car from one of my favourite brands is the Mercedes Benz GLA 250, this is one amazing SUV with some really lovely features. This is the kind of car I would love to go on a road trip, with just my wife and kids (some day 😁😁). I am in love with the white and black of this particular car. The 2021 Mercedes Benz GLA 250 comes with some really amazing features, and one of them for me is the beautiful interior and exterior design. It consist of an amazing amber cabin, a two display dashboard and AMG models. One of the two 7inch display is a touchscreen infotainment system and the other is for the gauge cluster. The 2021 GLA 250 supports Bluetooth connectivity, android auto and also the apple carplay. The safety features in the GLA 250 includes blind-spot monitoring, automatic emergency braking, crosswind mitigation. The car comes with so many amazing features and like every other cars, it has its Pros and Cons. You can get more details about the amazing 2021 mercedes benz GLA 250 Here. The GLA is priced from 13,785,515 Naira which is 36,230usd.
2021 Audi Q5
I first saw this car on one of those YouTube advertisement, I researched on it and immediately I fell in love with the car. First I really admire the exterior design, the build up of the car is just amazing. This is another SUV that is currently turning my mind, if I own a car like this, it's definitely going to be the ride I will always use to take my future wife out on date nights. The car speak on class, and I really love the front view of the car. The 2021 Audi Q5 from what I discovered come in three different types. Even the least 2021 Audi Q5 comes with an amazing infotainment system displayed in a dashtop 10.1-inch screen. All three model of the 2021 Audi Q5 comes with a Wi-Fi hotspot, Apple CarPlay and Android Auto capability. The car comes with a digital gauge cluster that can be reconfigured that they also refer to it as a Virtual Cockpit. I just wish I can share the video of this amazing car, it is just so amazing. You can read more about it's amazing features Here. The Q5 is priced from 16,892,297.50 Naira which is 44, 395usd.
2019 BMW 7-Series
So, it's not just about SUV's for me, there are other times I want that class bachelor look, and trust me when I say the 2019 BMW 7-series is the right car for that. Personally, I am crazy about the black version of this car and even in 2021, it's still one of my favourite BMW cars. Imagine driving such a car to a mall, with your well ironed black trousers and a very neat and we'll polished classic man shoe to follow, the moment you are about to step out from the car, if you film it, you will noticed how classic that moment is. This particular car raise your class to another level. You must have noticed I don't joke with the interior and exterior design of a car by now, also the infotainment system, no doubt I love the performance of the car to be top notch but hey, I love the classic man feeling hence I just talk about the designs on this post. For the infotainment system of this car though, it comes with an iDrive 6.0, a touchscreen, 7-series is stuffed with two USB ports for front-seat passengers and four 12-volt plugs scattered throughout. It comes with a standard bluetooth, along side a Samsung tablet with a dock between the rear seats, providing passenger enough access to some infotainment features. If I own this car, it's more of a business flex for me, yes, it has this simple but classic man kinda feeling. You can read more about this car Here. The 2019 BMW 7-series is priced from 32,207,422.50 Naira which is 84,645usd.
There you have it guys, three cars that freak me currently from my favourite brands. I really enjoyed working on this post, thanks once again to @ocd for this amazing contest, I look forward to the next one.
Thanks for reading!
THANKS FOR VISITING MY BLOG