🔑FORMULA-1: El carro de mis sueños | Hoy un espejismo, mañana una realidad 🏁 [Esp-Eng]

Hola mis apreciados amigos.
Cómo dije en mi presentación a hive la Formula-1 es mi pasión y mi deseo es ser el próximo piloto venezolano de Formula-1 así que por supuesto ya se imaginaran sobre que vehículo se trata esta publicación.
---
Hello my dear friends.
As I said in my presentation to hive, Formula-1 is my passion and my desire is to be the next Venezuelan Formula-1 driver so of course you will already imagine what vehicle this publication is about.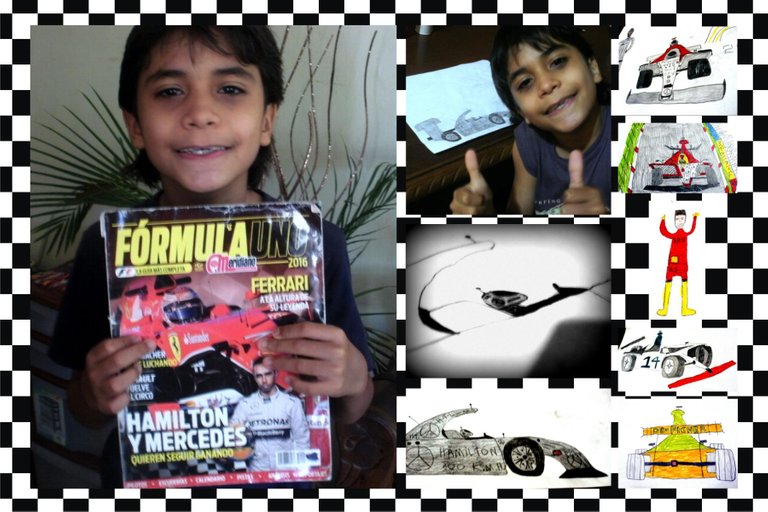 ¿Cuál es el auto de mis sueños?

Un monoplaza de Formula-1 es el auto de mis sueños porque es el auto que se usa en mi deporte favorito y es rápido, llega a los 300 Km/h. El diseño es muy aerodinámico, es muy ligero por lo que alcanza mucha velocidad gracias a su ligera carrocería.
Los cauchos son anchos. Existen dos tipos de neumáticos que se usan en las carreras: cauchos duros y cauchos blandos. Esas son las selecciones de los neumáticos. Estos autos se le llaman monoplazas, porque tienen un solo asiento.
Absolutamente todos los controles están en el volante a pesar de ser tan, pero tan pequeño eso ayuda a tener agilidad en los dedos. Se trata de agarrar el volante y a la vez presionar el botón correcto en el momento justo, sin errores. Porque cualquier error puede provocar un choque. Es un deporte riesgoso.
Sé que por lo general hay circuitos en Europa, en Asia o en Norteamérica. Sin embargo también hay uno en Caracas Venezuela. El carro no es tan pesado ya que es liviano pero cumple un peso que permite que varias personas puedan cargarlo. Sueño con manejar uno de estos autos y llegar hasta los pits que te ayudan si tienes pinchazos, falla en el motor, falta de gasolina, etc. ¡Ah! los vehículos no tienen bocina o corneta y la radio en el auto te permite hablar con tu jefe de mecánicos; algún día lo haré.
De mi auto favorito he dibujado mucho desde hace años, ya saben con Paint y con mis lápices a mano.
---
What is the car of my dreams?

A Formula-1 car is the car of my dreams because it is the car used in my favorite sport and it is fast, it reaches 300 km / h. The design is very aerodynamic, it is very light so it reaches a lot of speed thanks to its light body.
The rubbers are wide. There are two types of tires used in racing: hard rubbers and soft rubbers. Those are the tire selections. These cars are called single-seaters, because they have only one seat.
Absolutely all the controls are on the steering wheel despite being so, but so small that it helps to have agility in the fingers. It's all about grabbing the wheel while pressing the right button at the right time, without mistakes. Because any mistake can cause a crash. It is a risky sport.
I know there are usually circuits in Europe, Asia or North America. However there is also one in Caracas Venezuela. The car is not so heavy since it is light but it fulfills a weight that allows several people to carry it. I dream of driving one of these cars and reaching the pits that help you if you have punctures, engine failure, lack of gasoline, etc. Ah! Vehicles do not have a horn or cornet and the radio in the car allows you to talk to your crew chief; one day I will.
I have drawn a lot of my favorite car for years, you know with Paint and with my pencils by hand.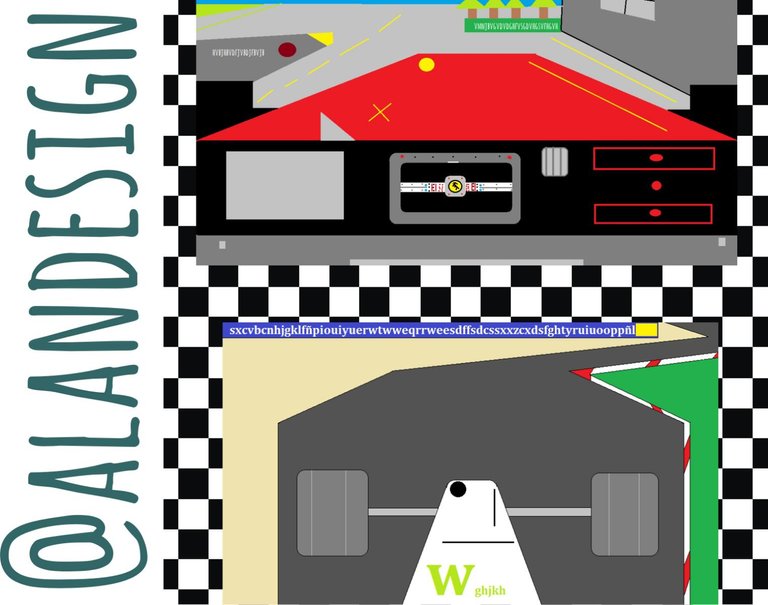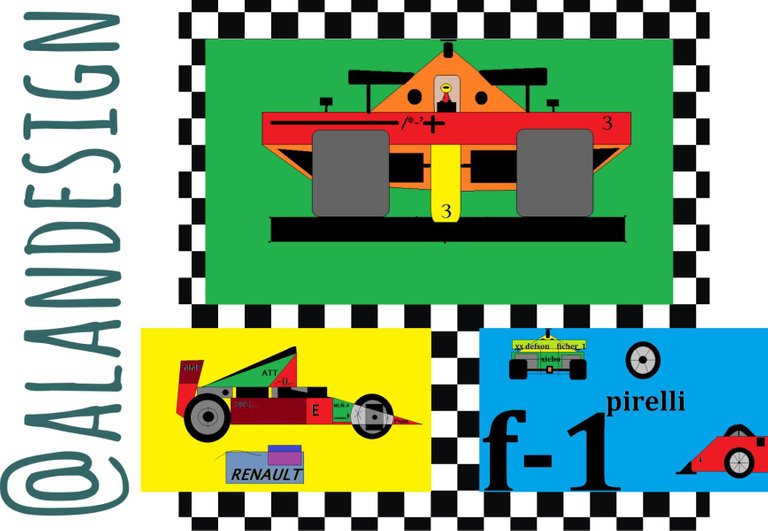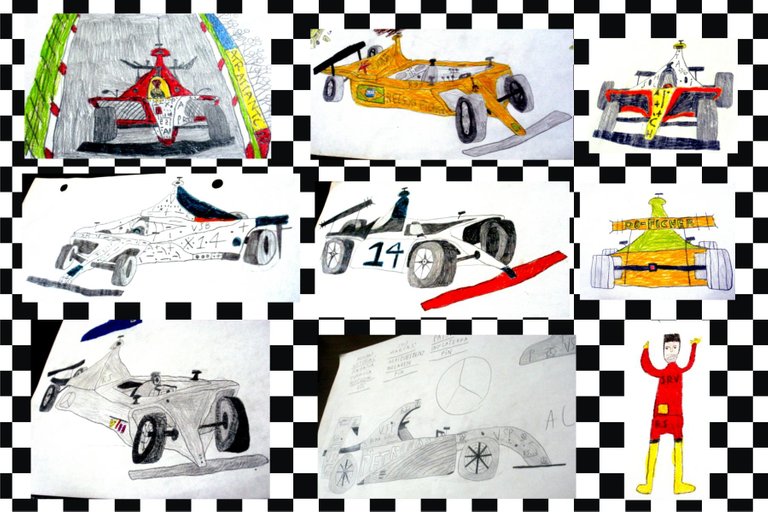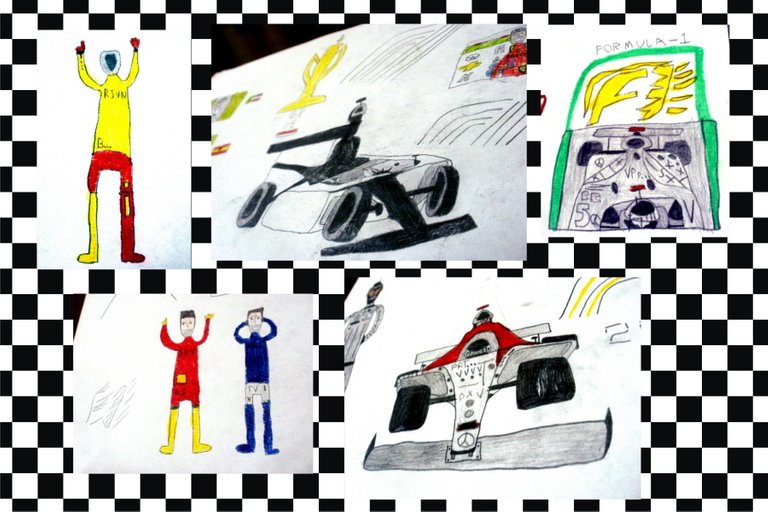 Ha habido cambios en los autos de Formula-1
Bueno amigos los monoplazas de Formula-1 han evolucionado mucho desde el primero en 1950, en todo el auto hay cambios por lo que es muy interesante conocer su historia y ver como desde el diseño, forma, neumáticos, volante, cabina y las otras partes del coche cambian y siguen cambiando para la seguridad y mayor rendimiento. Definitivamente son unos coches de alta tecnología digna de admiración.
---
There have been changes to Formula-1 cars
Well friends, Formula-1 cars have evolved a lot since the first in 1950, in the whole car there are changes so it is very interesting to know its history and see how from the design, shape, tires, steering wheel, cabin and the other parts of the car change and keep changing for safety and increased performance. They are definitely some high-tech cars worthy of admiration.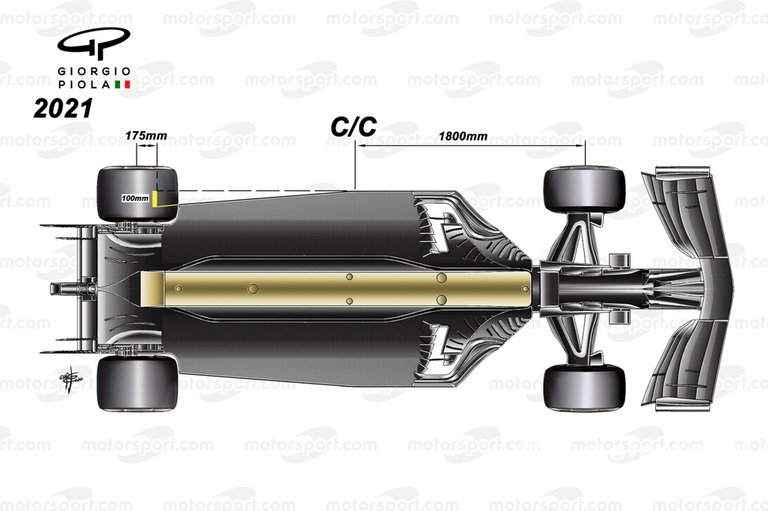 motorsport.com
La Federación Internacional de Automovilismo (FIA) se encarga del reglamento para la Formula-1 y sus coches, que han cambiado mucho a través de los años porque siempre van variando las regulaciones. Hoy vemos monoplazas más anchos, muy diferentes a los de la antigüedad, con alerón trasero que antes no lo tenía y esto es para darles mayor velocidad.
Existen muchas marcas pero Ferrari y
MacLaren son mis favoritas.
---
The International Automobile Federation (FIA) is in charge of the regulations for Formula-1 and its cars, which have changed a lot over the years because they always go varying regulations. Today we see wider cars, very different from those of old, with a rear wing that did not have it before and this is to give them greater speed.
There are many brands but Ferrari and
MacLaren are my favorites.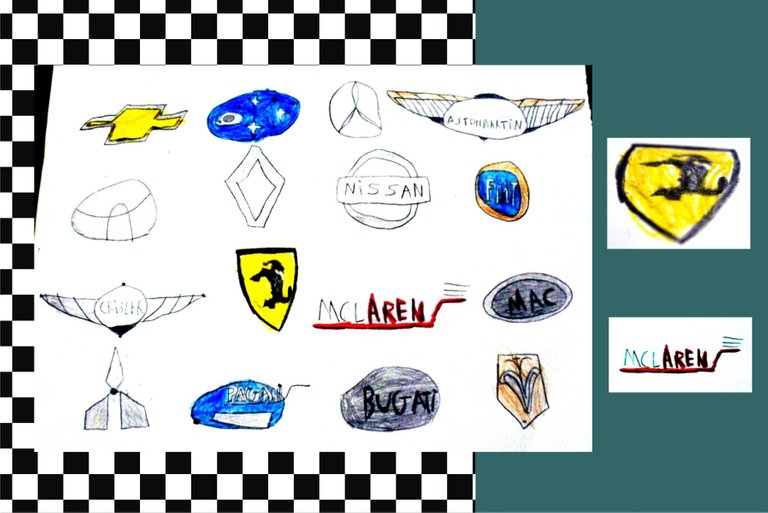 La marca Ferrari es una leyenda en la industria automotriz, en especial sus autos monoplazas para la Fórmula-1 son una especie de bandera desde el año 1950 cuando fue el primer evento mundial de este deporte.
Te invito a conocer los coches Ferrari en la historia de la Fórmula-1 Desde el primero Ferrari 125 hasta el actual de este año 2021 Ferrari SF21
---
The Ferrari brand is a legend in the automotive industry, especially its single-seater cars for Formula-1 are a kind of flag since 1950 when it was the first world event of this sport.
I invite you to know Ferrari cars in the history of Formula-1 From the first Ferrari 125 until current this year 2021 Ferrari SF21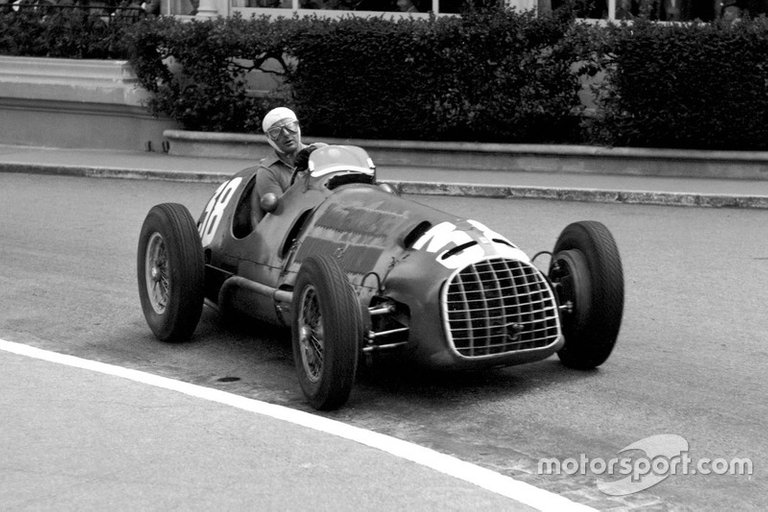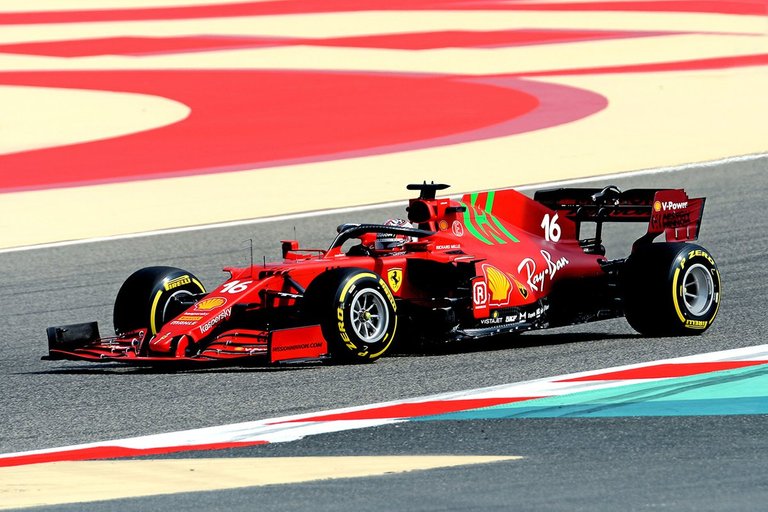 McLaren no se queda atrás y es una marca que tiene muchos años en la Fórmula-1 desde 1966 con su primer monoplaza.
Por cierto es tan emocionante ver la evolución de estos autos que han cambiado tanto desde los chasis que al principio eran de aluminio y ahora son de carbono.
Mira aquí todos los McLaren de la historia de la Fórmula-1
McLaren este año 2021 tiene su último modelo de monoplaza: MCL35M.
---
McLaren is not far behind and is a brand that has been in Formula-1 for many years since 1966 with its first car.
By the way it is so exciting to see the evolution of these cars that have changed so much from the chassis that were originally aluminum and now are carbon.
See here all the McLaren in the history of Formula-1
McLaren this year 2021 has its latest single-seater model: MCL35M.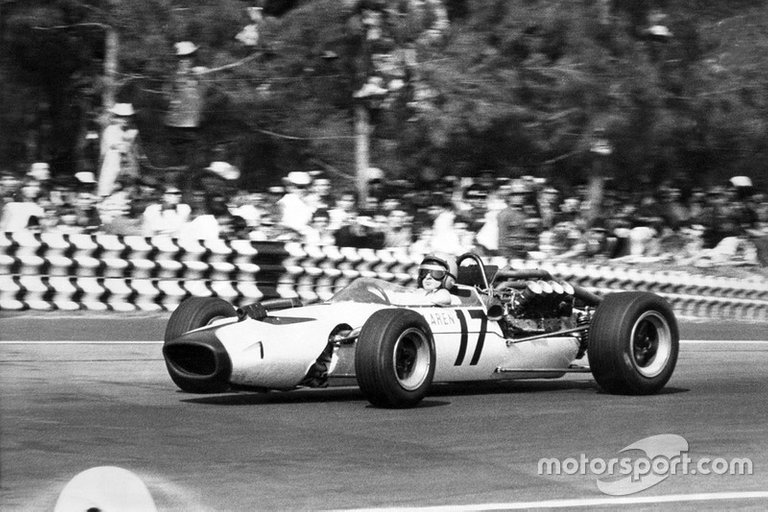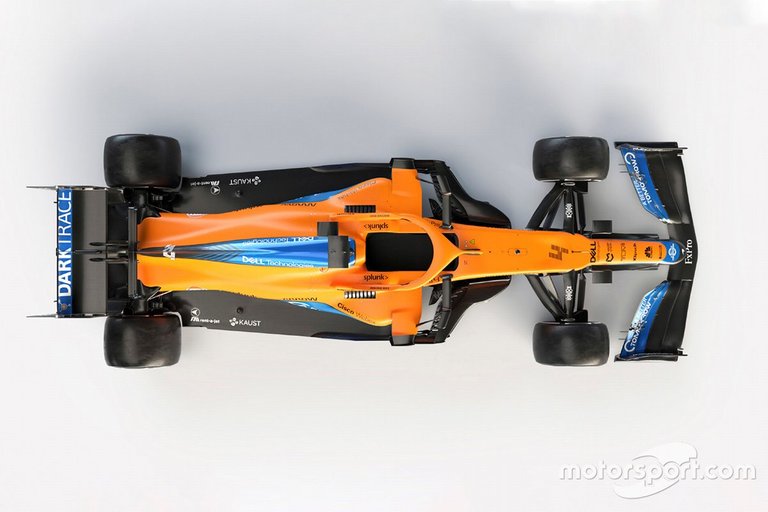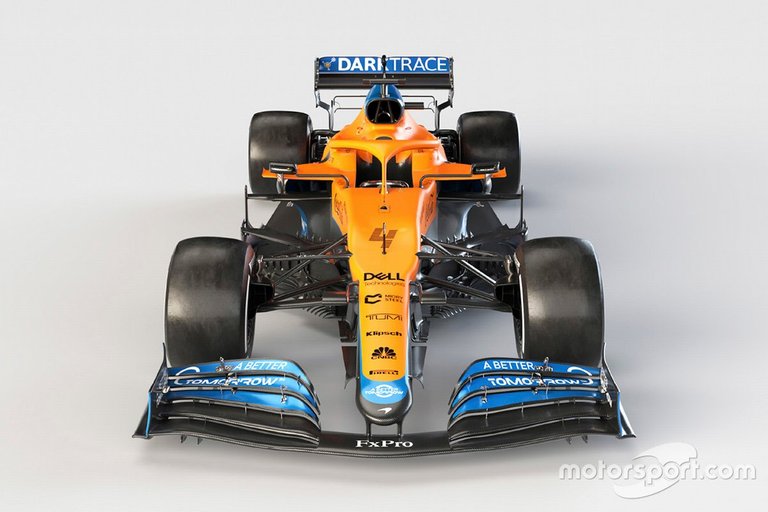 ¿Cuánto cuesta adquirir ese auto en Venezuela?
Debe costar mucho dinero porque si en Europa y en Norteamérica cuesta millones entonces aquí debe costar trillones, porque ya saben la situación en que está Venezuela. ¿Qué puedo decir que no sepan?
De todas maneras buscando un poco de poyo puedo dar aún más información, pero quiero que sepan que con toda la dificultad en Venezuela para llegar a tener cualquier auto no es imposible y podré lograrlo con la fe en Dios porque los sueños se hacen realidad.
Por lo leído aquí en un artículo publicado hace 8 meses, el valor aproximado es de 20.000.0000 millones de euros. La Formula-1 es un deporte para ricos, sin ofender, aunque yo no soy rico pero los límites están en la mente y las oportunidades al frente.
---
How much does it cost to buy that car in Venezuela?
It must cost a lot of money because if it costs millions in Europe and North America then here it must cost trillions, because you already know the situation in Venezuela. What can I say that you don't know?
Anyway, looking for a bit of support I can give even more information, but I want you to know that with all the difficulty in Venezuela to get to have any car it is not impossible and I will be able to achieve it with faith in God because dreams come true.
For what I read here in an article published ago 8 months, the approximate value is 20,000,0000 million euros. Formula-1 is a sport for the rich, no offense, although I am not rich but the limits are in mind and opportunities are ahead.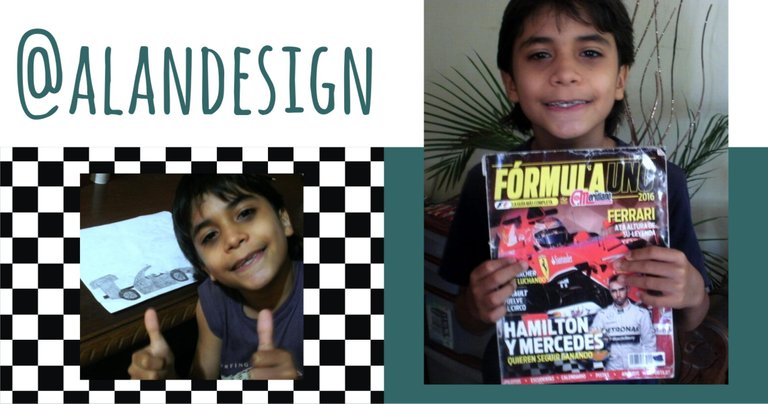 Cuando supe de este concurso de @ocd y la Comunidad Planetauto me animé a hacer un diseño.
When did I hear about this contest from @ocd and the Planetauto Community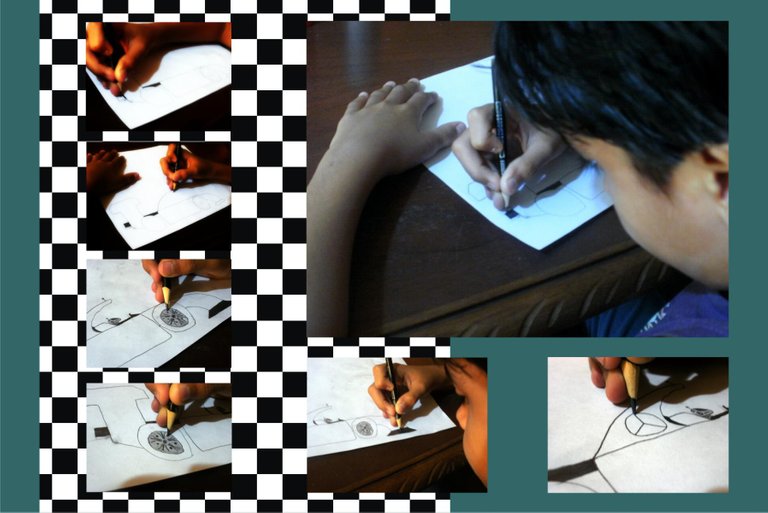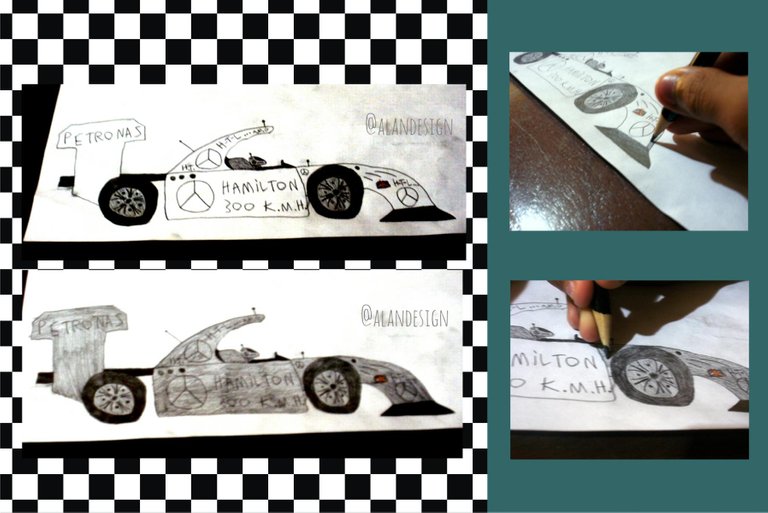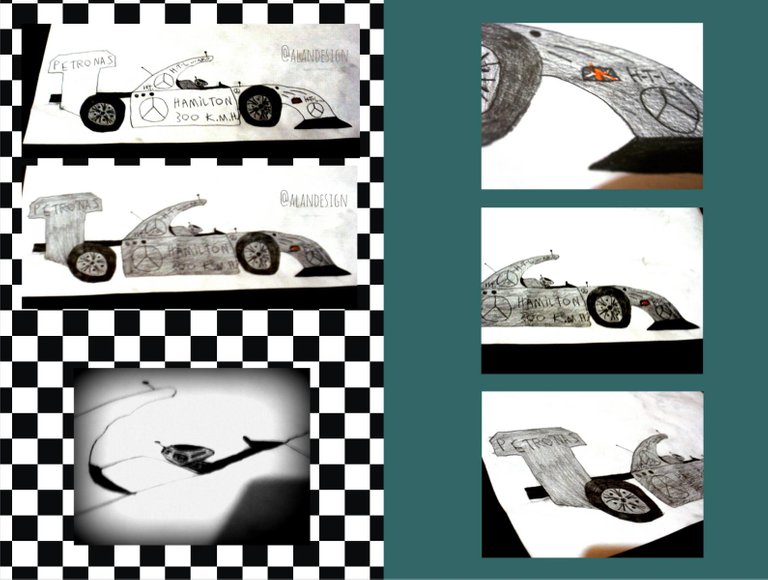 Bueno queridos amigos hivers me encantó expresarme sobre mi auto favorito y de mis sueños, así como de mi deporte favorito.
Ha sido un gran placer y espero que les haya gustado.
Hasta luego.
¡Que tengan un buen día!
---
Well dear friends hivers I loved expressing myself about my favorite car and my dreams, as well as my favorite sport.
It has been a great pleasure and I hope you liked it.
Bye.
Have a nice day!

El contenido, las fotos y las imágenes son de mi autoría.
Lo que no me pertenece tiene su fuente.
---
The content, photos and images are my own.
What does not belong to me has its source.
---
---