Afternoon everyone....


Yes it is finally another #fiestatuesday and do I have a beauty for you today.
This coin comes from Spain.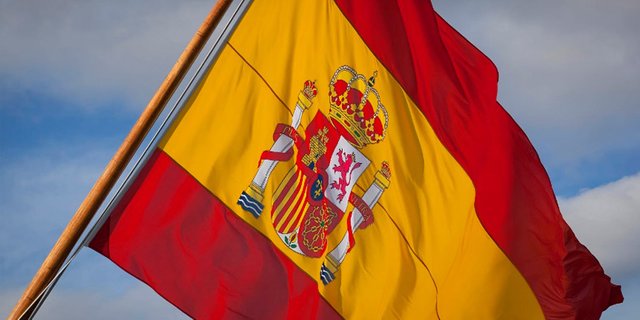 The coin is a 1966 silver 100 Pesetas and this ones a beauty.
Coin Specs:
Country Spain
Ruling authority Francisco Franco (1936-1975)
Type Standard circulation coin
Year 1966
Value 100 Pesetas (100 ESP)
Currency Peseta (1868-2001)
Composition Silver (.800)
Weight 19 g
Diameter 34 mm
Thickness 2.1 mm
Shape Round
Orientation Coin alignment ↑↓
Demonetized 01-05-1976
References KM# 797, Cal# 11
Obverse
Head of Franco facing right surrounded by legend
Lettering:
FRANCISCO FRANCO CAUDILLO DE ESPANA POR LA G. DE DIOS
19 1966 66
Translation:
FRANCISCO FRANCO LEADER OF SPAIN BY THE G. OF GOD
19 1966 66
Engraver: Manuel Marin
Reverse
Spanish heraldic symbols with denomination above
Lettering: 100 PTAS
Engraver: Manuel Marin
Edge
Plain with excuse lettering
Lettering: UNA GRANDE LIBRE
Translation: ONE BIG FREE


Here is the coin: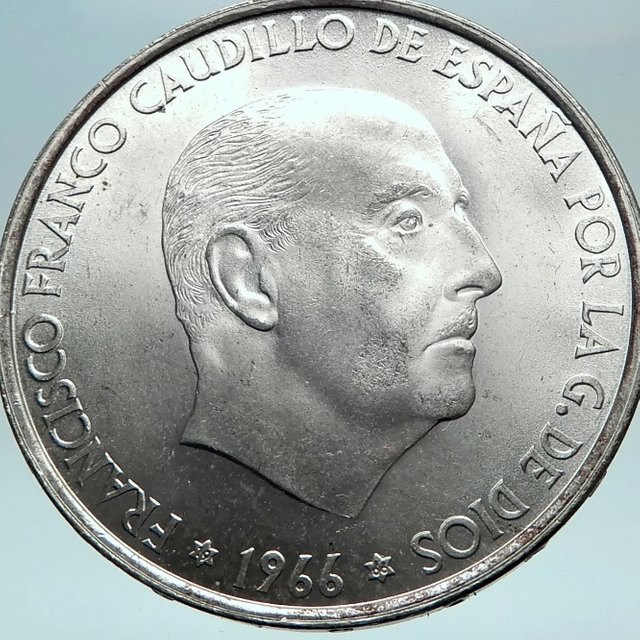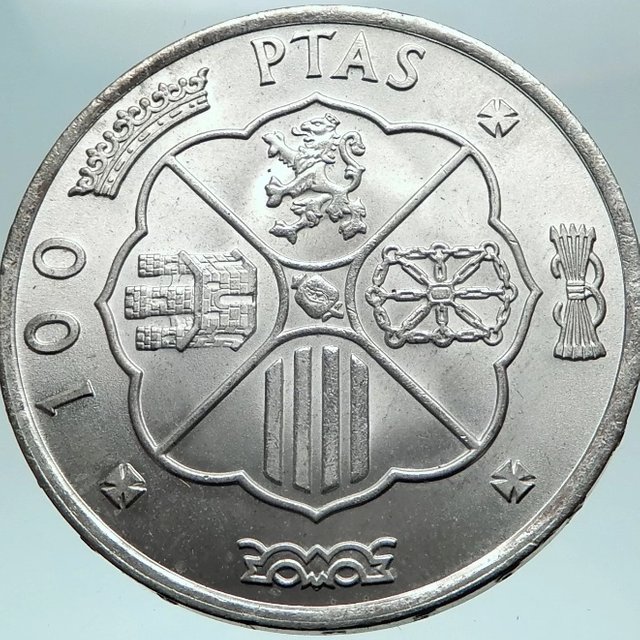 Hope you enjoyed.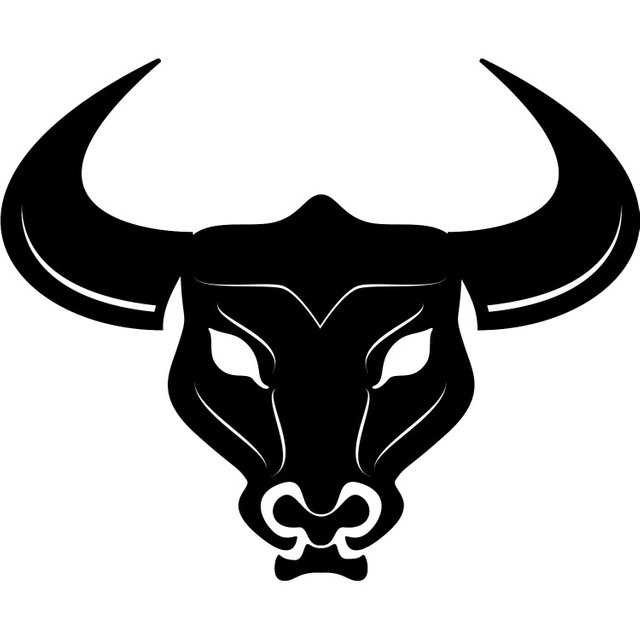 Posted via Steemleo