This is the fourth post of my betting results every week with my usual bookmaker 1xbet. This one is for the week of August 22 to 28. The stakes are flat 10 units as usual.
It's my first week in negative and I don't know if I should be happy or sad. I started well and ended badly with so many games ending up as push. I have to work on that. I have to minimize my number of pushes.
My biggest win was the Champions League final match where I tipped Bayern Munich to win at odds 1.9.
I hope to get back to winning ways asap.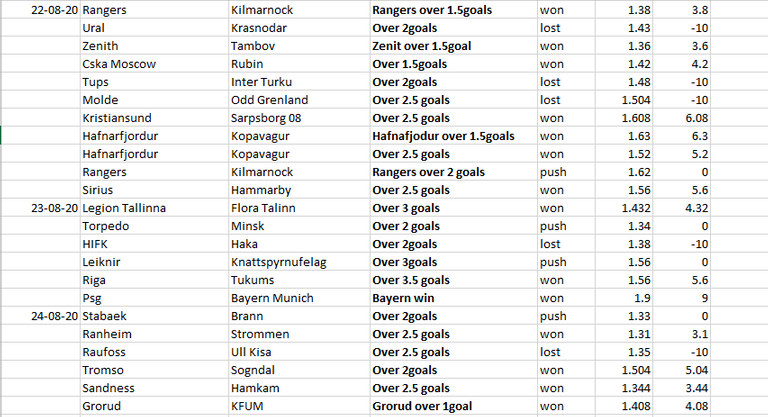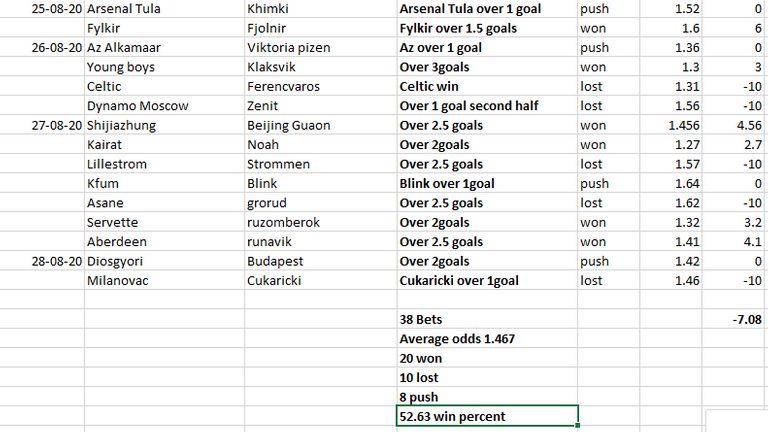 I placed 38 betsin the 7 days period with average odds of 1.467 which is a decrease to last week 1.49. 20 wins from 38 bets means I have a 52.63% win ratewith 10 bets lostan increase from last week 8 losses. 8 ended as push. I am currently down by 7.08 units.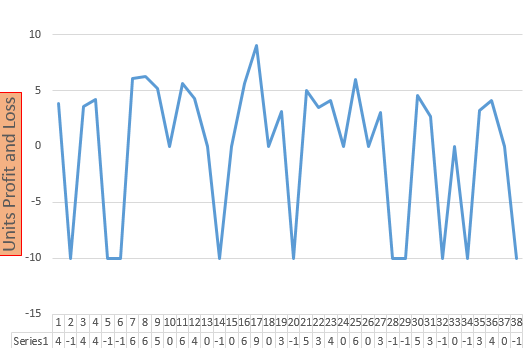 You can see the line graph above showing the profits made in units and also a picture showing all my bets for the week.
Stats
38 Bets
20 won
10 lost
8 push
-7.08 units loss
52.63% win rate
Stay tuned for next week update. You can follow my blog Nairatag.com for more betting tips.
August 1-7 final betting results +31.13units
August 8-14 final betting results +13.52units
August 15-21 final betting results +24.52units
Posted Using LeoFinance