Powering down and diversifying
After my last goal, I set to hit 500 HP, I stopped setting goals. I had no idea how the rest of my year would go in terms of my finance so I decided to just wing it and enjoy whatever comes my way. It was all great until I hit 700 HP and I decided it was time to Power Down, take a little profit, and diversify.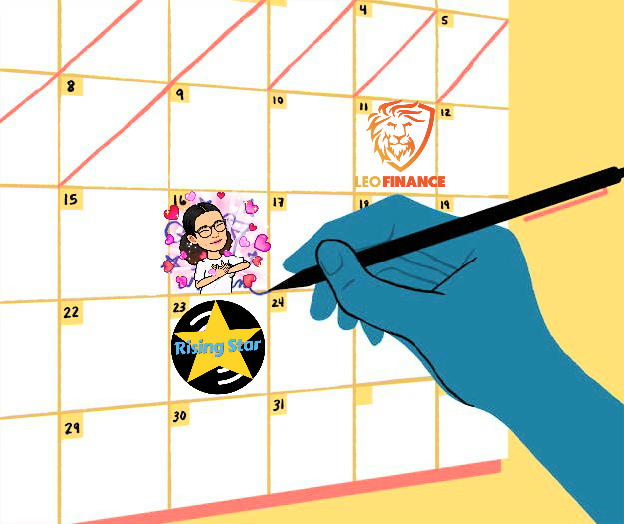 I began my power down last week and it states that I'll be receiving 15.394 Hive every week for the next 13 weeks. I decided I'll only be powering down 200 Hive. So far, it was a great decision I made.
If every week I'm able to consistently receive over 15 HP, I won't notice the reduction so much. Luckily for me, I've been able to receive over 15 HP every week for a couple of months now.
tobe stacking my HBD in order to use it for a HIve purchase when the price of Hive drops eventually. I might spend a little to buy gifts for a few friends but I'll mostly be saving what I can when I can.
Diversifying into gaming and trying out some new ideas
I stated at some point that I had begun playing Dcrops and Rising Star. Dcrops was easy to start with little investment. I purchased about 3 crops in order to fully utilize my rewards for the next planting season.
I'm still getting a hang of the game, but so far it has been passive and I like how easy it is.
Rising Star seemed a lot easier at the beginning but apparently, it's going to require some investment along the way and I'll need to learn a few strategies when I have to deal with things like Skill, Ego, and Lessons. That's the point I'll be investing a bunch of Hive into the game.
I'll most probably be diversifying properly into Rising Star with my powered-down Hive.
I'll also be doing some needed work on Splinterlands. Hopefully, the pump on Hive goes on for long enough so I'll be able to purchase as many cards as I can when DEC drops a little more. I don't know how or why this works that way, but I intend on using it to my advantage.
My life is entirely funded by Hive at the moment. Every plan I've made is in terms of the amount of Hive or second layer tokens I can generate. So far, all my plans have worked out perfectly.
I'll be getting back to intentional goal-setting by the end of the year. I ought to set a few targets to make myself ready for 2022 and also making adjustments in case the much-promised economic meltdown occurs. I need to stay prepared.
Thanks for reading!
---
Contact and Support:
Twitter @karina_lovet
Instagram @kmama
Discord Young-boss-karin#0643
Telegram @KarinaLovet
BSC Wallet
0x02384f8eeacbB4314bb69DBE098aF19aa89768A3
Posted Using LeoFinance Beta
---
---