This publication was also written in SPANISH and PORTUGUESE.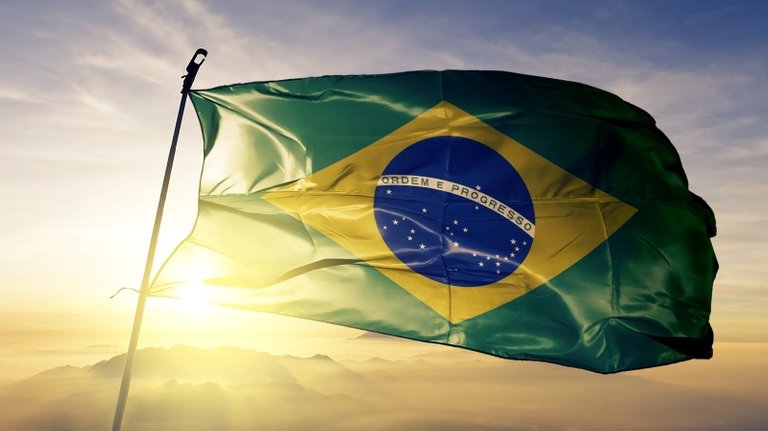 Cripto InterCambio
I think showing people what I can do with the financial rewards I earn here is important because it is a clearer way to "translate", as a text that is clearer for those who don't speak a certain language (but want to understand what is being said), the practical effects these gains have on me, and how highly significant they are in my life. This is much more than about the money itself and involves other, much more intense aspects.
At the time of writing this post, the value of each LEO token is U$ 0,50. The amount converted to the currency in force here in Brazil, which is Real (according to the current quote) is R$ 2,65 for each LEO token. According to the challenge proposed by the user @fabian98, I need to say what I can do with 10 LEO tokens here in my country... So, I have an amount of R$ 26,50 (equivalent to U$ 5,00) available in my wallet , it is with this value, that I will base myself to write the post.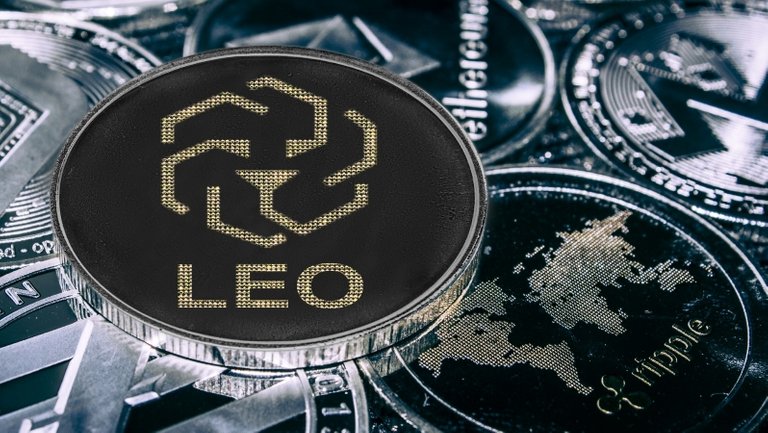 Bitcoinist
I will try to cover different sectors, to show a broader impact, about what is possible to do with this money here. So, I'm going to start by writing about one of the most basic needs of human beings, which is eating. Here very close to my house, there are two small markets and as I often shop at them, I have the ideal perspective of how much I can spend on each one. In examples, this is what you can buy (alternately) from them:
Note: This time I chose not to treat purchases as alternate options, because I think that offering an overview of purchases (item by item, closing a specific combo), gives a more interesting and also more inspiring idea about the proposed theme.
MARKET:
500 grams of rice.
500 grams of beans.
500 grams of sugar.
250 grams of chicken.
200 grams of beef.
1 liter of milk.
100 grams of mozzarella cheese.
100 grams of ham.
6 breads.
Other things I can do with that same value, in other places ...
STATIONARY STORE:
2 notebooks (with 300 sheets / each).
5 pens.
10 pencils.
10 rubbers.
2 mechanical pencils.
1 ruler.
1 case.
1 plastic folder.
MOVIE THEATER:
1 ticket (promotional value)
1 packet of popcorn (small)
1 glass of soda (small)
1 chocolate bar (90 grams)
PHARMACY:
01 pack (10 tablets) for headache.
01 pack (04 tablets) for flu.
01 pack (04 tablets) for muscle pain.
01 bottle of syrup (small).
I could write about other things, but this post would be too long. Even so, the main idea was conveyed to you through the scenario that I wrote above, and it shows how valuable the rewards that I earn in this way are (not just in terms and financial essence). The purchasing power of Brazilians is horrible, but those who have the opportunity to earn dollar values, have an excellent chance to live a reality very different from the others (and I am a proof of that).
---
¿Qué puedes hacer en tu país con 10 LEO? | Un punto de vista brasileño.
Creo que mostrarle a la gente lo que puedo hacer con las recompensas económicas que gano aquí es importante porque es una forma más clara de "traducir", ya que es un texto más claro para quienes no hablan un idioma determinado (pero quiero entender lo que se está diciendo), los efectos prácticos que estos logros tienen en mí y cuán importantes son en mi vida. Se trata de mucho más que del dinero en sí e involucra otros aspectos mucho más intensos.
Al momento de escribir esta publicación, el valor de cada token LEO es de U$ 0,50. El monto convertido a la moneda vigente aquí en Brasil, que es Real (según la cotización actual) es de R$ 2,65 por cada token LEO. Según el desafío propuesto por el usuario @fabian98, necesito decir lo que puedo hacer con 10 tokens LEO aquí en mi país... Entonces, tengo una cantidad de R$ 26,50 (equivalente a U$ 5,00) disponible en mi billetera, es con este valor, que me basaré para escribir el post.
Intentaré cubrir diferentes sectores, para mostrar un impacto más amplio, sobre lo que se puede hacer con este dinero aquí. Entonces, voy a comenzar escribiendo sobre una de las necesidades más básicas de los seres humanos, que es comer. Aquí, muy cerca de mi casa, hay dos mercados pequeños y, como suelo comprar en ellos, tengo la perspectiva ideal de cuánto puedo gastar en cada uno. En ejemplos, esto es lo que puede comprarles (alternativamente):
Nota: En esta ocasión opté por no tratar las compras como opciones alternativas, porque creo que ofrecer una visión general de las compras (artículo por artículo, cerrar un combo específico), da una idea más interesante y también más inspiradora sobre el tema propuesto.
MERCADO:
500 gramos de arroz.
500 gramos de frijoles.
500 gramos de azúcar.
250 gramos de pollo.
200 gramos de ternera.
1 litro de leche.
100 gramos de queso mozzarella.
100 gramos de jamón.
6 panes.
Otras cosas que puedo hacer con ese mismo valor, en otros lugares...
TIENDA ESTACIONARIA:
2 cuadernos (con 300 hojas / cada uno).
5 bolígrafos.
10 lápices.
10 gomas.
2 portaminas.
1 regla.
1 estuche.
1 carpeta de plástico.
CINE:
1 entrada (valor promocional)
1 paquete de palomitas de maíz (pequeño)
1 vaso de refresco (pequeño)
1 barra de chocolate (90 gramos)
FARMACIA:
01 paquete (10 comprimidos) para el dolor de cabeza.
01 paquete (04 comprimidos) para la gripe.
01 paquete (04 comprimidos) para dolores musculares.
01 botella de almíbar (pequeña).
Podría escribir sobre otras cosas, pero esta publicación sería demasiado larga. Aun así, la idea principal se les transmitió a través del escenario que escribí anteriormente, y muestra cuán valiosas son las recompensas que gano de esta manera (no solo en términos y esencia financiera). El poder adquisitivo de los brasileños es horrible, pero quienes tienen la oportunidad de ganar valores en dólares, tienen una excelente oportunidad de vivir una realidad muy diferente a los demás (y yo soy una prueba de ello).
---
O que você consegue fazer no seu país com 10 LEOs? | Um ponto de vista brasileiro.
Eu acho que mostrar para as pessoas o que eu consigo fazer com as recompensas financeiras que eu ganho por aqui é importante porque é uma maneira mais clara de "traduzir", como um texto que fica mais claro para quem não fala um determinado idioma (mas deseja entender o que está sendo dito), os efeitos práticos que esses ganhos me trazem, e o quanto eles são altamente significativos na minha vida. Isso é muito mais do que sobre o dinheiro em si e envolve outros aspectos bem mais intensos.
No momento em que eu estou escrevendo esse post, o valor de cada LEO token é de U$ 0,50. O valor convertido para a moeda vigente aqui no Brasil, que é Real (de acordo com a cotação atual) é de R$ 2,65 para cada LEO token. De acordo com o desafio proposto pelo usuário @fabian98, eu preciso dizer o que posso fazer com 10 LEO tokens aqui no meu país... Então, eu tenho uma quantia de R$ 26,50 (equivalente a U$ 5,00) disponível na minha carteira, é com esse valor, que eu vou me basear para escrever o post.
Eu vou tentar cobrir setores diversos, para mostrar um impacto mais amplo, acerca do que é possível fazer com esse dinheiro por aqui. Então, eu vou começar escrevendo sobre uma das necessidades mais básicas dos seres humanos, que é comer. Aqui bem próximo da minha casa, existem dois mercadinhos e como eu frequentemente costumo fazer compras neles, eu tenho à perspectiva ideal do quanto eu posso gastar em cada um deles. Em exemplos, isso é o que é possível comprar (alternadamente) neles:
Nota: Dessa vez eu escolhi não tratar as compras como opções alternadas, porque eu acho que oferecer um panorama geral das compras (item por item, fechando um combo específico), dá uma ideia mais interessante e também mais inspiradora sobre o tema proposto.
MERCADO:
500 gramas de arroz.
500 gramas de feijão.
500 gramas de açúcar.
250 gramas de frango.
200 gramas de carne de boi.
1 litro de leite.
100 gramas de queijo mussarela.
100 gramas de presunto.
6 pães.
Outras coisas que eu posso fazer com esse mesmo valor, em outros lugares...
PAPELARIA:
2 cadernos (com 300 folhas / cada).
5 canetas.
10 lápis.
10 borrachas.
2 lapiseiras.
1 régua.
1 estojo.
1 pasta de plástico.
CINEMA:
1 ingresso (valor promocional)
1 pacote de pipoca (pequeno)
1 copo de refrigerante (pequeno)
1 barra de chocolate (90 gramas)
FARMÁCIA:
01 cartela (10 comprimidos) para dor de cabeça.
01 cartela (04 comprimidos) para gripe.
01 cartela (04 comprimidos) para dores musculares.
01 garrafa de xarope (pequena).
Eu poderia escrever sobre outras coisas, mas esse post ficaria muito longo. Mesmo assim, a ideia principal foi transmitida para vocês através do cenário que eu escrevi acima, e isso mostra o quanto as recompensas que eu ganho assim são valiosas (não apenas em nos termos e na essência financeira). O poder de compra dos brasileiros é horrível, mas aqueles que tem a oportunidade de ganhar valores em dólares, tem a excelente chance de viver uma realidade muito diferente dos demais (e eu sou uma prova disso).
Posted Using LeoFinance Beta