This publication was also written in SPANISH and PORTUGUESE.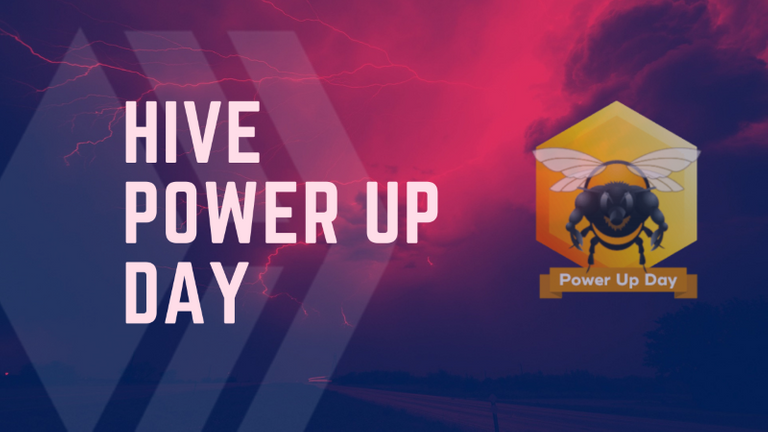 PeakD
One of my goals for the year 2021 is to be more daring in my investments, while I will try to get rid of my conservative spirit. I have been realizing for a long time that I am missing out on many opportunities to expand all my earnings. This frustrated me for a long time, because I also missed opportunities to help other users, who, like me, at the beginning of their journeys needed people with greater people power to help / encourage them.
Today, 1st of January, I want this chain of fears and I will plunge more and more funds into my investments. However, as fearless as I am, planning, patience and attention to evaluate the best investments will always be part of the way I think and make my next moves. Moments like Hive Power Up Day show me how far I can go, that I can help myself and help others... All of this at once. It is a game where everyone wins.
This is my first participation in this initiative and I decided to arrive with a very high stake. The reason? Reinvest my investments that until then were not paying me much. I decided that it is time to change, to think far, to act more strongly and that is why I did a Power Up of 10,000.000 HP. This has never been done by me in just over 3 years that I participate in the blockchain and my perspective on everything I will achieve is very positive.
Previously: 17,644.10 HP...

... Now: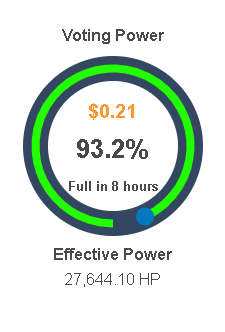 According to the rules that are mentioned in the post written by @traciyork, my participation to win some of the prizes is not valid. However, although I could not be on a possible list of winners, this initiative was essential for me to make the decision to take another step forward in my journey and strengthen my account to be able to take even higher flights. Investing in myself is the best way to do this, and I couldn't afford to miss this opportunity.
Finally, more important than anything I mentioned above, participating in an initiative like HPUD is to be sure that you are helping the ecosystem to grow, and at the same time, to have your currencies increasingly strengthened and valued. There is no reason for you not to participate in this initiative, because it is a good, something that has enormous weight and power to help everyone. The sense of collectivity, unity and teamwork were, are and will always have to be valued.
P.S.: Yesterday, I did a LEO Power Up in the amount of 120.000 LEO and now I have almost 1,000.000 LEO tokens in stake.
---
Hive Power Up Day (10,000.000 HP): Decir adiós a mi conservadurismo, ser agresivo (por mi propio bien) y apostar alto.
Una de mis metas para el año 2021 es ser más atrevida en mis inversiones, mientras intentaré deshacerme de mi espíritu conservador. Me he dado cuenta durante mucho tiempo de que me estoy perdiendo muchas oportunidades para expandir todas mis ganancias. Durante mucho tiempo esto me frustró, porque también perdí oportunidades de ayudar a otros usuarios que, como yo, al comienzo de su viaje necesitaban personas con mayor poder de personas para ayudarlos / animarlos.
Hoy, 1 de Enero, quiero esta cadena de miedos y cada vez invertiré más fondos en mis inversiones. Sin embargo, por valiente que sea, la planificación, la paciencia y la atención para evaluar las mejores inversiones siempre serán parte de mi forma de pensar y hacer mis próximos movimientos. Momentos como Hive Power Up Day me muestran hasta dónde puedo llegar, que puedo ayudarme a mí mismo y ayudar a los demás... Todo esto a la vez. Es un juego en el que todos ganan.
Esta es mi primera participación en esta iniciativa y decidí llegar con una apuesta muy alta. ¿El motivo? Reinvertir mis inversiones que hasta entonces no me pagaban mucho. Decidí que es hora de cambiar, pensar lejos, actuar con más fuerza y ​​por eso hice un Power Up de 10,000.000 HP. Esto nunca lo había hecho yo en poco más de 3 años que participo en el blockchain y mi perspectiva sobre todo lo que lograré es muy positiva.
De acuerdo a las reglas que se mencionan en el post escrito por @traciyork, mi participación para ganar algunos de los premios no es válida. Sin embargo, aunque no podía estar en una posible lista de ganadores, esta iniciativa fue fundamental para que tomara la decisión de dar un paso más en mi viaje y fortalecer mi cuenta para poder tomar vuelos aún más altos. Invertir en mí mismo es la mejor manera de hacer esto y no podía permitirme perder esta oportunidad.
Finalmente, más importante que todo lo que mencioné anteriormente, participar en una iniciativa como HPUD es estar seguro de que estás ayudando a que el ecosistema crezca y, al mismo tiempo, a que tus monedas se fortalezcan y valoren cada vez más. No hay razón para que no participes de esta iniciativa, porque es un bien, algo que tiene un peso y un poder enorme para ayudar a todos. El sentido de colectividad, unidad y trabajo en equipo fueron, son y siempre deberán ser valorados.
P.S.: Ayer hice un LEO Power Up por valor de 120.000 LEO y ahora tengo casi 1,000.000 de tokens LEO en modo stake.
---
Hive Power Up Day (10,000.000 HP): Dizendo adeus ao meu conservadorismo, sendo agressivo (para o meu próprio bem) e apostando alto.
Um das minhas metas para o ano de 2021 é ser mais ousado nos meus investimentos, ao mesmo tempo que eu tentarei me livrar do meu espírito conservador. Já faz tempo que eu venho percebendo que eu estou perdendo muitas oportunidades de expandir todos os meus ganhos. Por muito tempo isso me frustrou, porque eu também perdi oportunidades de ajudar outros usuários, que assim como eu, no início de suas jornadas precisavam de pessoas com maior poder de povo para ajudá-los / incentivá-los.
Hoje, 01 de Janeiro, eu quero essa corrente de receios e vou mergulhar cada vez mais fundos nos meus investimentos. No entanto, por mais destemido que eu esteja, o planejamento, a paciência e a atenção para avaliar os melhores investimentos sempre farão parte da maneira como eu penso e faço meus próximos movimentos. Momentos como o Hive Power Up Day me mostram o quão longe eu posso chegar, que eu posso me ajudar e ajudar aos outros... Tudo isso de uma só vez. É um jogo onde todo mundo ganha.
Essa é a minha primeira participação dentro dessa iniciativa e eu decidi chegar com uma aposta muito alta. O motivo? Reinvestir os meus investimentos que até então não estavam me rendendo muita coisa. Eu decidi que é hora de mudar, de pensar longe, de agir com mais força e é por isso que eu fiz um Power Up de 10,000.000 HP. Isso nunca havia sido feito por mim em pouco mais de 3 anos que eu participo da blockchain e à minha perspectiva sobre tudo o que eu vou conseguir é bem positiva.
De acordo com as regras que são mencionadas no post escrito pela @traciyork, à minha participação para ganhar alguns dos prêmios não é válida. No entanto, apesar de não poder estar em uma possível lista de ganhadores, essa iniciativa foi essencial para que eu tomasse a decisão de dar mais um passo adiante na minha jornada e fortalecer à minha conta para conseguir alçar voos ainda mais altos. Investir em mim mesmo é a melhor maneira de fazer isso, e eu não poderia mais perder essa oportunidade.
Por fim, mais importante do que tudo o que eu já mencionei acima, participar de uma iniciativa como o HPUD é ter a certeza de estar ajudando o ecossistema a crescer, e ao mesmo tempo, ter às suas moedas cada vez mais fortalecidas e valorizadas. Não há razão para vocês não participarem dessa iniciativa, porque trata-se de um bem, algo que tem um peso e uma potência enorme para ajudar a todos. O senso de coletividade, de união e de trabalho em equipe foram, são e sempre terão que ser valorizados.
P.S.: Ontem fiz um LEO Power Up no valor de 120.000 LEO e agora tenho quase 1,000.000 LEO tokens estocados.
Posted Using LeoFinance Beta