This publication was also written in SPANISH and PORTUGUESE.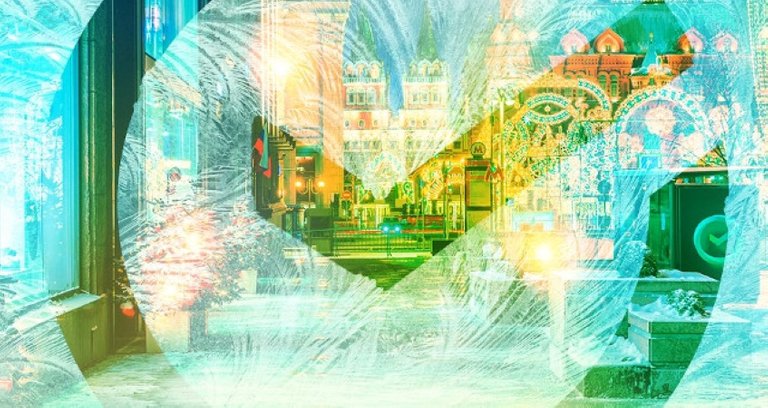 © Twitter / Sberbank
While there is evident denialism from some countries regarding the revolution that blockchain technology is causing in the financial sector through cryptocurrencies (here I can quote Brazil, which is vehemently against this idea), other countries see it in the "evolution of money" ( through state banks) a great way to adapt and also to adapt to the needs / desires of its population.
After having announced (in 2020) plans to develop an exclusive platform for cryptocurrencies, Sberbank (which is Russia's largest state bank) decided to follow a new "trend" and asked the country's central bank to have its financial platform (based on blockchain technology) to be approved as soon as possible. The "urgency" is because this project has already been tested a lot, with success.
According to Anatoly Popov, who is the vice president of the Sberbank committee, the bank has a technology ready to work with fiat currencies and then some tests, which by the way were intense, Popov also says that this solution works very well. The registration time (after approval) should last about 45 days and the future "token" is still being studied in relation to your taxation process.
The application for approval was sent to the Central Bank of the Russian Federation, and so far the launch forecast for the platform (if approved) is that it will be launched in the second quarter of this year. If other countries follow this "fever" it is very likely that mass adoption by the population will happen more quickly, creating a snowball that is impossible to stop.
---
Un nuevo paso para las criptomonedas en Rusia.
Si bien hay un evidente negacionismo por parte de algunos países respecto a la revolución que está provocando la tecnología blockchain en el sector financiero a través de las criptomonedas (aquí puedo citar a Brasil, que se opone con vehemencia a esta idea), otros países lo ven en la "evolución del dinero" (a través de los bancos estatales) una gran manera de adaptarse y también de adaptarse a las necesidades / deseos de su población.
Después de haber anunciado (en 2020) planes para desarrollar una plataforma exclusiva para criptomonedas, Sberbank (que es el banco estatal más grande de Rusia) decidió seguir una nueva "tendencia" y pidió al banco central del país que tuviera su plataforma financiera (basada en tecnología blockchain) para ser aprobada lo antes posible. La "urgencia" es porque este proyecto ya ha sido probado mucho, con éxito.
Según Anatoly Popov, quien es el vicepresidente del comité de Sberbank, el banco tiene una tecnología lista para trabajar con monedas fiduciarias y luego algunas pruebas, que por cierto fueron intensas, Popov también dice que esta solución funciona muy bien. El tiempo de registro (después de la aprobación) debe durar aproximadamente 45 días y el "token" futuro aún se está estudiando en relación con su proceso de impuestos.
La solicitud de aprobación se envió al Banco Central de la Federación de Rusia, y hasta ahora la previsión de lanzamiento de la plataforma (si se aprueba) es que se lanzará en el segundo trimestre de este año. Si otros países siguen esta "fiebre" es muy probable que la adopción masiva por parte de la población se produzca más rápidamente, creando una bola de nieve que es imposible de detener.
---
Um novo passo para as criptomoedas na Rússia.
Enquanto existe um negacionismo evidente de alguns países em relação a revolução que a tecnologia blockchain está causando no setor financeiro através das criptomoedas (aqui eu posso citar o Brasil, que é veementemente contra essa ideia), outros países veem na "evolução do dinheiro" (através dos bancos estatais) uma ótima maneira de se adaptarem e também, de se adequarem as necessidades / desejos da sua população.
Depois de terem anunciado (em 2020) planos para desenvolverem uma plataforma exclusiva para criptomoedas, o Sberbank (que é maior banco estatal da Rússia) decidiu seguir uma nova "tendência" e pediu ao banco central do país para que à sua plataforma financeira (baseada na tecnologia blockchain) seja aprovada o mais rápido possível. A "urgência", é porque esse projeto já vem sendo muito testado, com sucesso.
Segundo Anatoly Popov, que é o vice-presidente do comitê do Sberbank, o banco está com uma tecnologia pronta para trabalhar com as moedas fiduciárias e depois alguns testes, que por sinal foram intensos, Popov afirma também que essa solução funciona muito bem. O tempo de registo (após aprovação) deve durar cerca de 45 dias e o futuro "token" ainda está sendo estudado com relação ao seu processo de tributação.
O pedido de aprovação foi enviado ao Banco Central da Federação Russa, e até o momento à previsão de lançamento para a plataforma (caso seja devidamente aprovada), é que ela seja lançada no segundo trimestre deste ano. Se os outros países seguirem esse "febre" é muito provável que a adoção em massa por parte da população aconteça de uma maneira mais rápida, criando uma bola de neve impossível de ser parada.
Posted Using LeoFinance Beta