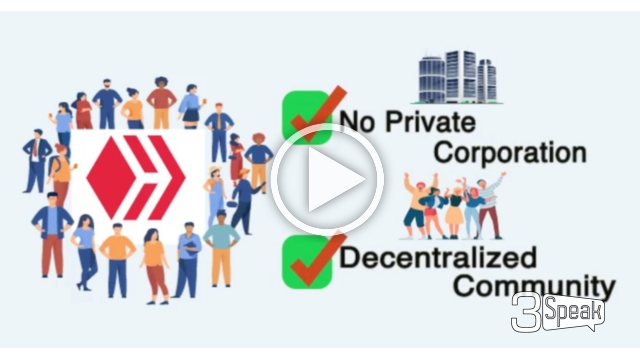 ---
What is Hive?
Hive is a decentralized, public ecosystem and blockchain. It was started by the community with no central authority.
There is no corporation or a set team of founders behind Hive. It is only backed by the people who loved decentralization like developers, investors, content creators, gamers, NFT lovers, and many more.
Hive enables a protocol where users are rewarded for sharing their voice. It's a new kind of attention economy.
What is the difference of Hive-based social media from the others?
Unlike your mainstream social media projects like Facebook, Twitter, and other social networks, Hive is built to grant accessible opportunity and a degree of ownership to all of its users. Content posted on Hive is subject to time-based monetization. Try to compare that to other social media that only distribute their profits to their investors and shareholders.
Hive is 100% open-source community-backed without any private corporation controlling it. It is a censorship-resistant blockchain that enables social media platforms to thrive. These platforms cannot censor posts, suspend, delete, or ban anyone from posting due to its decentralized nature; all content is permanently etched into the blockchain itself. To make this simple and clear, we can rest assure that no one has the power to delete your content from the Hive blockchain.
What is the Hive's advantage over other platforms?
Hive allows the easy storage and retrieval of immutable strings of data and information. It sports three-second zero-fee transactions and is designed to store vast amounts of content and to make it available for time-based monetization.
Hive recognizes that transaction fees are often one of the largest challenges to facilitating development and flexibility of use on a blockchain. Instead of requiring potentially costly and inconvenient transaction fees, it uses a novel stake-based Resource Credit mechanism to create a fee-less model.
To learn more about Hive, please visit hive.io and don't forget to subscribe and follow us on our community Hive account; @whatishive.
You can also watch it on Youtube