Profit takers and hodlers
It's a long day with wins and losses. I was thinking about how money makes people change or make them want to change especially when they do not believe in their efforts.
---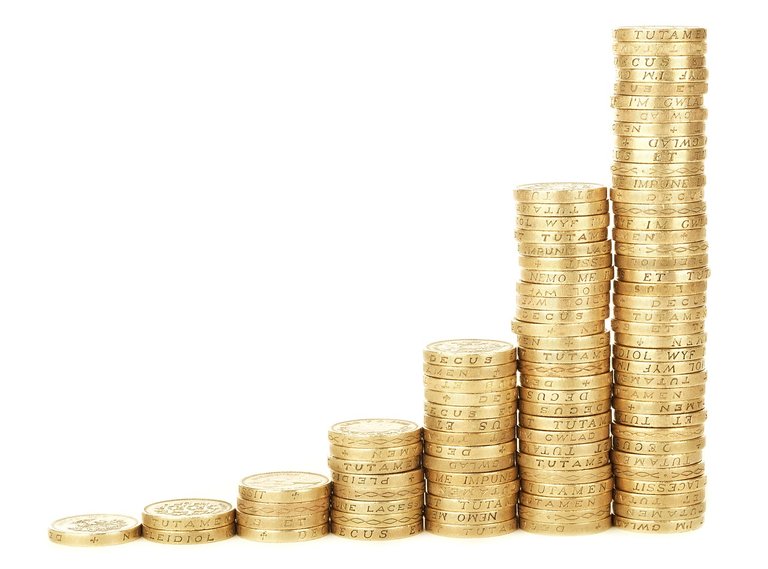 Pixabay
---
I have been inside the experience of crypto winter so I know that the hype and fomo that is running rampant all over the social media space with regards to crypto will die down when the quick riches hype disappears. It is in those time that true belief is tested as well as projects that have real value beyond market price, pump and dump schemes.
In the few months of this new year that I have lived, lots of people have jumped into crypto without any idea about blockchain technology. They know that Bitcoin used to be $5k but is now $53k. The potential for profit is the only thing they see. Right now very few ask; what is the value of this token when it comes to utility? What is the roadmap for this project and does it make sense?
Right now people are buying into companies without even seeing the CEO. They just buy and pray the market forces does its miracle and then they become Midas, spinning money out of their foot prints. Will you buy the shares of a startup that gives little or no information as to the potential for growth? But in the fever of bull run, people are doing this exact thing.
Some will say it is greed but I have been in the grip of the gods of chance and gamble before. I know how they make you use your hard earned money to pursue money that you've lost. The fear of missing out makes you desperate enough to go out of your comfort zone.
Another issue that I have seen and have been a part of is the need to take profit. This is so because we do not trust the tokens we purchase. You not find them Binance or coinbase or Bittrex. These coins have no value in most cases beyond buying and selling them. This is if there is no rugpulled to break ones heart.
To hold long-term, you need to not only bag some tokens but should also be willing to invest in the project, to see beyond quick gratification. For those who aped into Cub Finance from outside the hive community, they will have questions. The serious ones will want to see the roadmap. What has been achieved and what is left to do. Is there protection from a possible rugpull?
Those who are not truly invested but seek the profit making aspect of crypto tend to ignore these things. With surge in Bitcoin price, every person is now a crypto expert with knowledge on what to buy, when to sell, how to spot profitable investments. When the bullrun ends, they will fade back into the wood work.
The questions I ask before I buy a coin is what is the utility? Is the utility unique? Is it something that is needed at this time in the industry? How far has the developers gone in achieving the roadmap leading to launch and adoption? If I can answer these questions satisfactorily and the coin is cheap then I will buy. At the end, the price determines my interest.
I believe with this burgeoning interest in crypto, it is an opportunity for those of us who are staked for the long term to share our belief with these new persons who have come for the profit so that they can stay for the project. Yes we want to be rich but we also want the riches to last long not a flash in the pan.
This is a sombre reminder to you who have ventured into the often complex world of crypto because of the recent bullrun but have not bothered to get a proper understanding of what blockchain technology means that there is more to profit taking, swapping, staking, farming and all that. It is not all about money.
The blockchain space is creating an alternative solution to real life problems. It is disrupting traditional ways of doing. Ideas that have slept in files forever are stepping into the light because there is belief and blockchain has provided the tools to make those ideas become real working things.
The truth is, to fully grasp the financial implications of any project, you need to know the product. You cannot buy blind. While the bullrun is on, enjoy it. Just be sure to be prepared for the other times and how they take a toll.Be prepared to invest your time during the bad as well as the good. You must first believe.
---
The above is for those just stepping into the DeFi space and or picking up trading for the first time. This is for those just hearing of Leofinance, hive.io and eager to be a part of the dream. May your lambo come to you soon. Good night.
---
---