Here... have a fish.
If you're looking for a place to hide in amidst the turbulent market gyrations now underway, something plain and boring might be a good place to hide in. Especially if the industry demand is steadily growing and supply constraints abound. What better market is there to hide in than in aquaculture, specifically in high-margin salmon?
Mowi ASA (MHGVY) is Norwegian ADR that operates as the world's largest seafood company specifically focused on salmon.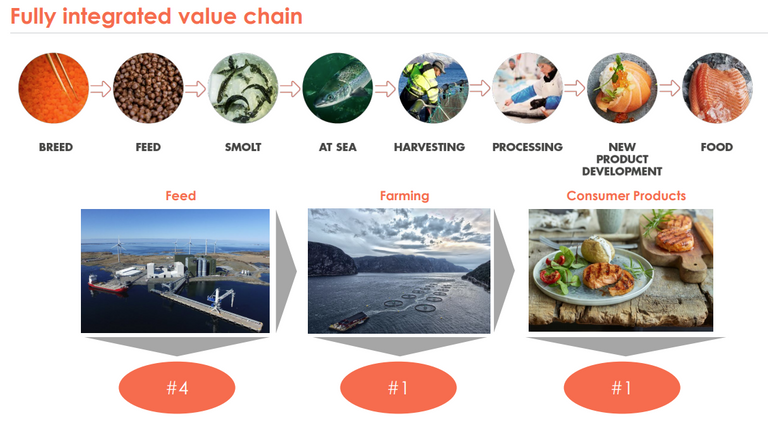 Salmon demand is on the rise with a global increase in protein demand, and yet salmon itself requires very specific growth environments. Specifically, the areas around Canada and northern Europe have provided the most ideal operational logistics. Yet there are some feasible areas in South America and Australia as well. Nevertheless, the lack of feasible growing areas has largely confined the supply of salmon that can be grown. This bodes well for the company that is most scaled within this niche space.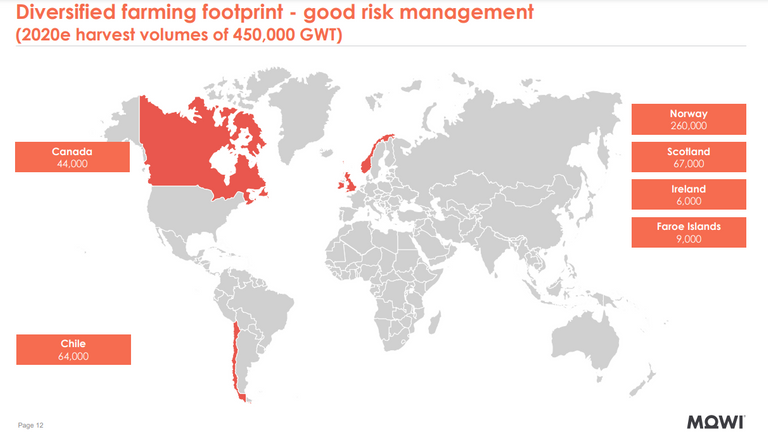 https://corpsite.azureedge.net/corpsite/wp-content/uploads/2020/03/MOWI-NASF-2020-final-web.pdf
Mowi currently trades with a $9.05 billion market cap with a price-to-sales ratio of 1.99 and price-to-book ratio of 2.90. The company carries a relatively low forward price-to-earnings ratio of 12.32. Yet most importantly, the company also currently supports a forward annual dividend of 6.8% at its current valuation!
That's some nice yield to enjoy while the world seems to go awry. For a rather safe industry diversified away from some of the hype and toxicity found in the domestic markets (like in Tech or Oil/Gas right now), Salmon offers a relatively mild sector to hide in while things take their time to normalize.
Posted Using LeoFinance Beta