If you're new to FarmFarmer, the new token mining game on Hive, go to: http://farmfarmer.farm/
---
The Race Is On (against @abrockman?)
FarmFarmer governance is a very important part of the game as it controls the spigot as to which characters are able to mine most effectively. This might prove to be problematic, however, given how slowly the FARMGOV tokens are dropping. For now, the race appears to be on between two parties. The race is on between @abrockman and @surya1adiga.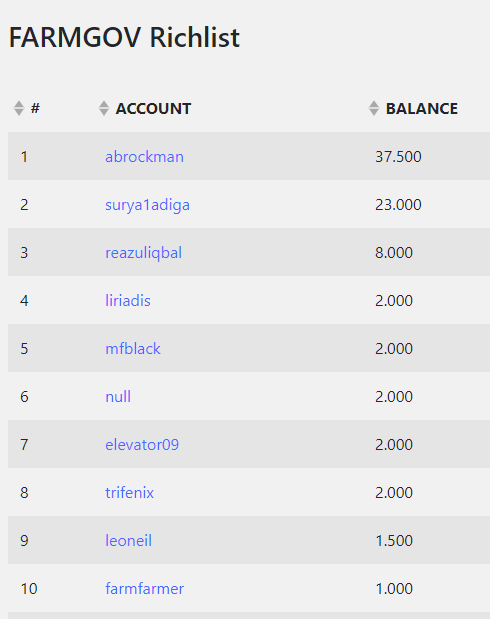 Although perhaps, upon closer inspection, the race is actually on between EVERYONE and @abrockman when we look a bit closer at his collection.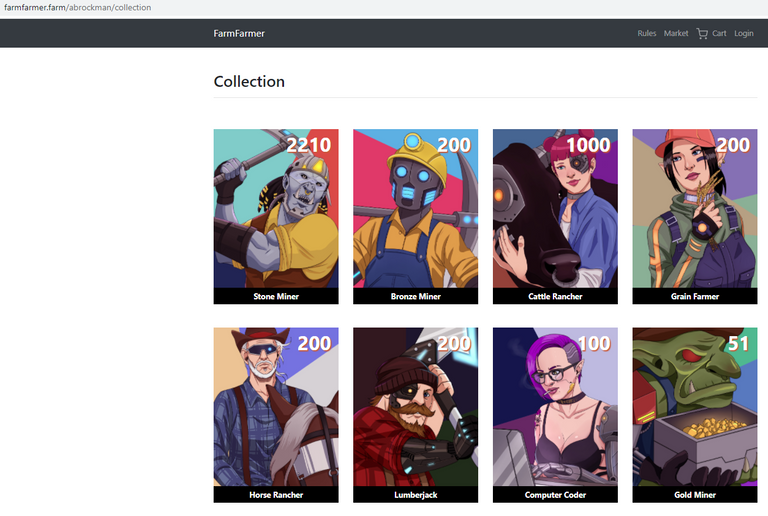 Why do I single him out here? Primarily it would be because of his 88.4% stronghold position in the sold-out Stone Miner character and even diversification across the board. This can prove to be severely detrimental down the road if he continues to pour the mining rate into Stone Miners unhindered.
That said, it'll come down to @aggroed to decide how to implement the $FARMGOV use and hopefully he's aware of the imbalance that could emerge from this game without a proper mechanism to prevent unfairness. Even something as simple as increasing $FARMGOV costs to lower or raise a character's mining rate the more it's affected could go the distance in making things more balanced.
We'll just have to see what he has in store. Game on.
Posted Using LeoFinance Beta