One of the newest games to be developed on HIVE is a promising soccer management game called Rabona.
In my last post I noted that I was getting into the Rabona, a blockchain soccer tycoon game which appears to be very promising to me given the rise of fantasy sports and sports betting. Diving straight in, guns blazing, I confidently pushed the button to sign a new star prospect. And wow I couldn't believe what a find I had discovered.
I mean look at those stats for Andy Deng, compared to my default goalie of Cristiano Cruz:

Here's a promising young 17-year old with a high goal-keeping of 54 and defense rating of 47. As for formations, he's even maxed out on Form 3-5-2 with a high 86 score on the default formation of 4-3-3: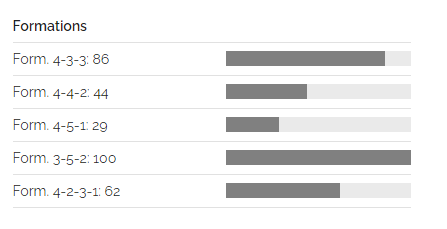 What a steal for such a young kid!
Then whoops....

... Uh.... yeah.
I hope this kid's going to be the Kobe Bryant of soccer, cuz oye... my bad.
Posted Using LeoFinance Beta