Things appear to be moving fast for the new HIVE-based mining game, Farm Farmer. Earlier today I posted this:
https://peakd.com/hive-167922/@videosteemit/farmfarmer-time-to-buy-up-that-cattle-rancher
It now looks like we have 3 characters SOLD OUT during the pre-sale. For those unaware, these are mining token assets which when staked, will provide governance that'll dictate the speed of the other miners. It's a bit of a prisoner's dilemma concept working in a 0-sum game.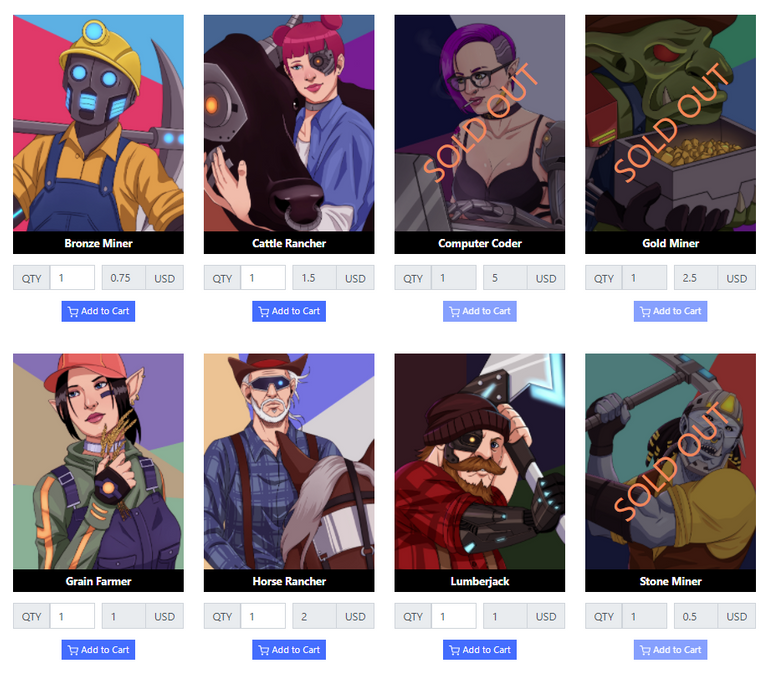 That said, it appears the game has now raised at a minimum $5625. Again, I'm guessing its a lot more than this as people diversify into multiple characters.

That said, based on the above, I was actually somewhat surprised to see the Stone Miner sell out third given it is not as advantaged from a mining perspective as the Cattle Rancher. With the ongoing 50% discount to the Cattle Rancher, The Cattle rancher is getting 2.67 POWER/$1 whereas the Stone Miner is getting 1 POWER/$1.
This suggests to me the following:
Either people don't understand what is going on and are just diversifying across the board.

Someone wanted to max out the supply count (which was the third lowest after all).

A lot of small-time players unable to afford the higher costing assets are getting into this.
Posted Using LeoFinance Beta