As far as tight token supplies go, it's hard to imagine anything much tighter than what's going on in FARM & FARMGOV right now.
As I write this, there are only 518.5 FARM and 119 FARMGOV tokens in existence. But one thing that is further compressing this supply is the fact that in order to get FARMGOV, one must stake their FARM. And this further compresses the available supply of FARM available for trade.
As such, the price of FARM has effectively exceeded its theoretical peg of $1/FARM set by @aggroed as to what will be accepted as a baseline value in future HIVE projects. Seen below, FARM is currently priced at $2.23/FARM.

Sure, this may be based on low volume, but then again... maybe that's because there's only a total of 1.5 FARM available on the ask side of things. After all, there's a total of 480.499 FARM currently being staked out of the entire 518.5 FARM in existence thus far. Yup, that's 92.7% of all the FARM out there.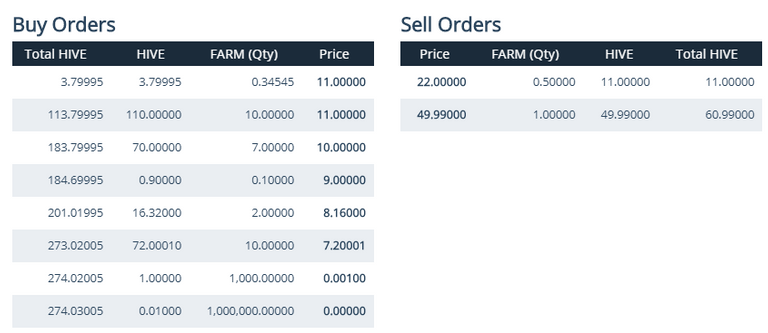 That's not to say that it takes much FARM to be an effective miner in FARMGOV. Indeed, the 15th largest staker of FARM only has 7 FARM staked.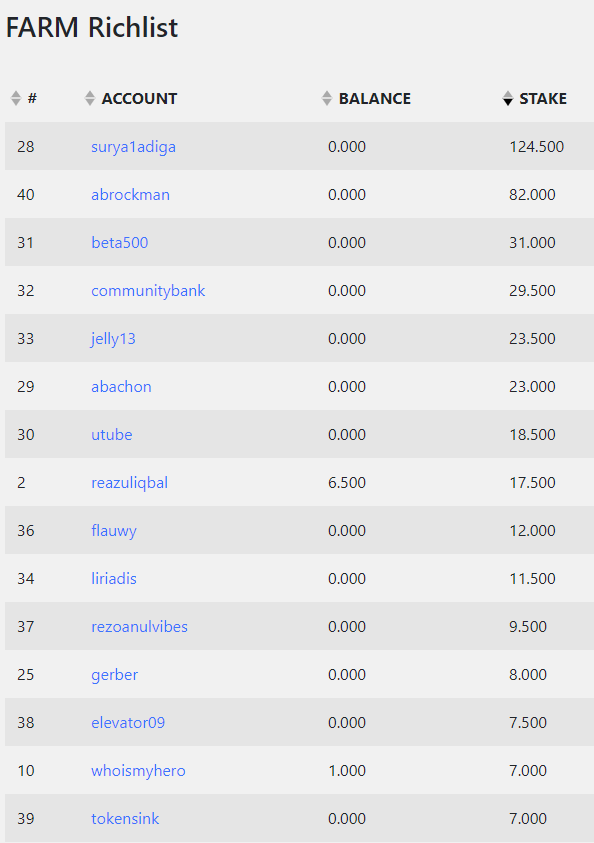 Anyone looking to small-game a super tight token might have some fun here. Game on.
Posted Using LeoFinance Beta