Life in its ideal sense was never meant to never meant to make everyone equal. Imagine all 6 billion people in the world were born on the same day, age simultaneously and die all at same day. There would be no continuity, everything would look so sudden and there can be no growth. Growth is measured when there is a difference in two systems that were supposed to have moved together. The lagging of one becomes a yardstick for measuring the reaches of the other.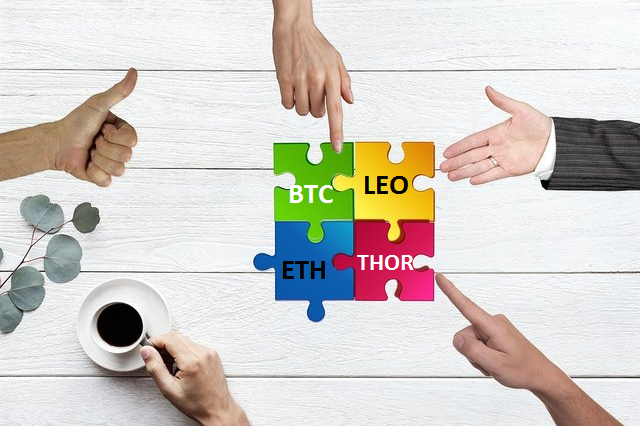 source - Edited
Last week, @Leofinance introduced LeoInfra, an addition to https://leofinance.io/that allows for the communication between Hive and Ethereum blockchain. The first on its kind on the Hive blockchain. The development is a test-case to multi-blockchain linkages which has the potential of redefining blockchain and cryptocurrency. In my understanding, I summarized the activities that would be possible through LeoInfra as follows:
From now on, you can be able to claim your LEO earnings into your MetaMask wallet as an ECR20 token.
From now on, you can use your MetaMask wallet to sign into LeoFinance, create content and onteract.
From now on, ETH investors would seamlessly dive into Hive to draw earnings. source
We are approaching just a new era on Hive blockchain as a user can start claiming his earnings ion Hive as ETH into a MetaMask wallet with reduced fees.
---
Blockchain Collaboration is the future of the Cryptosphere
---
The Future is for those who Team-up!
There is a popular saying that if you want to go fast, walk alone, but if you must go far, walk with people. Definitely, we can't walk with people we do not agree. "Walking" together connotes having a similar pace of steps. One never gets bored as both encourage each other to their destination.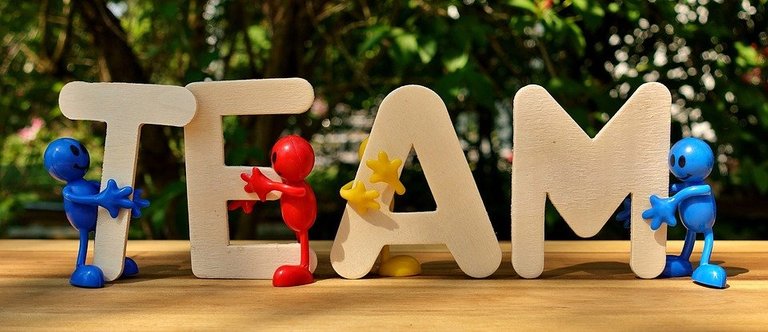 source
Truth is that the future belongs to those who are ready to team up. We never would all that another has. Every loss in a trade for one party means a bull for the other. That's the ideal that gives life a balance.
It's time that cryptocurrencies and blockchain projects begin to look in the direction of complementing and collaborating. Collaboration of two projects helps to harness the independent effort of both teams to give a doubling result for each of the team. Each put in their 100% but reap a 200% effect due to the cumulative force of action.
Over time, we're going to build out the database of LeoInfra so that it can handle other blockchains: allowing for even more cross-blockchain onboarding and interactions... Along with this, we're going to bring in the Web 2.0 app suite and onboard and integrate sign-ins with major applications like Twitter, Google and Facebook. - source
As noted above by @Leofinance during the official update on LeoInfra release, we see a future where social media users can easily interact irrespective of their platforms and this would bring the dividend of data and internet usage to the masses. It is good that a decentralized project like Leofinance is at the fore of this build.
Let's keep an eye on Leoinfra while supporting this innovation by marketing the LEO-ETH collaboration via Loefinance.io to out crypto enthusiasts out there. With LeoInfra, one can seamlessly signup Hive in 60 seconds and have a seamless blogging journey. Read my post on how to link tour Hive account to your MetaMask wallet.
We are leaping to the future!
Posted Using LeoFinance Beta