SPORTS Token Distribution; Implications for Price Growth, Onboarding and the Future Value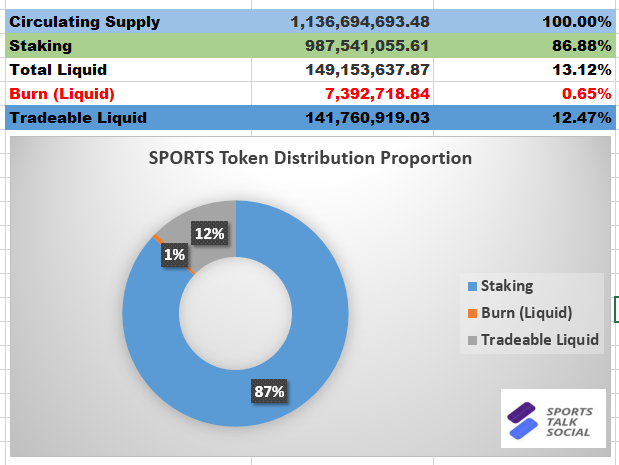 Sometimes, figures and charts are easier ways of communicating community growth statistics. I decided to fetch the SPORTS token distribution on Sportstalksocial and developed a simple pie chart to ease the understanding. As shown above, there are about 1.136 billion SPORTS token in circulation and out of this total, 86.88%, representing 987 million SPORTS are staked. This amount is excluding the reserved tokens by the team for promotion, development and other usage which is not captured in the market cap of the token.
Interestingly, the top 10 individual stakeholders of SPORTS hold over 300 million and the remaining stake of about 680 million is shared by 7,735 Hive accounts. The number of SPORTS stakeholders as captured in the SPORTS richlist is far less than the 22k active accounts on Hive blockchain according to @Arcange's daily statistics.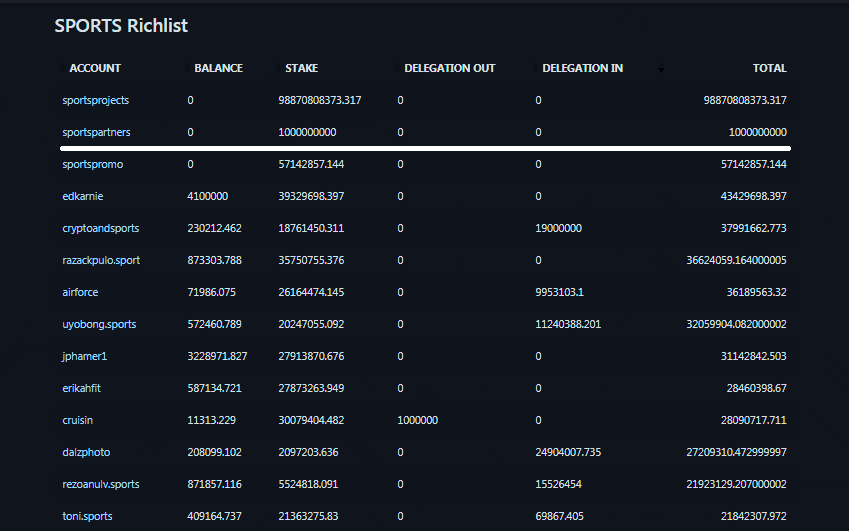 If we dig through the numbers further, the average amount of SPORTS stake held by each of the 7745 stakeholders is only 127,506.9 tokens which is presently valued at $1.72. This further tells that at present, there is not even enough SPORTS tokens for all stakeholders assuming each held at least $2 worth of SPORTS (150,000 tokens) each, as that would require as much as 1.16 billion tokens.
We are still in the formative years of Hive and most actions are dedicated to building dapps and drawing test users. In the next couple of months when the there more stabilized activities on the chain, there will be the growing need for growing stakes.
Looking around and seeing the great growth around the LEO token, we can see that thee is a huge future for Hive-tokens. All that is needed is an head-up in mmarketing strategy and hopefully the DeFi feature comes to Hive-engine as Aggroed mused.
Looking at the entire active users of Hive, let's take a lower limit of 15k and every user desiring to hodl a few hundreds of thousands of SPORTS token, then, we'll be begging for a token at $0.1. There are presently only 149 million SPORTS token in circulation and out of that, over 7 million are already sent to @null, leaving behind 141.7 million tokens in wallets and exchanges. A handful of 5 investors who want to rank on top of the richlist can comfortable pick up 50 million tokens each and there won't be any left in the exchange.
Can SPORTS be possibly worth 1 HIVE each?
I would say in the affirmative on the above question following the narrative in the previous paragraph. There are no investors yet holding SPORTS, just passionate curators/content creators like myself. Holding 50 million tokens would require just 50k HIVE and that's way cheaply $7,250 in this ear season. Things are already looking bullish and it's time for @Patrickulrich and team to do something.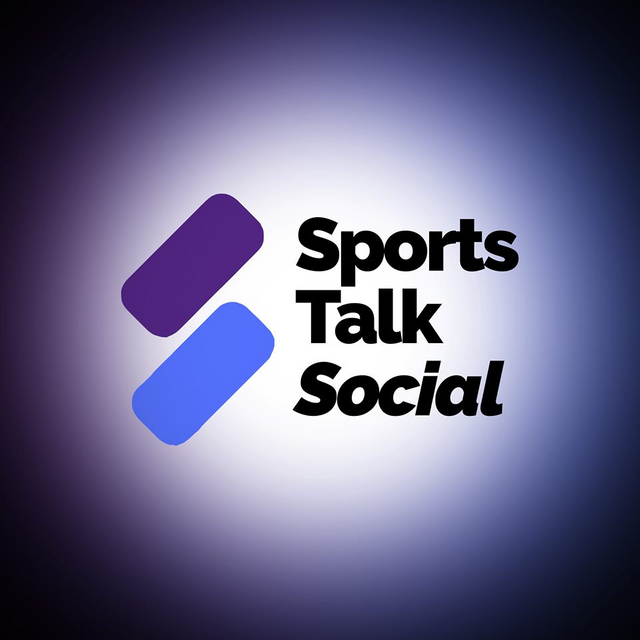 The football seasons are starting and many sports enthusiasts are already camping around viewing stations like in Nigeria to watch each match for NGN 50 (1 HIVE that is, 10,000 SPORTS presently). A lot of them are great analysts and would be glad to make some income from their passion. It's time to seek for partnership with relevant organisations as well as building marketing incentives for those who'll be able attract new users right here.
Marketing Hive is never an easy thing to do especially when we look at the complications with key management and other technical stuffs that are not found in centralized socialmedia. This has been a bottleneck top adoption of users since. The future of SPORTS is already great, only a little action is needed to set things on the move.
---
You may join my SPORTS Curation Trail to maximize your SPORTS stake. With the trail, your stake of SPORTS would yield profits without your active involvement.
Posted Using LeoFinance Beta
---
---