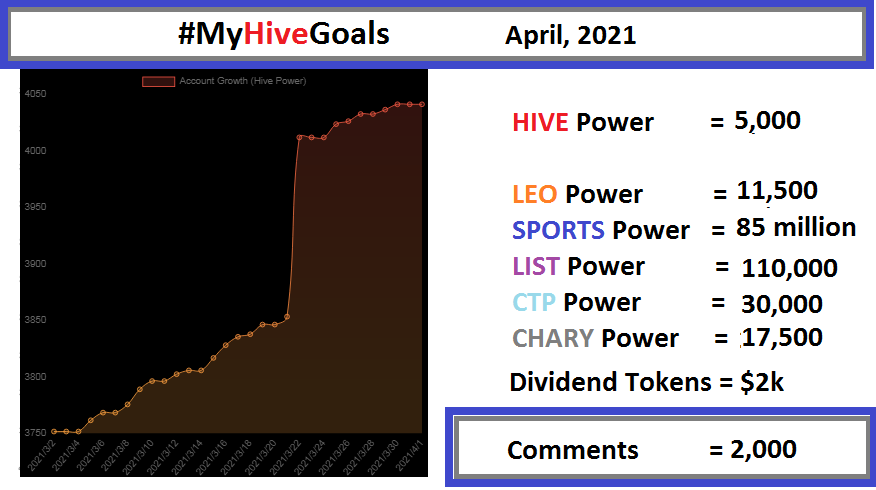 The month of March was powerful but April will be fantastic. It's exciting that I will crushing some crucial milestones on my Hive and Hive tokens staking journey within this month. Very strategic would be that my account will join the league of Dolphins on Hive with over 5k Hive Power. Reaching that stake level, I should be able to give out a quarter of a Dollar ($0.25) in full upvote and that means so much to me. I am also very sure within my heart that I'll surpass the target for some of the Hive tokens as I have stated for this month.
We are beginning a new quarter and that Q2 with some great development promises and airdrops coming to Hive users. This means we'll break into another level of wealth creation in the Month of April and following months. Very important is the coming LARYNX airdrop coming from the @Threespeak community and I'll head up to re-start creating videos on Hive.
There is nothing that excites me as my readiness to start powering up my LEO once again. At some point, I had to power down my LEO to meet up with the high financial pressures I had as well as help diversify my proposal. Gradually my holdings are moving towards a balanced spread among the Hive tokens and other crypto. SO far, I think things are shaping up adn I am scaling again with adding more to my LEO Power. Soon, I'll setting big targets to be reached for LEO and hopefully that will mean powering up everything as I will again be looking at reaching 25k LP sooner.
This April will also be very juicy with SPORTS especially as the short term believers are dumping SPORTS against HIVE pump. I am not bothered. I'll soon buy up everything back to the 0.0005 HIVE price level and that should have taken SPORTS back to $0.0005 value. There's nothing as sweet as buying SPORTS cheap. The target for the month is 85 million but I am eyeing the 100 million milestone. Some big things are coming to the Sports Talk Social community and I can't stand to miss out.
As for CTP, I pray the dip remains for the next few weeks so I can fill my bags back up to 50k tokens. This second quarter will be big for CTP and the best thing one can do is go for more tokens. Crushing through the 20k stake mark couldn't have been merrier over the last month. I couldn't believe that I could pack that much tokens. Surely, April will be better as I run towards the 30k CTP stake level.
LIST and CHARY stakes would steadily be on the grow till we moon. We've scratched nothing yet with @hivelist, the eCommerce crooner on Hive. We are also making the most of our CHARY earnings to build our Creativity Hub to help as many young people around me to access wealth. Soon, I'll be arraying as much as we've been able to gather.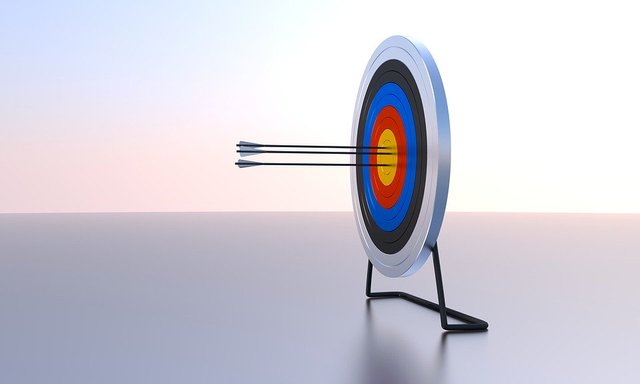 Thanks to @Jongolson for inspiring #myhivegoals that has become a powerful challenge every Hiver should participate. I hope we crush all the targets for the month and do even more. Even if it comes out less, no loss. We win through it all. However, my biggest blow last month was the inability to hit 50% of my comments target for the month. Things would take a different shape in April.
With my new phone acquired, engagement would become easier even at times I'm off home and office from the reach of my PC. I wish to make up for last month's fail.
It can only get better!
Posted Using LeoFinance Beta