I'm just wandering what's getting interesting to read on https://leofinance.io/ in the last 24 hours. Could it be the hack news? Are they mockers or those who really want to see how well wLEO has been before the sad news. I had predicted in these tweets that October's ad revenue would surpass $8,000 USD. Could that be possible? Yes, it is as leofinance.io visitors and page views hit another all-time-high figures yesterday, October 11, 2020..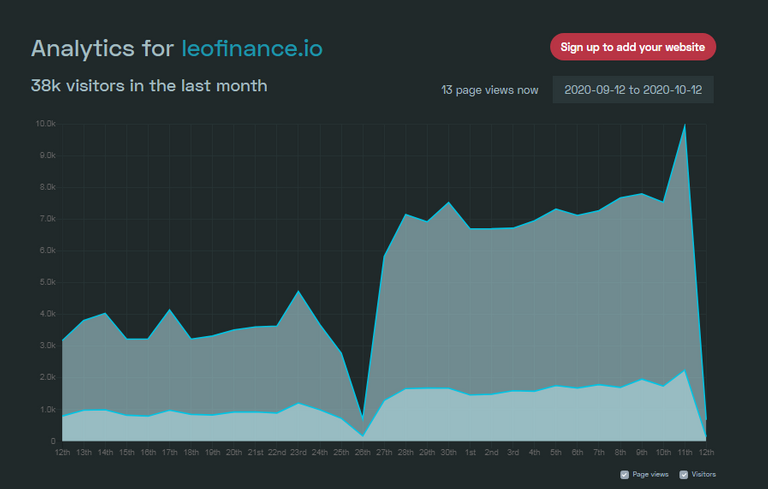 In this post, I clearly stated that the yesterday hack attempt on wLEO is only opening up the LeoFinance community for more attention in the cryptosphere. While some visitors are here to see how much damage has been done and how impossible it would be for LEO to rise again, others have come to see the "gold" in WLEO that motivated the hack attempt.
Congratulations to @Leofinance. This happening at this very early stage of WLEO is good as it helps the community work harder to prevent such flaws when our LEO heads towards $37. LEO is the next ETH. Let's watch as things unfold. This singular action is bringing more attention to LEO than had been. Lets remember #steemhostiletakeover and the aftermath. -
That was my comment on the official announcement on WLEO attack expressing optimism of a positive outcome from the seeming challenge. While the hacker was thought he took advantage of WLEO to down the system, it became a huge marketing strategy for the @Leofinance community. Yesterday's statistics showed that again leorinance.io broke another record having pulled over 2,300 visitors to its interface. That sets another ATH record for new visits to the leofinance. I'm pretty sure that yesterday's ad revenue should hit $50 USD.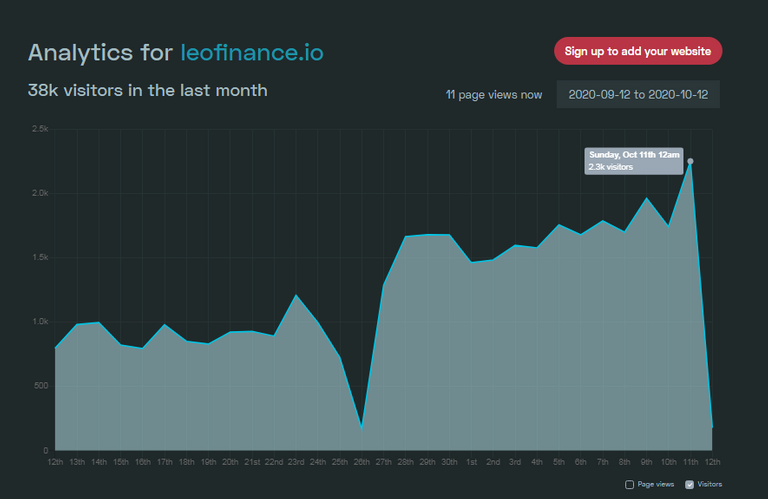 I remembered what happened after #steemhostiletakeover which brought the big wigs of the cryptosphere to express their support for the steem community before the fork to Hive. The heights that HIVE attained in its early days of launch was as a result of the recoil of the takeover effects. Like HIVE, the attention of many investors are now drawn to see deeper that there is great value in WLEO which is just less than 20 days old.
There's an African proverb that says that "people only throw sticks/stones at a ripe fruit". There would be no need to plug down immature unripe fruits. LEO/wLEO has been an amazing project in the Hive and ETH blockchain that has witnessed over 50x pump between April and October 2020.
One of Newton's laws of motion says that for every action, there is an equal and opposite reaction. The action in this case was the hack which acted negatively on the price of LEO. The equal and opposite reaction is that:
More sympathizers/mockers used leofinance.io for the first time which increased traffic as well as ad revenue generated for the day.
New investors got an opportunity to buy into LEO at a lower price therefore bulling back the price to 1 HIVE in less than six hours.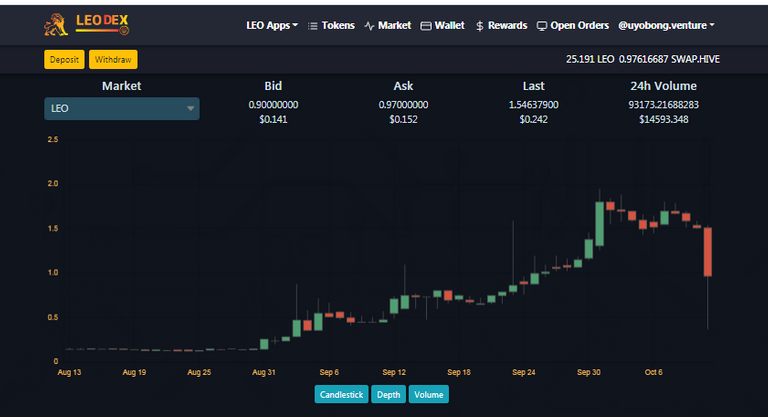 The coming days would be more bullish for LEO as we anticipate a bigger development announcement from the community. You better head to LeoDex and grab some more LEO and join the league of curators or hodl for the bull season coming. With the new development, October ad revenue for Leofinance may hit $10,000. Let's not relent in spreading the news and creating awesome contents.
From a passionate Content creator/Curator on LeoFinance.
Posted Using LeoFinance Beta