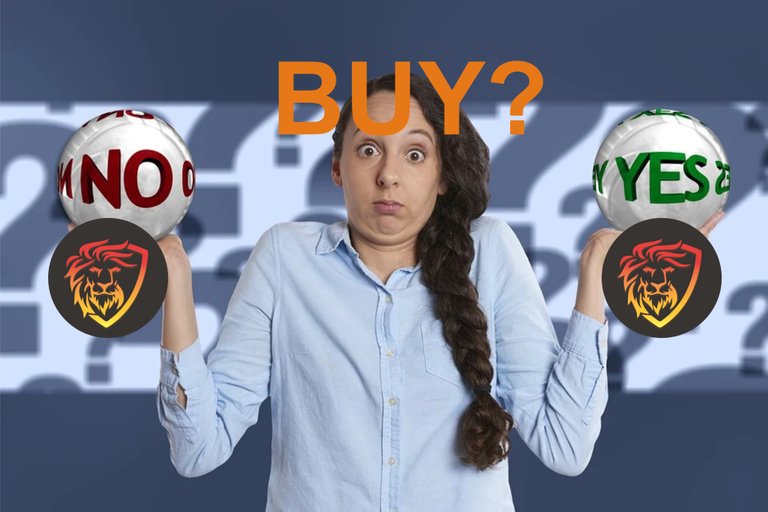 Sometimes with the volatile characteristic of cryptocurrency, one may always be twisted between the decision of buying or not buying at a particular. The very popular indicator for most buys/sells of crypto are always due to FOMO and news and over time, this has left many unexpectedly rich while others have had their bags drained.
While trying to talk to some friends about LEO, they thought, it's one of those crypto hypes especially as the price of HIVE has been on a downtrend in the past months. I remember 7 months ago when I was contemplating whether to fill my LEO bags at $0.05 though I had the assurance that LEO will bull but my problem was "when?".
Being an average income earner with just enough for myself and family and some fractions for savings one I had to really bite myself hard to have staked most of the tokens I had over the last months when they were still insignificant in price but today, I hail myself for such decisions.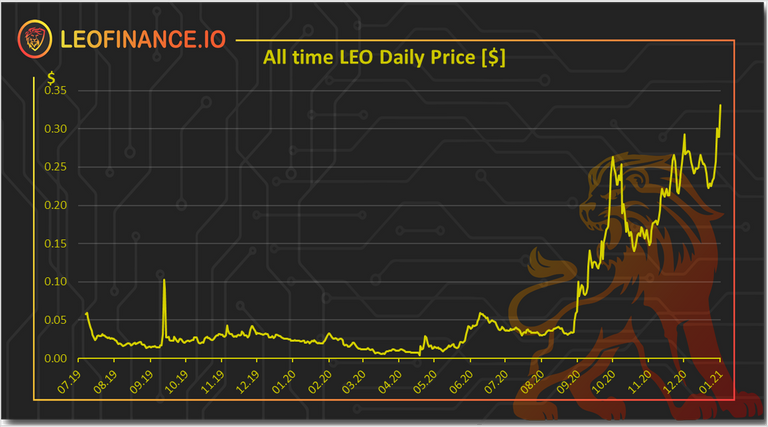 Looking at the chart above, my engagement in LeoFinance started when price was a bit less than $0.01 immediately after the Hive fork from steem. I was able to load my bags from post earnings and purchases till when the price hit $0.05 when we began to see a deviation from an upward trend. At that price, I coundn't risk buying more but after a few days of inactivity in the chain I came to discover that LEO did breakout towards the $0.1 mark and since then the story has been different.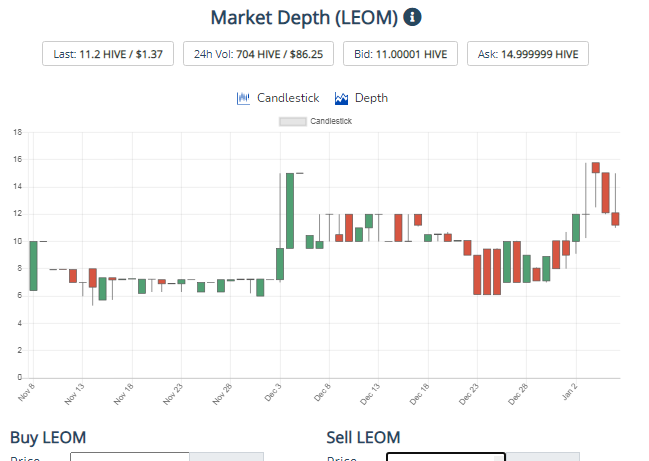 Also look at the LEOM chart above, I had purchased some LEOM at the base price of 2HIVE per miner and hodled them for about two months before beginning to sell in bits. O had long attained over 1000% ROI on LEOM investment and still have some left to sell when the price hits 100 HIVE.
Surely, the difference between loss and gain with crypto holdings is time and that for a project that is committed to building. @LeoFinance is one project on Hive blockchain that has been building minded and this makes it a centre of reference in the crypo space.
I won't be surprised that within 5 years time, a unit pf LEO could be sold for $100 or more with the trend its following. Only long term Hodlers and stakers would be able to boast of 1000x ROI by then.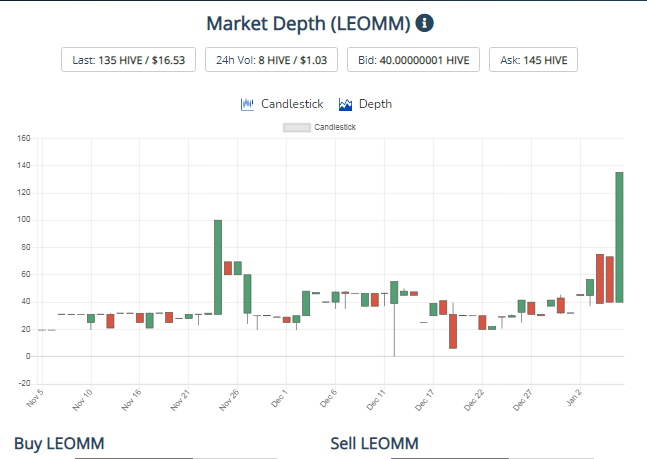 Above is also the LEOMM chart, the price just hit 135 HIVE per miner and that's about $15 each. The miner was meant to give 8x of LEO rewards daily but presently, they are worth 38x and still counting.
It's time to pay a focused attention on @leofinance and its roadmap for 2021 to be informed on the direction of the crypto. By my prediction, $1 is achievable before June 2021 with the present trend and there's no possibility of a downtrend as millions of the tokens are already burnt.
The future where crypto holders would now fill up the top World Billionaire list is quite closer than we thought. Stay connected!
How many LEO do you have in liquid or in stake? Head to LeoDex to get some while stock lasts.
Posted Using LeoFinance Beta