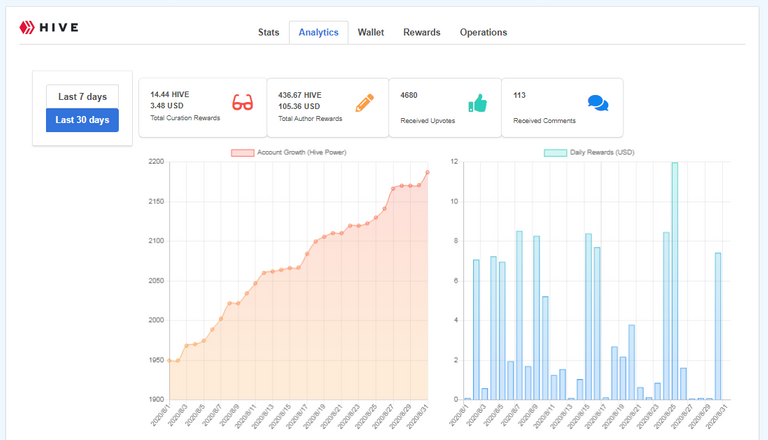 Always cool to look back reviewing your performances to help the future engagements. August, 2020 was really a challenging month for me which really affected my engagement on the Hive blockchain. In all, it was interesting to see some tangible rewards recorded for the account while viewing via Hivestats.io some days ago.
I made just a handful of posts quite below the 50, the lowest I recorded in the last six months. However, the few posts I made earned some tangible enmgagements quite over 100 and upvotes over 4k.
Financially, Hivestats recorded $105 author rewards and $3.4 CUration rewards. I do a manually curation and hence, whilst I alloted a very little time for blockchain engagements, I couldn't curate posts as much as I usually do. The amount earned from HIVE was quite not very dissapointing as I have recorded a lower HIVE unit payouts recently with a booster on Token earnings.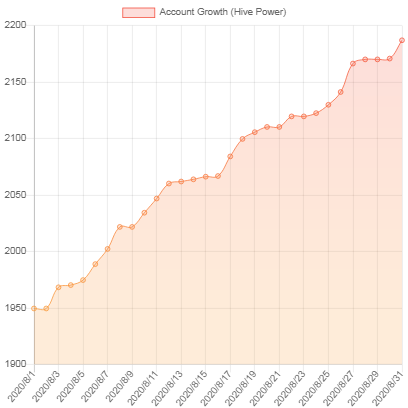 My Hive Power grew from 1950 to 2190 units. That means that I earned just 240 HIVE throughout the month. Good that there was no powerdown, thus keeping the plot as a gradually accelerating curve. My peal earnings were obtained on the 26th of August, and that's when I probably had gathered some momentum to publish more than once daily.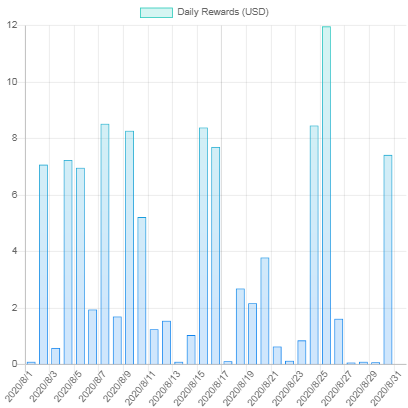 Hive Token Earnings
Interestingly, $163 total rewards was earned from Hive tokens put together - LEO, SPORTS, LIST, NEOXAG, CHARY, CTP and others. Author rewards from Hive tokens contituted 57% of my overall authorship earnings in the month while curation rewards from Hive token constituted 88% of the total curation rewards I earned over the month.

That was a successful month, I see, especially as my Hive tokens are actually appreciating. I'm putting much efforts promoting thr tokens and hope they grow tangibly some day.
Posted Using LeoFinance