src
I have been in the cryptocurrency sphere since late 2016 and I must say that it has created simple and decentralized ways of earning for me. I joined the steem chain when it was above $3 and I saw the raise when it was $8. It was quite easy to earn huge then on steem but after the long time bearish of Bitcoin in 2017, everything went down drastically but the fun for writing remains and never get tired.
I was having a conversation with a friend in early January this year, and we talked about Ethereum master node and how we can make money through it. But the person suggested that while we think through that and find investors to get the master node live we should invest hugely on Pancake. We concluded, and we did.
The rise of the token started, and when it got to $2, I felt like buying more, but I could not see the potential of the coin, and I left it. When it got to $6, I had to buy more, and it went up beyond $8 before it started resetting down to $7 - $6.
Is Pancake a good investment?
For me, it is absolutely a good investment considering the return on investment in the pools and farm, but the current price of the token could be high a bit, but almost all investment is a risk, and we share testimonies when we make it big. So, do your research before buying and staking. It depends on your investment in the token, but I make above $50 a week in the pool.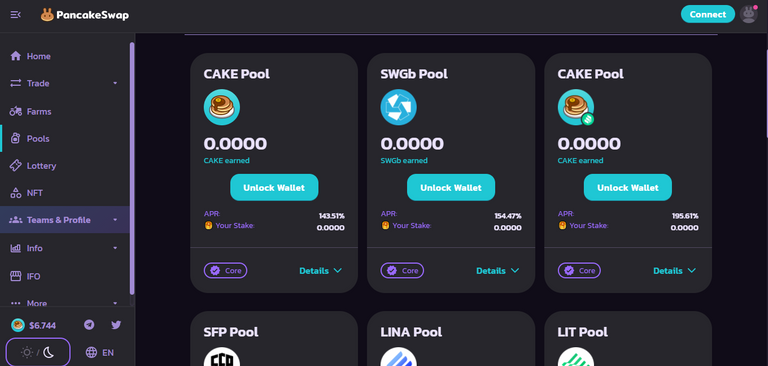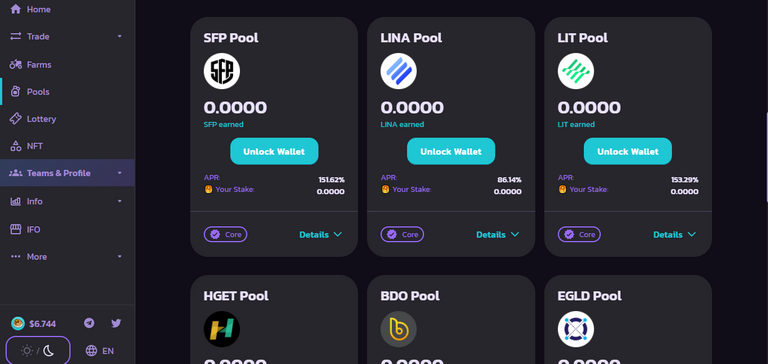 How to buy and stake
They build the project on the Binance smart chain, and it is available on the Binance exchange. The staking interface is https://pancakeswap.finance/pools, and there is also the farm section where you provide liquidity for the token. I am using the Trust Wallet and staking it quite easily there. You just need to click the connect wallet and click Trust wallet. PancakeSwap is like UniSwap for the Binance chain, and therefore I believe in the project.
Final thought
Cryptocurrency always comes with risk. I used to tell all my friends and associates, do not invest too much that you won't be able to bear losing. All business is a risk, and while cryptos have blessed some of us, some people that invest wrong still cry.
Posted Using LeoFinance Beta