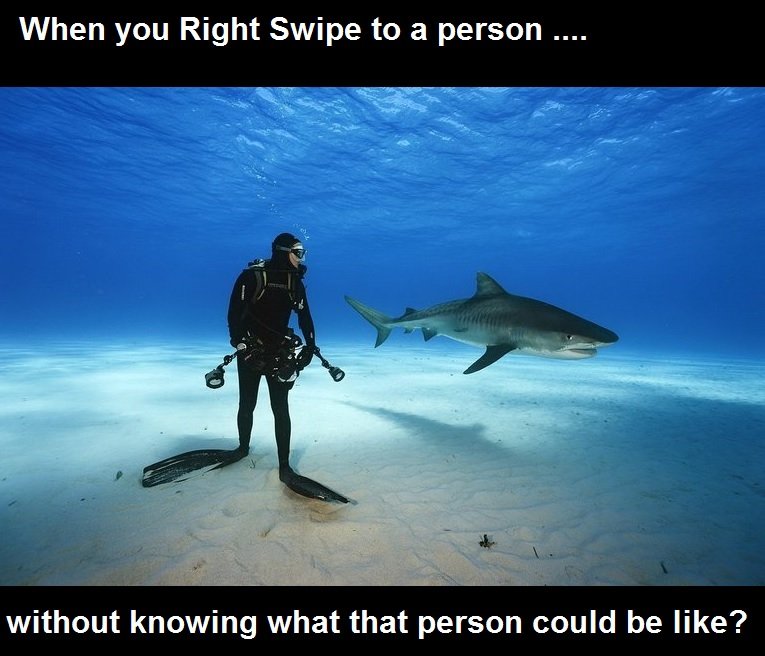 Befire you Right Swipe..
Before you enter a relationship it is important to know the other person. The same holds for investments.
Right Swipe to investment?
Before you put your money into any investment it is very important to do research.
Putting money into your investment portfolio is easy however getting the right investment needs some research or rather a lot of research.
The future of your investment is determined by how the it is going to grow in the future.
So it is very important to understand the future prospects of the projects we are investing in.
Study both sides of the coin
Just like a coin has two sides similarly a business has to benefit from the opportunities as well as be geared up to face the challenges.
It is important to know both the strengths as well as weaknesses so one can have an overall view of the project.
The 360 view advantage
Having a 360 view of the project is like getting frequent updates about the project. This keeps one updated about the project so that that one can make timely and well informed decisions.
Keep in sync with social media
In the current times social media of any good project constantly broadcasts projects updates. So as an investor one needs to keep close watch on the project updates.
Do due diligence
So nothing beats doing your own research and understanding of the project.
The more time you spend researching a project the better understanding you have.
Research in Sports
Even in sports research goes a long way. Understanding your opponent and doing research about their playing style, strengths and weaknesses can help in making a strategy to play your next game.
Know before your leap
Be it life sports or investments one need to do research and find insights.
Posted Using LeoFinance Beta